All-brass Pirates of the Caribbean will buckle your swashes immediately
14 April 2017, 21:45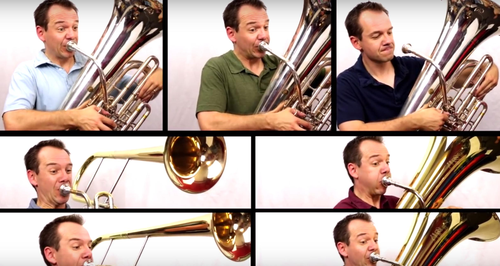 One man, many brass instruments, and some rollicking Pirates of the Caribbean music. Well done, Scott Sutherland.
Few pieces of film music have entered the collective consciousness like Klaus Badelt's music from the original Pirates of the Caribbean movie. And with that accolade comes something else - oodles of inventive cover versions.
This one in particular caught our eye because of its ingenuity. It's the work of brass specialist Scott Sutherland, who tackles some of the movie's musical themes on euphonium, tuba and cimbasso (you'll see it).
Check out Scott's YouTube channel and his website, and then take a look at the video: