Esther Abrami and Her Ensemble spotlight French composer, Louise Farrenc, for International Women's Day
7 March 2023, 21:00 | Updated: 9 March 2023, 11:13
Esther Abrami plays Louise Farrenc's evocative 'Andante' with HER Ensemble | Classic FM
19th-century French composer and equality campaigner Louise Farrenc sees her famed cello sonata reimagined for violin and string ensemble in a new arrangement by Esther Abrami and Her Ensemble.
For International Women's Day 2023, TikTok classical music sensation Esther Abrami has platformed an underperformed French classical composer from the 19th century, with the help of Her Ensemble.
The composer in question is Louise Farrenc, a musician renowned in her time for her 'well-written' compositions, mastery of the piano, and professor position at the Paris conservatoire.
Despite being an accomplished artist in her own right, due to 19th-century attitudes, Farrenc was often addressed with backhanded compliments from reviewers. Symphonic composer Hector Berlioz once called her knack for orchestration "a talent rare among women".
Her gender aside, Farrenc wrote some of the most ethereal earworms to emerge out of the 19th century, including her Cello Sonata, Op. 46 which Abrami and Her Ensemble have chosen to perform in celebration of the international day.
Listen to the sweeping 'Andante Sostenuto', the second movement from Farrenc's sonata, arranged for solo violin and strings above.
Read more: The story of Louise Farrenc is one of the most remarkable in classical music history
'Her music was so beautiful, I knew I had to play it'
On how she discovered the work, Abrami told Classic FM that she was looking for various pieces composed by women, and ended up finding Louise Farrenc. "I was listening to many of her pieces, and I heard this movement," Abrami recalled.
"It was the kind of melody that you just keep singing once you've heard it, and I thought it was so beautiful and I knew I had to play it."
Not only did Abrami play it, but the track features on her debut album, released with Sony Classical last year.
While the work was originally scored for cello and piano, founder and leader of Her Ensemble, Ellie Consta arranged the work for Abrami and her own string group.
"I'm actually pretty new when it comes to arranging," Consta divulged to Classic FM. "During lockdown I started writing string parts for my friends who are artists and singer-songwriters, and really enjoyed that. Now I use these same techniques when arranging classical works."
Consta, a graduate of Chethams School of Music, the Royal Academy of Music, and the Royal College of Music, felt comfortable arranging pieces for her new ensemble as she "knows strings".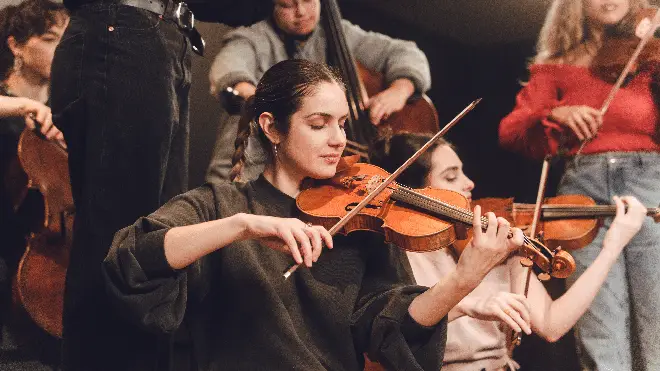 Consta continued, "I know them because I work in ensembles, orchestras, chamber groups all the time, so I know what each instrument sounds like, and I know how they work, and what passages are going to be uncomfortable under the fingers.
"Sometimes I can just text a friend and ask 'is xyz ridiculous to play on a bass?' or like with Esther, we had some conversations about what passages we should move up the octave."
Abrami added that this is one of the advantages of working directly with an arranger when reimagining works.
"I think you need to have that two-way conversation between performer and arranger," Abrami said, "When you're going to be the one playing the composition, you can't work with somebody who's just gonna arrange a piece and not taking consideration your style of playing or your even your instrument abilities... though this actually happens so often."
'There were female composers in 450BC!'
Set up during the 2020 lockdown, Ellie Consta leads this mould-breaking group of musicians in a quest to address the gender gap and gender stereotypes in the music industry.
Consta decided to start Her Ensemble after reading a statistic from Donne, Women in Music that just 3.6 percent of the classical music pieces performed worldwide were written by women.
Over the past year this figure has risen, but only to 7.7 percent, and Consta and her group believe more needs to be done.
"It's not that there aren't female composers," Consta enthused. "There are. All the way back to – and even before – the year 450 BC."
One of these composers is 19th-century French composer, Louise Farrenc, a French composer, pianist and teacher who was born in Paris in 1804 and grew up surrounded by sculptors, painters and artistic women.
Read more: Nine of the world's top 20 most performed living composers are women, new report finds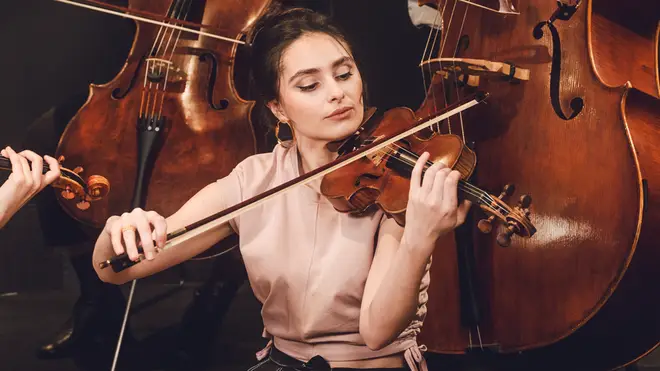 Studying piano from a young age, Farrenc's musical gift was picked up on and encouraged by the likes of Clementi and Hummel, leading her to become interested in composition.
She gained a place at the prestigious Paris Conservatory at the age of just 15, wherein after she became a renowned concert pianist.
At the age of 38, Farrenc became the only woman to be appointed to the position of professor at the Paris Conservatory in the 19th century – the only such appointment for a woman for the entire 19th century.
She stayed at the conservatory for 30 years, over which time she became one of the greatest piano professors in Europe.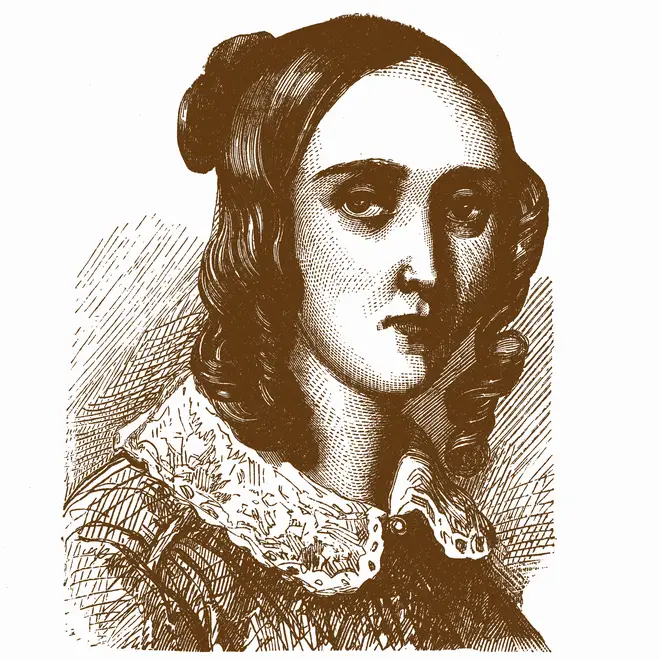 As well as being remembered for her exceptional musicianship and compositional abilities, Farrenc is today also remembered for her public push to be paid the same as a man would; a century before the 'gender pay gap' become a reported on issue.
Farrenc won the Académie des Beaux-Arts' Chartier Prize for chamber music composition twice in 1861 and 1869. Though despite having these acclaimed works in her name, alongside a deeply impressive wider portfolio, her salary at the Paris Conservatoire remained lower than her male counterparts.
So, the 19th-century composer challenged this over a decade, protesting to senior academics at the institution. Her moment arrived however, after a performance of her Nonet at the conservatoire, which was well received. She used this performance as a chance to push again for a change in pay, and this time, she was successful.
The Classic FM Takeover: Esther Abrami, a non-stop playlist celebrating women composers and performers, is live on Global Player – listen now.