Musical YouTuber reveals which cartoon characters *actually* play the piano correctly
9 June 2022, 13:06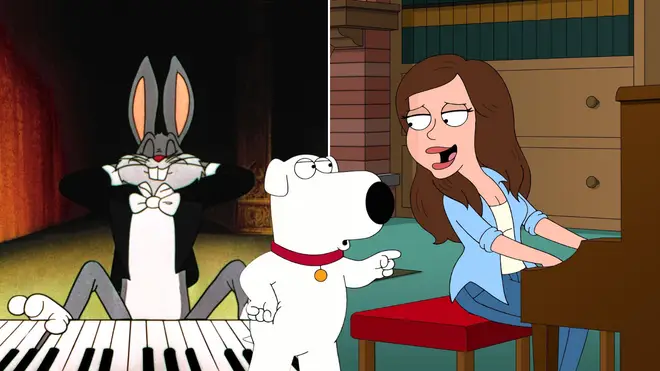 Are your favourite cartoon characters musical maestros or faking frauds? YouTuber Amosdoll Music explores the animation of the pixelised pianist.
Cartoon characters we know and love have often been proved to be unexpected musical maestros when a piano is placed in front of them.
From Bugs Bunny, to Lois Griffin, to various Simpson family members, a piano-playing character is almost a staple in the world's most famed animations.
But one musical YouTuber has taken a deeper dive into the so-called 'talents' of these much loved animations, to see just how accurate their piano-playing is.
Last month, YouTuber Amosdoll Music started the series, 'Piano Animated Vs What they Actually Sound Like', on his channel which boasts over two million subscribers. The content creator has since made over 100 videos analysing scenes from shows like Peppa Pig, Looney Tunes, Spongebob Squarepants, The Simpsons, Snoopy, along with various Disney films.
Let's take a look to see which of our favourite characters might have fallen into the trap of less than accurate animation...
Read more: Cartoonist breaks down how a whole generation learned classical music from watching old cartoons