Cartoonist breaks down how a whole generation learned classical music from watching old cartoons
26 July 2022, 10:49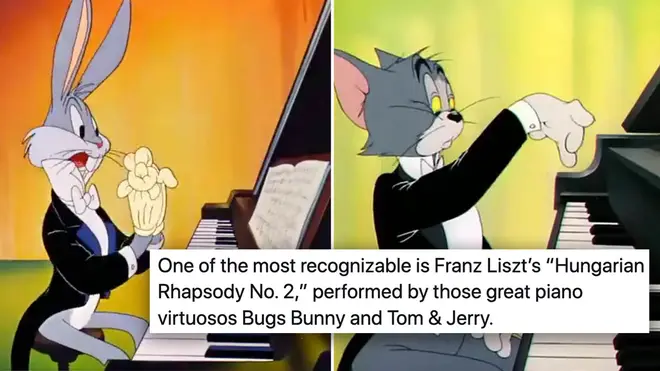 For those whose childhoods are inextricably linked with Bugs Bunny's virtuoso pianism, take a trip down memory lane with this brilliant Twitter thread.
"Lots of us learned classical music from watching old cartoons, so I'm going to identify the pieces that frequently popped up," cartoonist Vincent Alexander begins his Twitter thread.
It's an unlikely pairing, but – from Rhapsody Rabbit to The Cat Concerto – one that helped Warner Bros and Looney Tunes perfectly capture some of the best slapstick moments in cartoon history.
Vincent Alexander is a cartoonist and animator, whose most famous creation is superhero cartoon Musical Man and the Magic Kazoo. And his thread, which remembers the most iconic marriages of cartoon animals and classical melodies, has now reached millions of eyeballs around the world, reminding a whole generation of how the magic of Liszt and Mozart came into their lives through the small screen.
Enjoy...
Read more: Lang Lang sees characters in music, 'Bach is a Transformer, Mozart is Mickey Mouse!' >
Read more about five iconic times Disney took on classical music.