Zeb Soanes reads an extract from 'The Very Young Person's Guide to the Orchestra'
2 March 2023, 12:27 | Updated: 2 March 2023, 12:59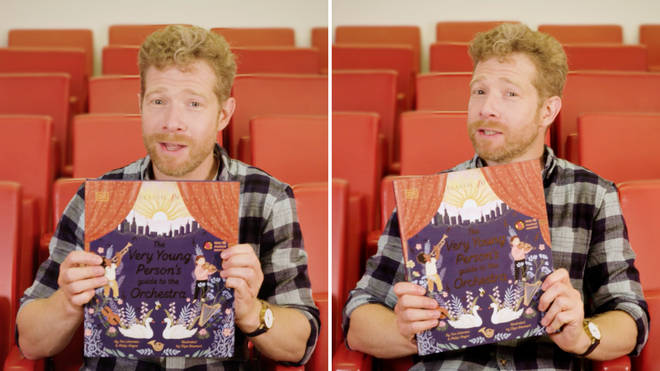 For World Book Day 2023, Classic FM presenter Zeb Soanes reads about the wonderful world of orchestral music, and the instruments behind the melodies...
As part of our 30th birthday celebrations last year at Classic FM, we released an interactive book delving into the dazzling soundworld of the symphony orchestra.
Starring two young maestros-in-the-making, The Very Young Person's Guide to the Orchestra follows the adventures of Ava and Jayden, who meet an ensemble of orchestral musicians from a violinist and clarinettist, to a French horn player and timpanist.
Written by presenter Tim Lihoreau, host of Classic FM's More Music Breakfast, and Philip Noyce, Classic FM's managing editor, with illustrations by artist and illustrator Olga Baumert, the book features 10 musical sounds which can be heard at the press of a button on each page.
Watch and listen below as Zeb Soanes, the soothing voice of Smooth Classics at Seven, reads an extract of the book, where Ava and Jayden meet a flautist in a field of flowers...
Read more: The Very Young Person's Guide to the Orchestra: With 10 Musical Sounds!
In this extract, the composer Nikolai Rimsky-Korsakov is featured with his work, The Flight of the Bumblebee, a stupendously speedy solo originally written as an orchestral interlude.
Other works featured in the book include Clara Schumann's tantalising Piano Concerto in A minor, George Gershwin's genre-bending Rhapsody in Blue, and Richard Strauss' enigmatic Also Sprach Zarathustra.
Classic FM's Alexander Armstrong describes the book as "an instant childhood classic that I have no doubt will be looked back on fondly by musicians of the future".
Buy your copy of 'The Very Young Person's Guide to the Orchestra' at Waterstones or on Amazon now.