Listen to Classic FM's interview with Tom Hanks on Saturday Night at the Movies
17 January 2020, 16:36 | Updated: 23 January 2020, 15:24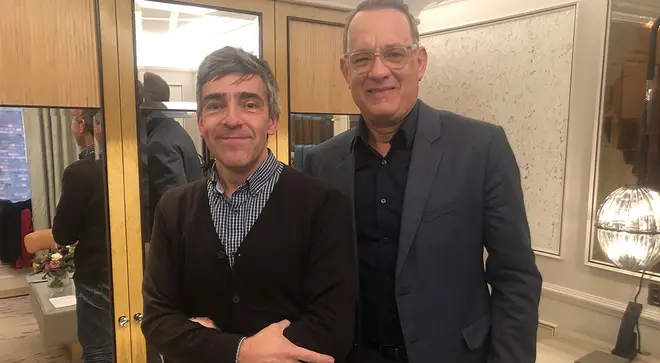 This weekend, Classic FM welcomes a Hollywood legend. Hear the music that's sound-tracked Tom Hanks' career and discover his thoughts on what makes a film score special.
Tom Hanks, Oscar-winning actor and renowned Hollywood 'nice guy', is joining Andrew Collins on Classic FM for a very special edition of Saturday Night at the Movies.
In the interview, which will air at 5pm on 25 January, Hanks will be talking about his extraordinary career and the music that's provided the soundtrack to it – whether it be James Horner's score for Apollo 13, or the unforgettable soundtrack to Saving Private Ryan by John Williams.
Read more: John Williams receives his 52nd Oscar nomination for 'The Rise of Skywalker' >
The legendary actor will also be giving his thoughts on what makes a film score special.
In the clip below, Hanks recalls the first time he watched 2001: A Space Odyssey – whose opening is famously soundtracked by Strauss' epic orchestral fanfare, Also sprach Zarathustra.
Hanks, who plays pianist and entertainer Fred Rogers in the upcoming film A Beautiful Day in the Neighborhood, will also be touching on his own musical upbringing – including the years he dabbled in learning the guitar (hear a clip below).
To hear Andrew Collins' full interview with Tom Hanks, tune in to Saturday Night at the Movies on Classic FM, from 5-7pm on 25 January.
And if you miss it, the episode will also be available to listen to as a podcast on the Global Player app, or on Listen Again on Classic FM.