Advice to avoid theatres is "crippling blow" to performing industry, says creative head
17 March 2020, 17:28 | Updated: 17 March 2020, 17:36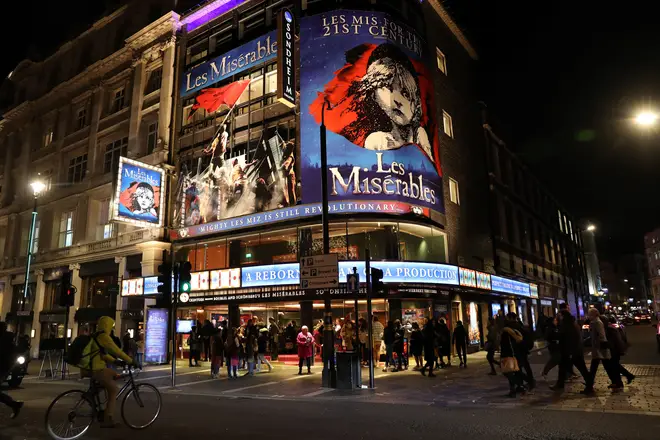 Without an outright ban, theatres cannot claim on their insurance. This is a devastating blow for UK performance venues, says creative head.
Prime Minister Boris Johnson has advised people to "avoid pubs, clubs and theatres" in a move that could bankrupt shows, UK theatre producers have said.
Unless theatres are forced to close, they cannot claim on their insurance to mitigate some of their losses. The move has been criticised as a "crippling blow" to the creative industry.
Caroline Norbury, chief executive of the Creative Industries Federation and Creative England, criticised the move, adding: "As the social distancing measures announced are only advisory, rather than an outright ban, we are deeply concerned that creative organisations and cultural spaces will find they are unable to claim compensation for the huge losses they will experience as a result of COVID-19.
"Public safety remains the top priority for everyone in the creative sector," she said.
"However, these measures have the potential to devastate the UK's theatres, museums, cinemas, venues and other cultural spaces reliant on audiences, visitors and participation, as well as the huge array of creators and freelancers who work within these industries."
Read more: Classical music concerts streamed for free, from Met Opera to Berlin Phil >
Click here for the NHS's latest coronavirus advice >
Norbury added: "For the sake of our £111.7bn creative industries, it is vital that government puts in place support to ensure that our world-leading creative sector is able to survive COVID-19."
Read more: No audiences, but concerts streamed to the world. This is a moment in music history >
After the PM's news conference, the Society of London Theatre (SOLT), which represents the West End, issued a statement saying: "Following official government advice which stipulates that people should avoid public buildings including theatres, we regret to announce that SOLT and UK Theatre member venues will be closed, to help slow the spread of coronavirus.
"Closing venues is not a decision that is taken lightly, and we know that this will have a severe impact on many of the 290,000 individuals working in our industry."
UK Theatre said its 165 venues around the country would take the same step. London's Royal Opera House and Wigmore Hall also shut down following the news conference.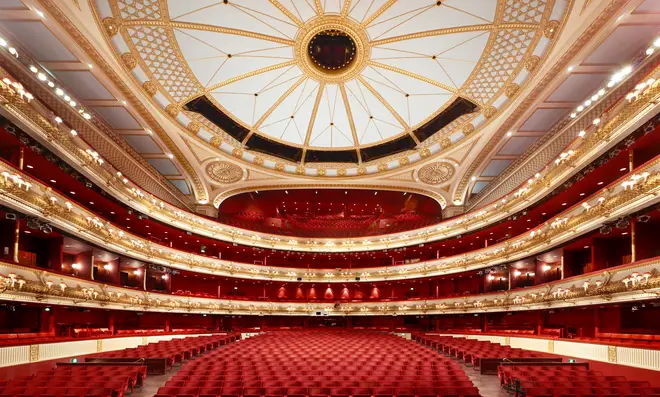 Musicians Union and the Incorporated Society of Musicians have called on the government to extend statutory sick pay to freelance performers, to avoid a potentially devastating loss of income for those working in the creative industries.
Read more: Violinist says 'Every musician I know is facing bankruptcy' >
As the world navigates COVID-19 and its implications, musicians have been feeling the impact of the cancelled performances, scrapped tours and the resulting loss of income and opportunities.
We spoke to violinist Miriam Davis, whose performance of Mendelssohn's Violin Concerto on Friday night, which she had spent four months preparing, was cancelled with just four hours notice.
She said: "On top of the sadness and anxiety of the virus situation, every musician I know is now facing bankruptcy. We cannot pay our rent, we cannot buy food, and we see no relief from this situation."
Greek-American soprano Jamie Chamberlin took to Instagram to share a plea on behalf of artists struggling with cancelled performances and uncertain incomes, suggesting ticket holders and patrons donate their refunded ticket price back.
In the post below, she says: "Most artists do not have a significant safety net for this type of income loss."
Arts Council England has an updating page on its website which outlines the measures they will take to support performers, including relaxing their NPO and CPP funding conditions and some of their grant conditions. They also intend to "refocus some grant programmes to help compensate individual artists and freelancers for lost earnings" but said this will take around 10 days to announce.
Help Musicians UK is also offering support to professional musicians affected by coronavirus.
UPDATE: In a news announcement at 5pm on 17 March, Chancellor Rishi Sunak said: "For those venues which do have a policy that covers pandemics – the government action is sufficient to allow them to make claims."
For smaller theatres, pubs and clubs who don't have insurance, he said the government will provide cash grants of £25,000 per business "to help bridge through this period".