This performance of 'The Lark Ascending' in an abandoned theatre is completely mesmerising
5 July 2019, 17:09
These talented musicians are promoting hope for the city of Bridgeport following multiple theatre closures – and this enchanting recording is an ode to nostalgia.
A full symphony orchestra has performed Vaughan Williams' 'The Lark Ascending' in an abandoned American theatre – and it's completely mesmerising.
In the video (watch above), the orchestra is seen to play within mouldy walls and crumbling ceilings, but there's a nostalgic story behind the choice of venue.
Led by Music Director Eric Jacobsen and his brother Colin as first violinist, Greater Bridgeport Symphony performed the haunting piece to promote hope for the city of Bridgeport, Connecticut, following multiple theatre closures over the past few decades.
In the 1920s, the historic seaport city was thriving and kept a strong industrial base, despite the devastating consequences of World War One.
Set at the mouth of the Pequonnock River on Long Island Sound, Bridgeport was also booming after World War Two, with dozens of theatres opening their doors to cater for the growing population.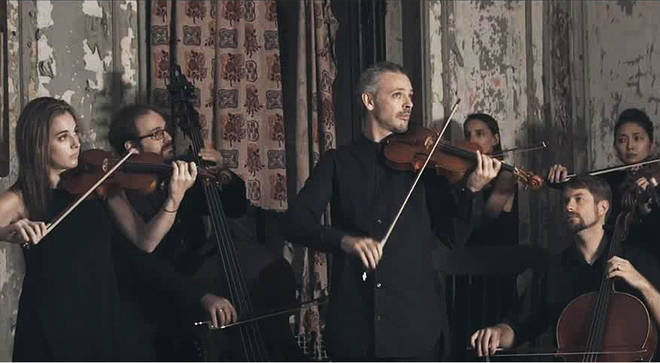 Poli Theatres were among the most spectacular – including the elegant Palace Theatre, which held audiences of 3,600 – and the 2,400-seat Majestic Theatre.
But by the 1960s, the industrial climate began to change as families moved out of the city to the quieter suburbs, leaving many of the theatres abandoned.
This eventually led to the closure of the twin Poli theatres in 1972, along with many of Bridgeport's other entertainment venues, leaving locals and theatre fans disheartened.
Although the city is experiencing a revival and some of the theatres have re-opened, its cultural hub has taken a hit from the closures – and this video of Greater Bridgeport Symphony sends out a promising message.
As well as being a poignant reminder of Bridgeport's former arts scene, the orchestra's enchanting performance at the Palace Theatre on September 21, 2018, also aims to offer a sign of hope.
And Vaughan Williams' soaring score for 'The Lark Ascending' – voted as No. 1 by you in this year's Classic FM Hall of Fame – embodies this perfectly.
Watch The Lark Ascending performed in its entirety in the video above.