Fire ravages Nantes Cathedral in France destroying baroque organ, police suspect arson
20 July 2020, 12:03 | Updated: 20 July 2020, 12:07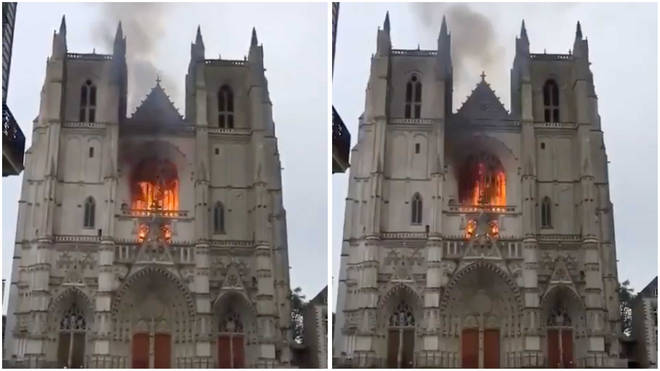 A little over a year since fire consumed Notre Dame Cathedral in Paris, another historic Gothic building is seen in flames.
The French city of Nantes is in shock and mourning after flames ripped through the city's 15th-century cathedral in the early hours of Saturday morning.
The fire is reported to have broken out behind the grand organ, which was completely destroyed in the blaze.
Stained glassed windows at the west end of the cathedral were blown out, and a 19th-century Italian painting was lost.
The fire was attended by 100 firefighters, who extinguished the blaze by Saturday afternoon. Later, the The Roman Catholic Diocese of Nantes shared photos of the damage.
Read more: Crowd sings 'Ave Maria' outside burning Notre-Dame Cathedral >
Au milieu de cette pandémie, c'est tout ce que certaines personnes peuvent obséder ??? 😮🙈 In the midst of this pandemic this is all some people can obsess with??? --- #Nantes - fire ravaged the 570 years old #Cathedral 😔 The fire had broken out behind the grand organ, which was completely destroyed. Stained glassed windows at the front of the cathedral were blown out. The local prosecutor has confirmed the fire was set at 3 different locations and that they suspect arson. We hope the criminals who did this will be quickly brought to justice. @europe_treasures #France #europe_treasures #heritage #catedral

Posted by Alexandra Nicole on Sunday, 19 July 2020
French authorities said the fire started in three different places, and they suspect arson.
A 39-year-old man who had responsibility for locking the cathedral on Friday night was questioned by police on Sunday, but was later cleared of all suspicion. Investigations are ongoing.
The cathedral is built in the Gothic style. Construction of the cathedral began in 1434 and took 457 years to finish, being completed in 1891.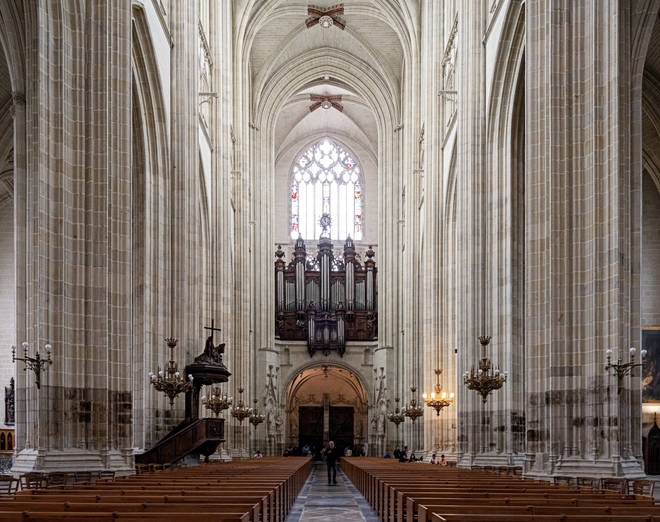 The grand organ, which was situated at the Cathedral's west end, was built in 1619 by Jacques Girardet and substantially added to and altered over the years.
The organ survived bombing during World War II, and another fire in 1972. According to the cathedral, the organ console, case and piping, and west window are now all destroyed.
As the fire burned, French President Emmanuel Macron tweeted his support to the firefighters who attended the blaze, calling the building the 'Gothic jewel' of the city.
Après Notre-Dame, la cathédrale Saint-Pierre-et-Saint-Paul, au cœur de Nantes, est en flammes. Soutien à nos sapeurs-pompiers qui prennent tous les risques pour sauver ce joyau gothique de la cité des Ducs.

— Emmanuel Macron (@EmmanuelMacron) July 18, 2020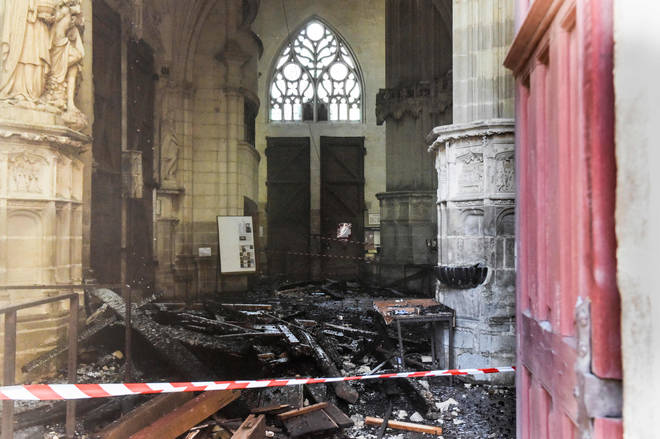 This comes just over a year since the fire of 15 April 2019 at Notre Dame Cathedral in Paris, which claimed the roof and spire of the 12th-century building. Thankfully, fire chief Laurent Ferlay told reporters on Saturday that the damage in Nantes is not believed to be as serious.
"We are not in a Notre-Dame of Paris scenario. The roof has not been touched."