Myleene Klass: cuts to music in schools are 'a travesty'
11 June 2018, 17:14 | Updated: 11 June 2018, 17:34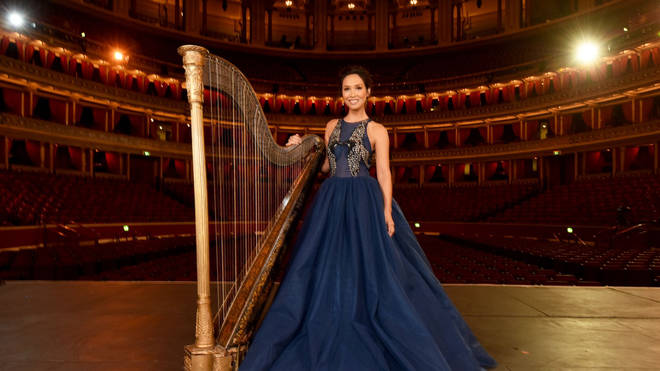 Classic FM presenter and musician Myleene Klass has condemned cuts to music lessons in schools, saying music "helped me with my algebra. It helps with your interpretation and learning of different languages."
Myleene Klass is the latest in a series of musicians to condemn cuts to music tuition in school.
The Classic FM presenter and musician said research has shown that music can benefit children's academic ability and emotional development. But that it's still not taken seriously as a school subject.
Speaking to The Observer, she said: "Because it's not maths or English, not what are deemed the harder subjects, music doesn't seem as important to so many. In fact, for me, it's one of the most important subjects.
"It helped me with my algebra. It helps with your interpretation and learning of different languages. You're working as a group. It uses every single facet of what you're taught at school. Yet it's seen as one of the softer subjects, which is a travesty."
Last month, musicians including violinist Nicola Benedetti and cellist Sheku Kanneh-Mason wrote to The Observer to express their concern that music education is being "left to decay in many British schools".
Their campaign, led by oboist Nicholas Daniel, is calling for every primary school child in the country to be taught to play an instrument. They argue that music has "clear social and educational benefits" that should be a universal right to all children across the UK.
Myleene Klass, who will host this year's Classic BRIT Awards on Wednesday 13 June, said her love of music was inspired by her father.
"[He] is from six generations of classical musicians… We would drive in the car, and I would play Kylie and he would play Wagner. I became accustomed to the two styles not having to be mutually exclusive to enjoy them. You can love Mozart and you can love Madonna."
Performers at the Classic BRITs ceremony will include Katherine Jenkins, pianist Beatrice Rana and soprano Pretty Yende, plus a duet from Andrea Bocelli and Bryn Terfel.
Listen to Classic FM from 9am, and join us online from 2pm on 13 June for exclusive behind-the-scenes access to the Classic BRITs.