Musicians call for every child in the UK to be taught an instrument
14 May 2018, 11:20 | Updated: 14 May 2018, 11:31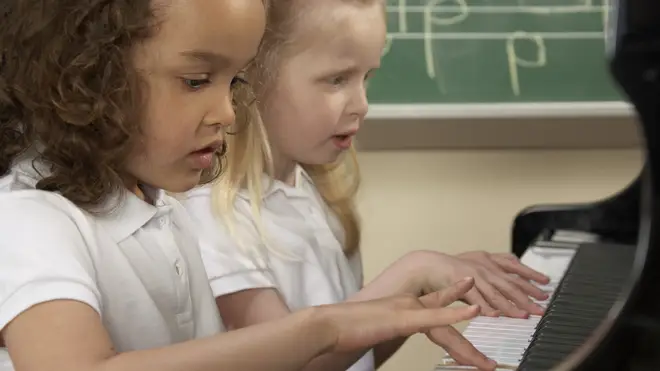 A group of musicians led by oboist Nicholas Daniel have launched a campaign for every primary school child in the country to be taught to play an instrument
Writing in a letter to The Observer this weekend, musicians including violinist Nicola Benedetti and cellist Sheku Kanneh-Mason, said:
"There is deep concern that instrumental music learning is being left to decay in many British Schools."
They continued: "it is crucial to restore music's rightful place in children's lives, not only because of all the clear social and educational benefits that are well documented, but also to demonstrate the joy of making music… should be a universal right, all across the UK.
It's so important to give children from all backgrounds access to music, so I'm proud to be supporting this campaign. https://t.co/lZq1Q98qtq

— Sheku Kanneh-Mason (@ShekuKM) May 13, 2018
The other signatories of the letter include violinist Jennifer Pike, clarinettist Emma Johnson, cellist Natalie Clein, pianist Martin James Bartlett and cellist Guy Johnston.
The letter points to the Every Child a Musician scheme in Newham, London, in which every primary school child is taught to play an instrument and read music from Year 3.
Daniel and his fellow musicians have called for this scheme and other similar programmes to be replicated around the country.
The campaign has the support of Harriet Harman QC, MP for Camberwell and Peckham, who said:
"When we see people in repressive countries abroad denied artistic expression we readily recognise it as a human rights abuse. But in this country thousands of young people are denied their right to discover their musical potential by a class and postcode lottery. We cannot keep accepting that. We can change it. We should have a universal entitlement for every child to learn a musical instrument."
Daniel said: "Music in all its magnificent forms is simply essential to us humans. The ability to read, write and perform instrumentally is a right we should be giving all our children, not just a lucky few.
"We need to give all our children free access to this world and that can only happen with enlightened and inspiring leadership from our elected representatives, which is what we are calling for."
Follow the progress of the #everychildamusician campaign on twitter.