Musician calls on Air India to take responsibility after his sitar is 'vandalised' on flight
5 November 2019, 17:11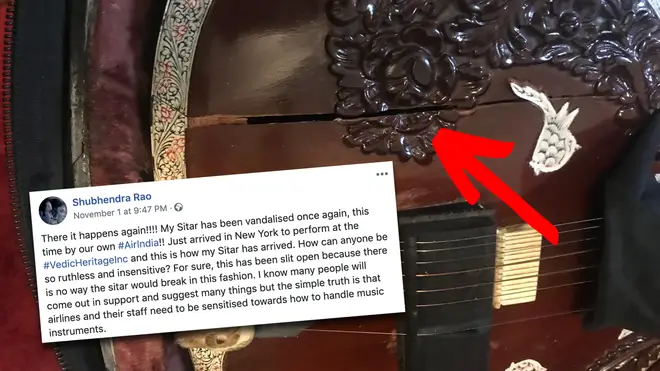 The sitar player and composer has called for airlines to make major changes in how they transport instruments.
Another professional musician's instrument has been badly damaged – this time, after flying with Air India.
Shubhendra Rao, a sitar player and composer, took to Facebook last Friday (1 November) to share the story and photographs of his damaged instrument.
In the lengthy post he describes the anger he felt when he arrived in New York for a performance, only to find his sitar was badly damaged.
Now, Shubhendra has started a petition to make airlines take accountability of damaged instruments.
Read more: 10 tips for flying with your musical instrument >
"How can anyone be so ruthless and insensitive? For sure, this has been slit open because there is no way the sitar would break in this fashion.
"I know many people will come out in support and suggest many things but the simple truth is that airlines and their staff need to be sensitised towards how to handle music instruments."
The post has received over 270 likes, with hundreds of comments supporting the sitarist.
Read more: Airline seriously damages precious viol after charging musicians $240 >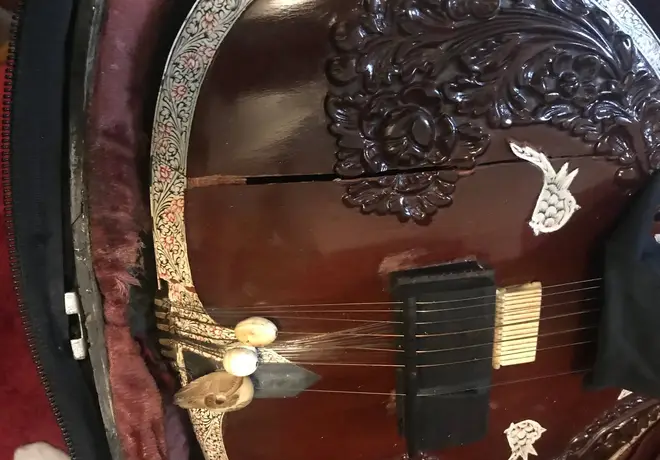 "How can any artist survive if airlines keep breaking their instruments whenever they travel?" he adds.
The musician has also created a petition titled "Change 'Limited Release' rule of Airline industry towards musical instruments", which has already been signed by over 8,000 people since it was started three days ago.
Read more: Distraught cellist suffers £3,150 worth of damage to his instrument after flight >
"When a perfect musical instrument that is suitable packed for travel is handed over to any airlines, it should surely be the responsibility of the airlines to ensure that it is handed back safely," his petition statement reads.
"So, we need to bring about a change, not just in the existing rules that favour the airline industry but also make them accountable when such a tragedy happens."
Just yesterday, a UK early music group complained that one of their viols had arrived at its destination seriously damaged, after American Airlines charged the musicians $240 to transport the instrument.