10 tips for flying with your musical instrument
28 March 2018, 12:01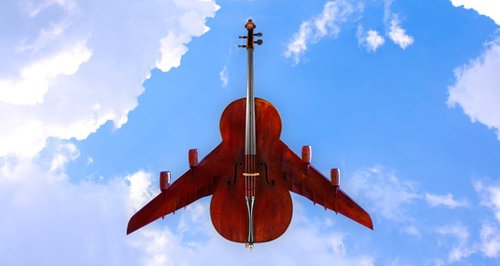 Extra seats, overly curious security guards and a silly amount of documents: getting your instrument on a plane can be a total pain. Beat the aviation blues with these handy tips from the Incorporated Society of Musicians...
1. Check the airline's hand luggage policy
As entertaining as it would be to see the look on other passengers' faces as you attempt to squeeze your harp into an overhead locker, this only really refers to hand luggage-friendly instruments – like flutes, violins and guitars.
Before flying, check the airline's policy on hand luggage, and where possible, try to get written confirmation that you can take your instrument on board.
"We strongly recommend, where possible, that you contact the airline before you travel and receive written confirmation of the acceptance of instruments. Document everything and makes copies," says the Incorporated Society of Musicians (ISM).
"ISM members can obtain a letter from the ISM to confirm that they are a member and therefore work professionally as a musician and need to travel by air for work."
2. Think about purchasing an extra seat
If you're carrying an instrument larger than a guitar (a cello, for example), you should purchase an extra seat for it and ask for written confirmation that this is OK.
You may get strange looks from the guy sat in the window seat, but you'll also get to look like Julian Lloyd Webber for a few hours: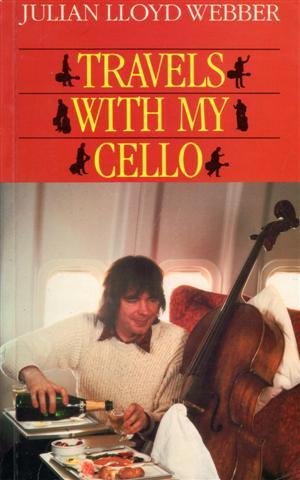 Always be JLW.
3. Pack your instrument in a hard case
Even if you're taking it as hand luggage, flimsy instrument bags are a no-no. Get yourself a sturdy case to reduce the risk of damage.
4. Remove all other items from the case
"Make sure no item other than the instrument and its accessories are in the case," the ISM advises.
You don't want any water bottles or leaky pens rolling around in there.
5. Loosen the strings
If your instrument has strings, loosen them a tone or two to allow for temperature changes – this will ease any tension on the neck of the instrument.
6. Be prepared for your instrument to go through security
In an ideal world, your instrument would be touched by no one but you and your musically adept hands. But in reality, the security guards will probably want to have a look inside the case to check nothing dodgy is going on.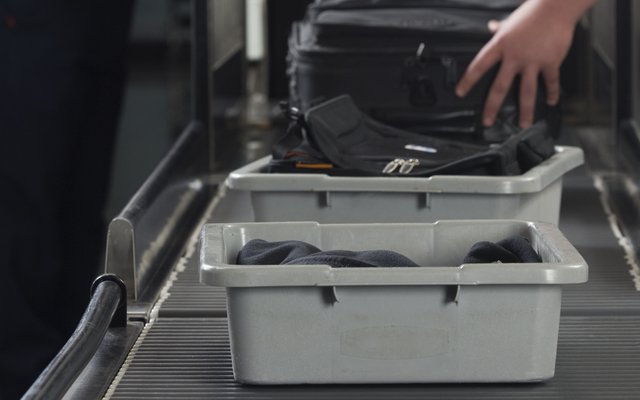 7. Don't put any liquids in your case
See: remove all other items from your case. Even if you come across some temptingly reduced liquids in the Duty Free section, putting them in your instrument case during the flight is probably a bad idea.
8. Put some 'Fragile' stickers on the case
"Ensure that there are plenty of 'Fragile' stickers on the case and that it is clearly labelled with your contact details," the ISM says.
It's less likely that your instrument will get pushed around if it's covered in these bad boys – so go wild with those bright red Fragile stickers.
9. Bring documentation
"If you are travelling with instruments that are made of rare materials, especially to the USA, be sure to read up on CITES, and prepare the relevant documentation and permits you need.
"Plus, ISM members should always carry their ISM membership card with them at all times to validate your rights as a professional musician," says the ISM.
So, if your bow is made with horse hair or your strings with some manner of gut, you might want to check you don't need a permit to take these materials abroad.
10. Photograph everything
In the (very) unfortunate circumstance that your instrument does get damaged, make sure you have lots of photos of it in its pre-flight state.
The ISM is now urging airlines to allow small to medium-sized instruments onto planes, following a number of cases of damage to precious instruments – including a 17th-century viola da gamba and a 300-year-old viola.
"We are calling on airlines to follow the lead of easyJet in adopting the ISM's minimum standard and allowing small musical instruments of 117cm or less at their largest dimension onto planes and ensuring that musicians who have purchased an extra seat for a larger instrument can take their instrument into the cabin.
"Musicians should be able to carry small musical instruments (defined as 'guitar sized or smaller') in the cabin as a second item of hand luggage."