Music may replace sedatives for treating pre-op anxiety, new research reveals
29 July 2019, 12:34 | Updated: 29 July 2019, 12:35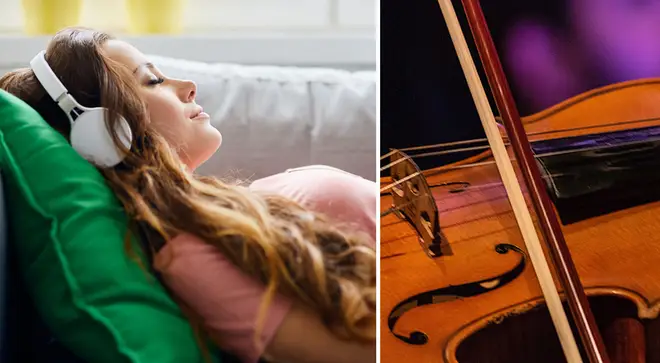 For sufferers of anxiety, the moments leading up to an operation can be a trigger for symptoms, but new research has found an antidote: music.
New research has revealed that music could be adopted as an alternative to sedatives, for treating patients with preoperative anxiety.
As many people feel nervous before receiving anesthesia for major surgery, doctors will often prescribe sedatives to help ease their symptoms.
However, this medication – benzodiazepines, in particular – can often lead patients to experience unwanted side effects.
Breathing, blood flow and mood can all be affected, but a new clinical trial has shown that this no longer needs to be the case – and it's all thanks to the power of music.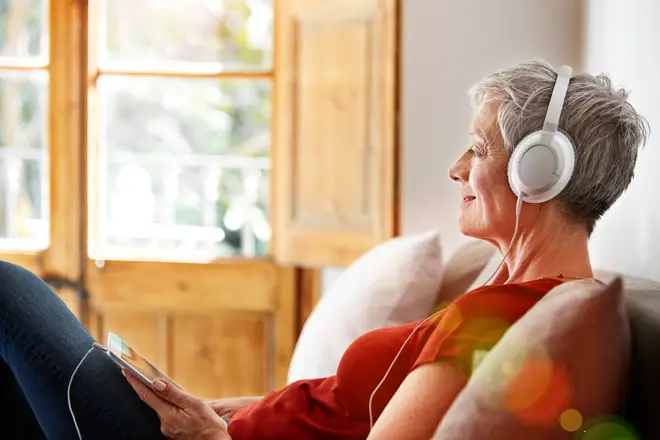 Led by Dr Veena Graff, an assistant professor in the Department of Anesthesiology & Critical Care at the University of Pennsylvania, students conducted the fascinating research as part of a randomised controlled study.
To carry out the trial, students divided 157 adult participants into two groups. The first received ultrasound-guided injections of a benzodiazepine known as midazolam, while those in the second group were given noise-cancelling headphones delivering 'music medicine'.
For three minutes – the length of time it takes for midazolam to reach optimum effectiveness – patients in the second group listened to a musical recording specially designed to lower their heart rate, blood pressure and levels of the stress hormone cortisol.
To ensure accuracy of results, researchers used an approved anxiety scale with patients before and after treatment, scoring them from 1-4 on six simple statements, while doctors also rated them on a 10-point scale.
Marconi Union - Weightless (Official Video)
Created in collaboration with the British Academy of Sound Therapy, the original eight-minute track was written in 2011 by Marconi Union, an ambient musical trio from Manchester who met while working in their local record store.
Titled 'Weightless' (listen in the video above), the dreamy song features relaxing arrangements for guitar and piano, as well as electronic samples of natural soundscapes and low tones that aim to induce a trance-like state in the listener.
And it certainly had the desired effect, with the abstract of the study describing music medicine as a 'non-pharmacologic intervention that is virtually harm-free, relatively inexpensive and has been shown to significantly decrease preoperative anxiety'.
Richard Talbot from Marconi Union said: "It was fascinating working with a therapist to learn how and why certain sounds affect people's mood. I always knew the power of music but we have previously written using gut feeling."
For anyone who suffers with anxiety: Marconi Union - Weightless is worth listening to. It's been proven to reduce anxiety by 65% & was designed to slow your heart rate, reduce blood pressure & lower cortisol levels. Don't listen to when driving as it can make you drowsy. pic.twitter.com/w9E4oaVc3u

— Beth (@beth_biddy) January 16, 2019
Mindlab International, a UK-based research company, added that 'Weightless' induces a 65 per cent reduction in anxiety and a 35 per cent reduction in usual physiological resting rates.
In exploring the potential reasons for what makes the song so effective, Lyz Cooper, the founder of the British Academy of Sound Therapy, said "it contains a sustaining rhythm that starts at 60 beats per minute and gradually slows to around 50," meaning the listener's heartbeat will naturally slow down to match the track's BPM (beats per minute).
This isn't the first time medics have acknowledged the healing qualities of music in relation to anxiety – in 2013, 26 trials published by Cochrane's Library found that it has a 'beneficial effect'.
However, there were limitations to this latest clinical trial – some patients felt it was harder to communicate and others may have been less satisfied with the treatment as they couldn't select the song or listen to the whole piece.
Researchers have recommended further studies 'to evaluate whether or not the type of music, as well as how it is delivered, offers advantages over midazolam, that outweigh the increase in communication barriers', but the trial is certainly a step in the right direction for sufferers of pre-op anxiety.
To find out more, full details of the trial are available in Regional Anesthesia & Pain Medicine on BMJ Journals, a weekly, peer-reviewed medical journal.