This 16-year-old wrote a powerful Twitter thread about how classical music has helped her anxiety
5 April 2019, 09:36 | Updated: 8 April 2019, 10:41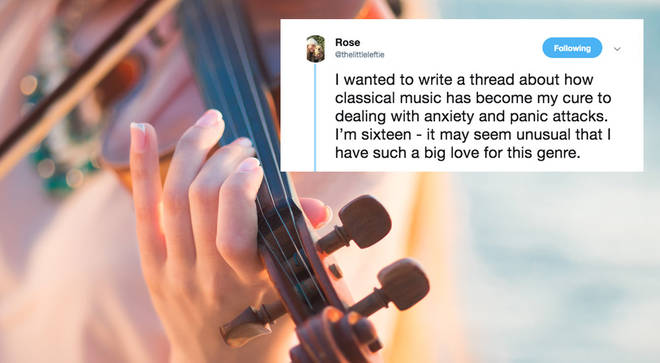 We spoke to the teenage cellist and mental health activist, who wrote a thread about how she uses classical music as a 'panic button' during periods of anxiety.
A few weeks ago, 16-year-old Rose Lelliott shared a Twitter thread about how the music of Elgar and Debussy has helped her deal with stress and anxiety.
Rose, a cellist and sixth former from Brighton, suffered debilitating panic attacks and anxiety during her GCSEs. It was then that she started considering the positive impact of classical music.
"I've always had this connection with classical music," Rose told Classic FM. "And my anxiety has [only] strengthened that. At one point it was so bad that I could barely leave my house because I was having so many panic attacks.
"I couldn't get out to go to lessons, so I gave up my cello for about nine months and I started it again in January. The moment my anxiety stopped was the moment I started playing my cello again. I love it, and if I could go back I would pick it up and play it more."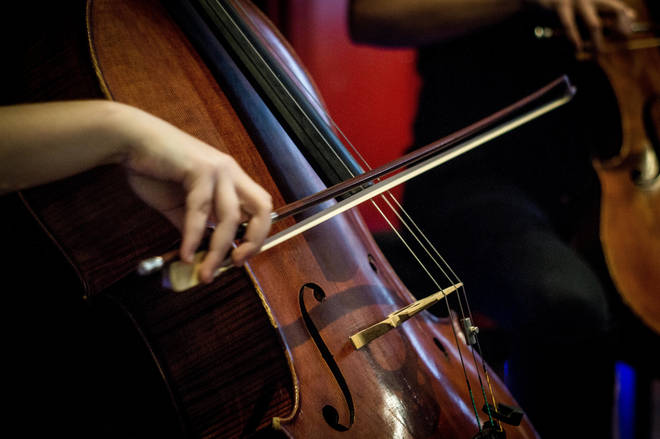 In the Twitter thread, Rose touched on the decline of music in schools. Speaking to Classic FM, she said music should be seen as just as important for improving mental health as sports.
"I'm so lucky I grew up with music. Everyone always goes on about exercise and how important P.E. lessons are at school – and that's one of the things I found frustrating going into high school. They didn't seem to take music as seriously, but I thought it would be so beneficial to my mental health. All you think about is playing in that moment."
Rose also blamed the increasing anxiety and depression in schools on the current EBacc school performance measure, which does not include Music as a curriculum subject.
"I actually had to take the English Baccalaureate – I remember just not wanting to do it at all. A lot of the time, I was just desperate to be creative. You also get a lot of discipline from learning a musical instrument.
"It makes me really sad to see [music disappearing in schools] because I think it could be so beneficial for discipline and imagination. With GCSEs, the learning is almost robotic and [pupils aren't] allowed to express themselves."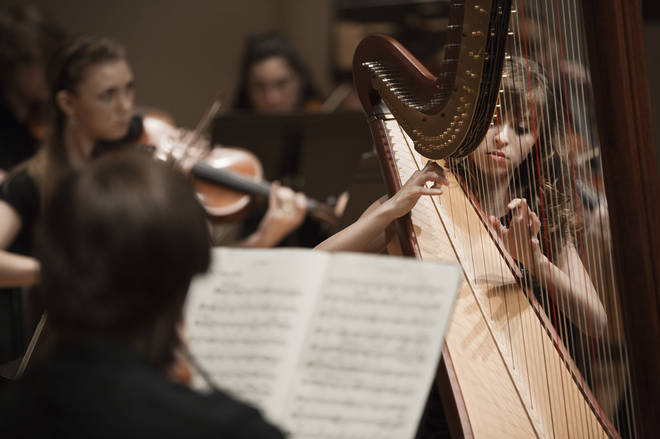 Speaking about the way we treat mental health and anxiety, Rose told Classic FM: "I think we need to go to the root of the problem – as a lot of it comes from schools and how much pressure we're putting on young people.
"A lot of young people feel ashamed, because there aren't the right services to go to. I think that's contributing to how people are feeling about mental health because they feel embarrassed. I tried to get help for my anxiety and there was [the feeling that] anxiety isn't as serious as other mental health problems, so you don't really get prioritised."
Aside from birdsong, which Rose "got bored of after finding there's only so much you can listen to" (we see her point), her music of choice is usually by Rachmaninov, Debussy or Elgar.
"I'm a cellist and I think a lot of string players love Elgar – even from the start when I had really bad anxiety, I went to see Sheku Kanneh-Mason play the Concerto in E minor, and I remember just feeling really overwhelmed.
"I had my eyes shut for the whole thing. I just loved the music."
Being at a state school forced me to see the deteriorating state of music education. A few years ago, I wanted to give up - my school's music room was empty from a lack of funding. It's actually been my anxiety that has reconnected me with classical music and made me love it.

— Rose (@thelittleleftie) March 18, 2019
If I'm having a particularly anxious day, I put @ClassicFM on all day whilst I study and just before I go to sleep - it's been the best medicine of all. When I have a panic attack, I listen to Elgar's Salut D'Amour in my head and do the fingerings on my knee, out of sight.

— Rose (@thelittleleftie) March 18, 2019
Being a musician transports you to this other world. I don't have to think about anything else when I get my cello out and play. It's something that I want to be taken seriously in education - it should be prioritised, instead it's being cut and shunned from the curriculum

— Rose (@thelittleleftie) March 18, 2019
For the first time, I don't feel embarrassed to say that I'm from a working class family, I go to a state school AND I LOVE CLASSICAL MUSIC. Don't think that you have to be a certain person to listen to classical music - if you suffer with anxiety, it's the best medicine ever ❤️

— Rose (@thelittleleftie) March 18, 2019
Rose's thread received a really positive response, attracting more than 200 likes on Twitter. She also got a live mention on Classic FM from presenter Margherita Taylor, who saw the thread during her radio show.
I cannot even say how happy this has made me. Thank you so much @MargheritaT - I was drifting off listening to your show and suddenly realised you were talking about me! I hope I can help other young people find comfort in classical music @ClassicFM ❤️ pic.twitter.com/1QQ5uqtqhX

— Rose (@thelittleleftie) March 19, 2019