Masked cellist plays chilling cover of Slipknot's 'The Devil In I'
6 September 2019, 16:06 | Updated: 31 July 2020, 17:17
Brace yourself for this incredible (and slightly unnerving) performance, where award-winning cellist Sugar Cello fuses classical music with nu-metal.
Here at Classic FM, we can't resist a classical crossover – and this video of a masked cellist performing a Slipknot cover is terrifyingly good.
In the video (watch above), we see UK-based cellist Nina perform a dramatic rendition of the American nu-metal band's 2014 hit, 'The Devil in I', which featured on their fifth album, .5: The Gray Chapter.
Nina, who is also known to his online fans as Sugar Cello, has won 14 international music awards and describes his work as "breaking down cello aesthetics' boundaries".
And this performance certainly breaks down the barriers between metal and classical music, combining flawless technique with aggressive head shaking and frightening clobber – a long-standing trademark of the band.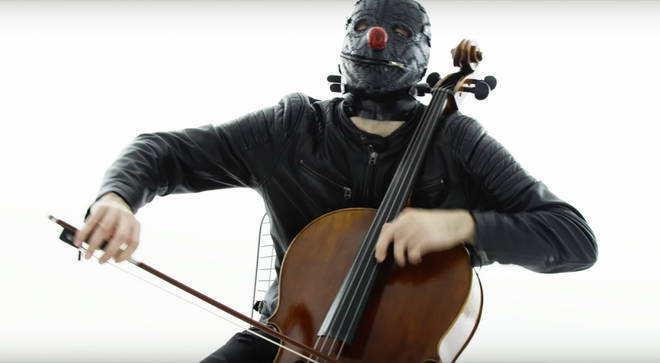 First, we're treated to eerie-sounding harmonics and energetic spiccato passages played in a fast tempo, before the piece slows right down and there's a sense of relief with beautiful vibrato strings.
With Sugar Cello staring at the camera in a leather mask, dressed as Slipknot frontman Corey Taylor and percussionist Shawn 'Clown' Crahan, it's certainly not your average classical performance – but that's exactly why we love it.
In his YouTube bio, the musician describes his style as weaving the 'threads of a vibrant classical music identity with the contrasting fibres of a more underground artistic musical character, drawing inspiration from urban aesthetics, street art and street fashion.'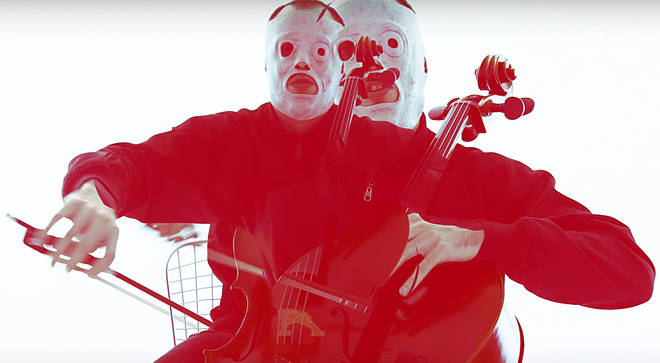 The caption for the video explains: "This project was created with love and was driven by passion. One of the challenges I encountered in the making was to insufflate a more orchestral feel to Slipknot's material.
Since graduating from the Cologne University of Music in Germany, Europe's largest academy of music, Nina's career has gone from strength to strength – and he has even been sponsored by the prestigious Onassis Foundation, which creates sponsorships for talented performers.
And it seems his online fans are definitely on board with this latest cover, taking to YouTube to share their thoughts:



Great work, Nina.