Today's Google Doodle celebrates jazz trumpeter Hugh Masekela's 80th birthday
4 April 2019, 10:42 | Updated: 20 June 2022, 11:39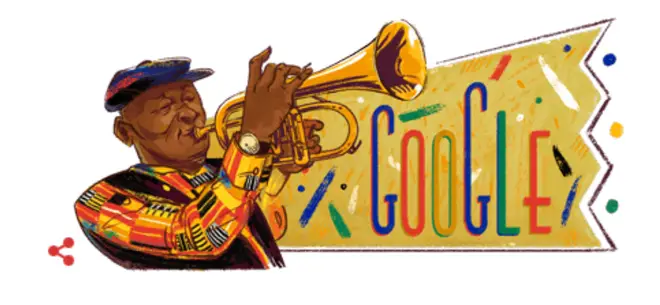 The legendary South African jazz trumpeter died last year at the age of 78. Now, Google is remembering him on what would have been his 80th birthday.
Today's Google Doodle celebrates the legendary jazz musician Hugh Masekela, who was known as the "father of South African jazz".
He was a prolific trumpeter, singer and composer, and became famous around the world for his iconic Afro-Jazz sound.
His music, which reflected the conflict and exploitation South Africa faced in the 20th century, would become central to the anti-apartheid movement.
"My biggest obsession is to show Africans and the world who the people of Africa really are," Masekela once said. The quote features prominently in a blog post about the Google Doodle.
Born on 4 April 1939 in Witbank, South Africa, Masekela got his first horn aged 14. He went on to play with the group the Jazz Epistles – the first all-black jazz band to record an album in South African history.
However, Masekala and his bandmates would soon be forced out of the country by the apartheid government. The trumpeter travelled to New York and got heavily involved in the city's jazz scene, meeting legends like Miles Davis and John Coltrane.
Mixing jazz with the sounds of his country, Masekala released his debut album in 1963, Trumpet Africaine. His 1968 single 'Grazing in the Grass' reached No. 1 in the US pop charts.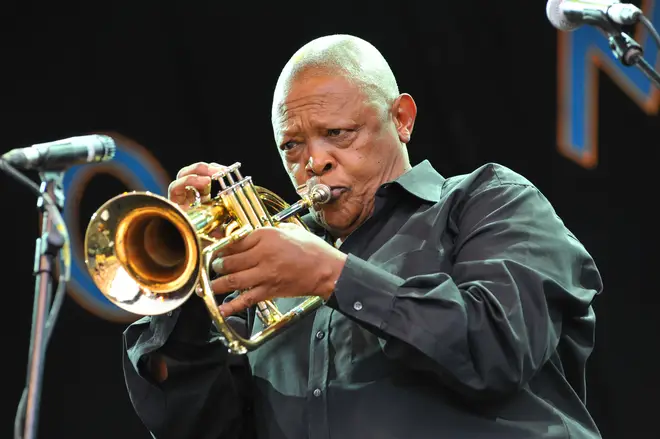 Masekela once said: "I've got to where I am in life not because of something I brought to the world but through something I found – the wealth of African culture."
His song 'Soweto Blues' was written in honour of the Soweto uprising on 16 June 1976, which saw thousands of school children lead a series of demonstrations and protests.
And when Nelson Mandela was released from prison in 1990 and elected South Africa's first black president, Masekela's song 'Bring Him Home (Nelson Mandela)' was the soundtrack.
Masekala died in Johannesburg on 23 January 2018, after suffering from prostate cancer for many years.