Foyle's War: Who wrote the theme tune and is the hit TV show returning?
30 July 2019, 13:48
The hit detective drama demanded a score that would embody its real-life war stories and treacherous anecdotes – here's everything you need to know about the composer.
Foyle's War has just been voted TV's most-missed show of the 21st century in a Radio Times poll.
Created by screenwriter Anthony Horowitz – also known for his work on the popular TV show, Midsomer Murders – the crime drama tells the story of Detective Chief Superintendent Christopher Foyle.
Detective Foyle, played by Michael Kitchen, is fighting a personal war amidst the turmoil of World War Two, and the main theme required a distinctive musical flavour (listen above) to evoke the on-screen action.
But who wrote it?
British composer and conductor Jim Parker signed up to pen the score, combining a striking minor key melody with sparse orchestration to give us the beautifully eerie theme.
The work features enchanting woodwind, pizzicato detail and an ostinato figure in the strings, providing a period feel with outbursts of traditional jazz.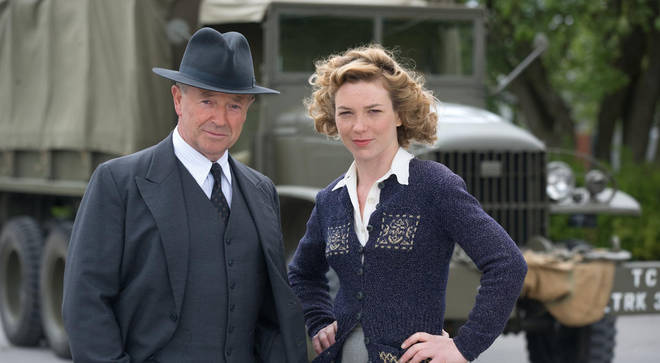 What else has composer Jim Parker written?
Four-time BAFTA winner Parker has composed scores for more than two hundred programmes, including Moll Flanders, Tom Jones, The House of Eliott, and the UK version of House of Cards.
He graduated from Guildhall School of Music, with a silver medal and has performed with several leading orchestras and chamber groups in London.
Alongside his impressive portfolio of TV and film music, Parker has also produced three West End musicals – the most successful being Follow the Star in 1975, with lyrics by English writer, Wally K Daly.
He composed instrumental pieces for the 1950s group, The Barrow Poets, to accompany poetry spoken and sung by the band – and found early success with a series of recordings setting music to the poems of the British Poet Laureate, Sir John Betjeman.
Is Foyle's War returning to our TV screens?
While Radio Times' recent poll of 3,000 readers has confirmed Foyle's War popularity with TV audiences, we've yet to hear news of another series.
However, Horowitz has said: "I'm really thrilled that Radio Times readers have voted Foyle's War as the show they'd most like to come back. It reminds me that years ago, ITV decided to axe the show – we missed the whole of 1944 as a result – and it was only thanks to pressure from viewers that they were persuaded to change their minds.
"I wrote the last episode of Foyle's War in 2014, but no matter where I am in the world, people still tell me how much it means to them. And the repeats still get high viewing figures."
The screenwriter added: "I'd certainly be up for a Christmas special or two if anybody asked. There's still that missing year to cover – it would actually make a whole series. Foyle's War was a passion project for me from start to finish and I miss it to this day."