A Midsomerly Murders Night's Dream, narrated by Stephen Fry - the Classic FM charity play
2 October 2016, 17:44 | Updated: 6 October 2016, 15:30
Stephen Fry narrates A Midsomerly Murders Night's Dream
01:55
All the Classic FM presenters and special guests star in this hilarious murder-mystery radio play, narrated by Stephen Fry. Proceeds will go to our charity, Global's Make Some Noise.
Midsomerly Murd'rous, the only village in the county of Midsomerly never to have been scandalised by murder, is abuzz with a big event being organised by Phil Hall (played by Alexander Armstrong) for the former Lord Theo Rhys (Alan Titchmarsh) for his marriage to his love Polly (played by Charlotte Green).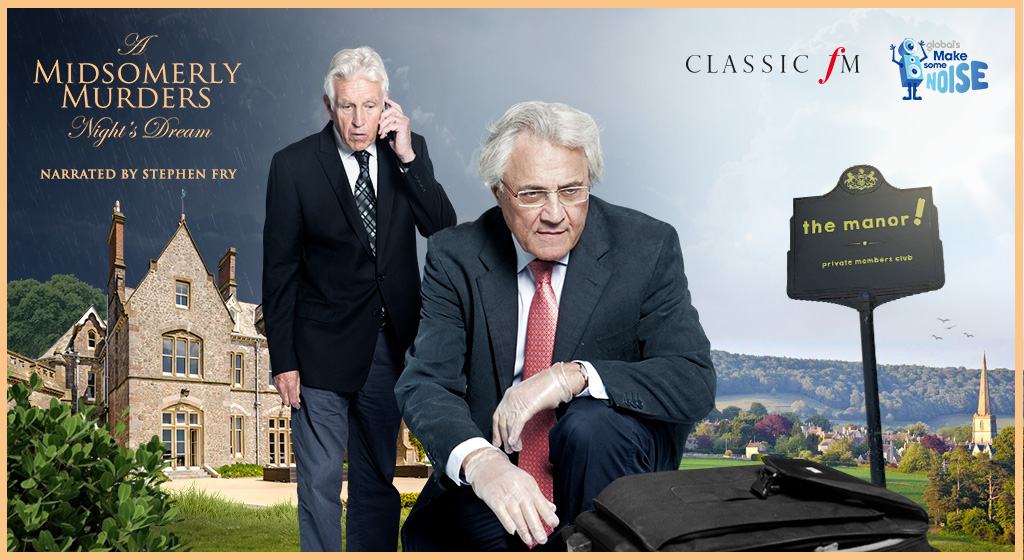 But the suspicious death of Punk, the pantomime horse, puts a dampener on proceedings. There's no shortage of suspects, including Mr Trunchbull, the estate agent (Bill Turnbull), Eggerton, the new lord of the Manor (Aled Jones) and Cotswold Manchebo the cheese shop owner (played by Alex James).
It's a case for Detective Inspector Baxter Carter (John Suchet) and his sidekick Sergeant Brock Fugue (Nicholas Owen) go door to door through the sleepy village in their quest to discover the truth, with the help of the new coroner...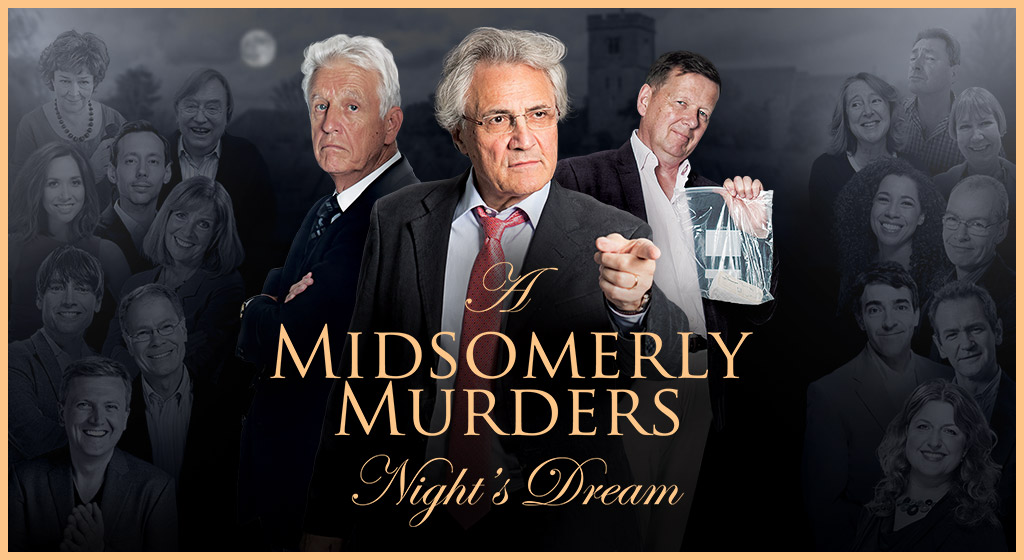 Alan Titchmarsh and Charlotte Green corpse during recording
How to listen to A Midsomerly Murders Night's Dream
A Midsomerly Murders Night's Dream is available now. Each episode costs £5, with the proceeds going to Global's Make Some Noise. You can also buy a CD version for £15.
And if you liked that...
You can download last year's hilarious Classic FM radio play, Upstairs Downland Abbey, now - for a 10% discount. Proceeds go to Global's Make Some Noise.
Download Upstairs Downland Abbey >