'A festival of what's possible in the arts' – meet the stars of Europe's first Classical Pride concert
28 June 2023, 17:06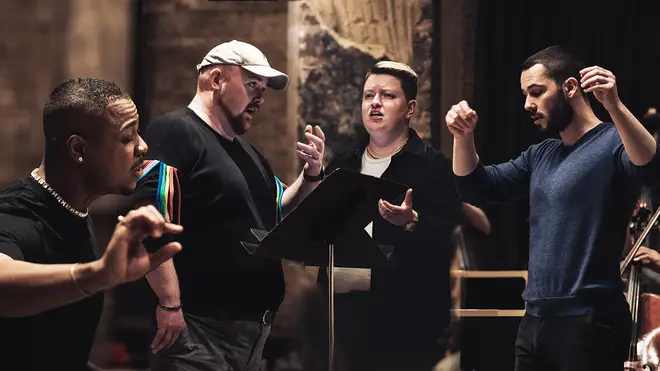 Europe's very first Classical Pride concert is coming to London's Barbican this July, celebrating great LGBTQ+ figures in classical music. We meet some of the star performers…
This July, a historic first will take place at London's Barbican. Six soloists will take to the stage to perform Europe's first ever Classical Pride concert, in a bumper musical celebration of prominent LGBTQ+ figures in classical music, from the 19th century through to 2023.
Conducted by Oliver Zeffman, the City of Birmingham Symphony Orchestra (CBSO), Classic FM's Orchestra in the Midlands, will celebrate the music and queer identities of composers past and present, with glorious melodies by Tchaikovsky, Leonard Bernstein, and Caroline Shaw, plus the world premiere of Julian Anderson's 'Echoes'.
Joining them on stage for the special charity concert are pianists Pavel Kolesnikov and Samson Tsoy, as well as soprano Ella Taylor, tenor Nicky Spence, bass-baritone Davóne Tines and an LGBTQ+ Community Choir, assembled specially for the occasion.
"This is – amazingly actually it seems! – the first ever concert for Pride by any kind of major classical institution, orchestra, concert hall, or opera house, anywhere in Europe," Zeffman told Classic FM.
"Which seems kind of odd, I have to say, given that last year in the UK we celebrated 50 years of Pride, and that's quite a long time.
"Classical music for whatever reason – not that it hasn't felt necessary – just hasn't got round to doing something. I thought it would be interesting and exciting, and frankly worthwhile, to do a Pride concert."
Zeffman has lined up a host of LGBTQ+ performers to join him for the concert, including soprano Ella Taylor. "I think it's always going to be important to lift up the voices of the marginalised," they said, "And LGBTQ+ people are a marginalised group of people. That's why concerts like this are important: to lift those voices up."
Read more: 15 LGBTQ+ composers in classical music history that you probably already know
'It's about people being able to shine their light'
"We've always moved and shaked in the right arenas," agrees operatic tenor Nicky Spence, who was recently awarded an OBE. "But it's about people being able to really shine their light in an honest way and be themselves."
"It's a kind of endemic issue with classical music at the best of times, that people feel quite aloof and quite 'highfalutin', and not necessarily approachable. So I think by actually finding out about artists and about composers and what their lifestyle is, and who it is that they love, you know, they live and breathe through their music.
"It's great for us as listeners to really know these people more and allow them to be their true selves, and I think their music will speak even more."
A celebration of the music alongside the voice behind it, the concert will shine a light on the queerness of its composers, alongside their musical brilliance.
Read more: Violinist Tasmin Little and operatic tenor Nicky Spence recognised in King's birthday honours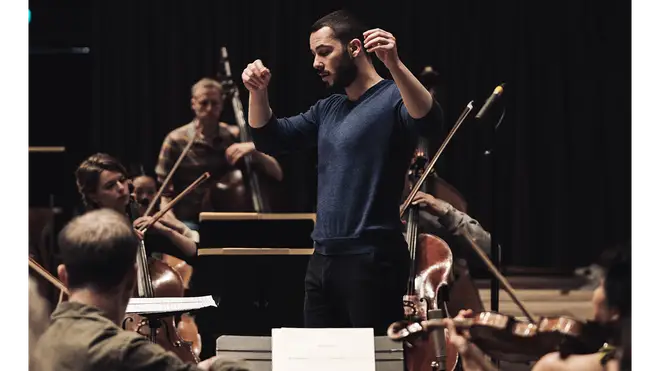 'The more we know the individual, the more we can appreciate their output'
Bass-baritone Davóne Tines added: "The identities of queer folk or people of other identities are potentially suppressed because it's not even the purview of the larger dominant culture to think about why things might be different."
Tines has done huge amounts of work in resurfacing the music of Julius Eastman, a Black gay composer in America throughout the mid- to late-20th century.
"It's been a real hope of mine, that by people engaging their individual identities that we actually give larger context that's created. If we say, 'who is Tchaikovsky?', we might understand 'okay, he was queer, maybe was a depressive', and those are all realities of him."
And the understanding of a composer's personality and identities isn't something we should reserve for marginalised composers, Tines adds. "I want to know the same thing about Bach! I want to know about the complexities of his psychology or more about his spiritual or religious fervour.
"I want to know more about even Caroline Shaw's life – we should hold all of these things as importantly and freshly as we do the literature that they create. Because the more that we know the individual, the more we can appreciate what their output is."
PBO Musical Postcard — Davóne Tines sings "The Cold Song" by Purcell
'There was a lot of frustration in Britten's music'
For centuries, composers' personal lives have informed how, why, where and when they wrote music – whether it's Bach's relationship with the church, or the political forces that held Shostakovich's creative output in such delicate balance.
Then, there's Beethoven's idolisation (and later disavowal) of Napoleon, and Mahler's moving musical love letter to his wife, Alma: the Adagietto from his Symphony No.5 – famously used in the soundtrack to the 1971 film, Death in Venice.
"The way that people write music is informed by who they are," Taylor says. "They don't just sit down and go 'right, I'll just take myself out of the process entirely and just write some music'. It's just not possible."
Nicky Spence uses Benjamin Britten as an example. "There was actually quite a lot of his frustration in [Britten's] music regarding his queerness," he says. "And that brought something special because obviously that was the outlet for these emotions that maybe he felt he couldn't express in a completely open arena."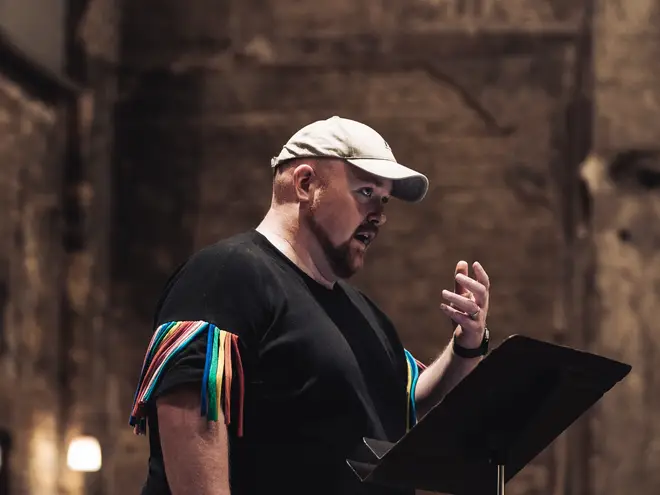 'It's a festival of what's possible in the arts'
As part of the programme, Davóne Tines will sing the solo part in the world premiere of Julian Anderson's Echoes at the concert, for which he will be joined by the CBSO and a community choir made up of members from the LGBTQ+ community.
"There are lots of LGBTQ+ choirs in London," said conductor Oliver Zeffman. "The Fourth Choir, for example, the London Gay Men's Chorus, or the Pink singers, so various members of those choirs are part of [the community choir].
"Then, whether it's the Philharmonia Chorus, the London Symphony Chorus or the Bach Choir, obviously they have lots of LGBTQ+ members. So it's drawing from singers of choirs all over London and beyond."
Read more: 12 of the best LGBTQ+ classical music ensembles around the world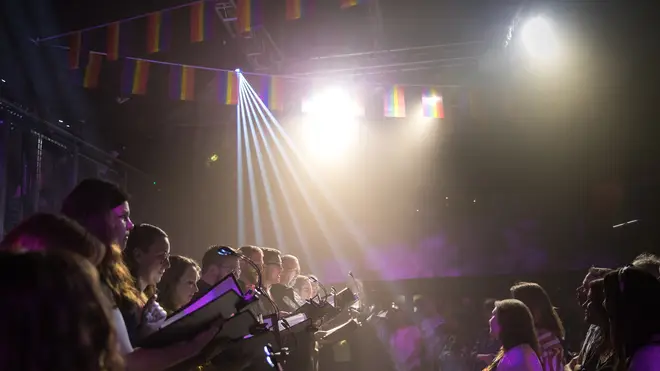 The concert will be a coming-together of many LGBTQ+ musicians, from its performers to its composers, with proceeds going towards a selection of LGBTQ+ charities.
And it's clear how much this event means to its soloists...
"It makes me so happy to be doing this concert," Taylor said. "Where I know that the core lead and team are all part of the LGBTQ+ community, and that makes me feel really proud to be a part of it."
Nicky Spence said: "I know that in this concert, we've got non-binary and trans [people] and all sorts of things going on. So it really is a festival of what's possible in the arts."
Classical Pride takes place at the Barbican Centre on 7 July. Tickets are available now, from the Barbican.