David Mellor's Album Reviews: Wynton Marsalis, Nicola Benedetti and Beethoven
19 July 2019, 11:37 | Updated: 22 July 2019, 10:33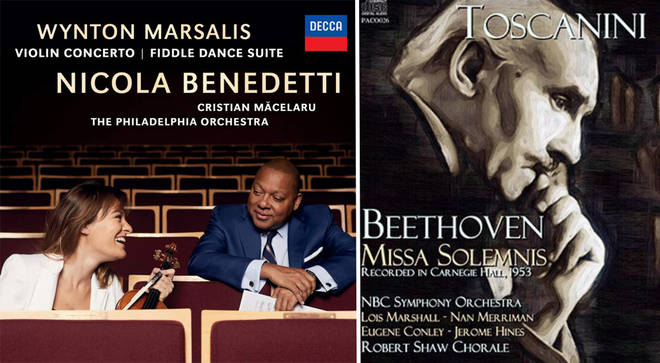 Every week, Classic FM presenter and music expert David Mellor reviews the best new releases and reissues from the world of classical music. This week, David picks out Wynton Marsalis, Nicola Benedetti and Beethoven.
Album of the week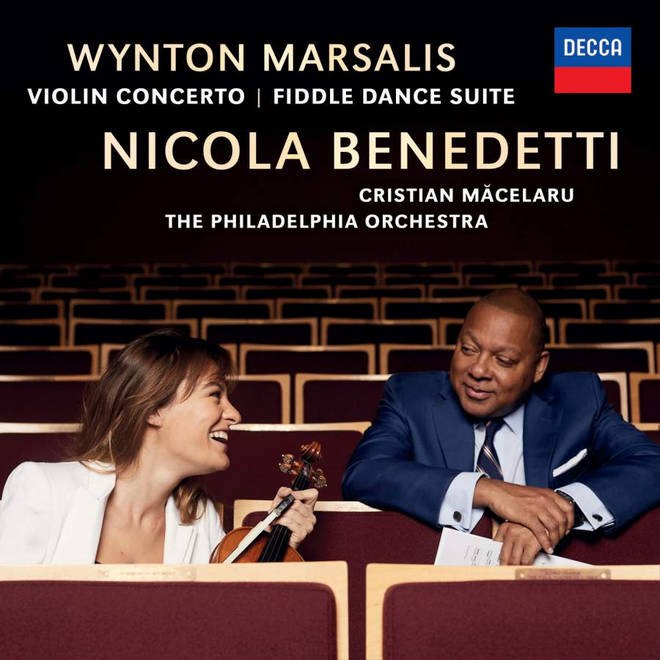 Wynton Marsalis
Violin Concerto & Fiddle Dance Suite
Nicola Benedetti
Decca
As a young man, Marsalis was hailed as the natural successor to Louis Armstrong, such was his command of the trumpet, and the wider authority of his musicianship.
Armstrong has gone down in history as the greatest ever exponent of the trumpet, without ever needing to venture into the classics. Marsalis, like the celebrated jazz clarinettist Benny Goodman, has regularly played classical pieces. And now he turns up as the composer of a lengthy (almost 45-minute) Violin Concerto, and a substantial Fiddle Dance Suite for solo violin (24 minutes).
The Concerto was commissioned by Nicola Benedetti, who with great virtuosity and commitment plays some very difficult stuff in front of an enthusiastic audience in Philadelphia, with the Philadelphia Orchestra. 
The Concerto is a kaleidoscope of Americana, from a rather beautiful opening spiritual, through various marching bands reminiscent of Charles Ives, to a spirited, (as against spiritual) hoe-down ending.
It's a fascinating listen, but I wonder how many times people will want to go through it. 
Perhaps in truth the Fiddle Dance Suite may be more often performed in the future. People who like unaccompanied solo violin music tend to be very committed, and I can well see, as an alternative say to Bach's solo violin music, this one getting a look in.
Once again, Nicola Benedetti is to be congratulated for her adventurous spirit and sterling musicianship. Well worth sampling. 
Historic recording of the week
Beethoven
Missa Solemnis
Arturo Toscanini (recorded live in Carnegie Hall, New York 28.12. 1940) 
Pristine Classics
The thing about recordings is that you can live in the past as well as the present. And unlike the misty eyed reminiscences we all sometimes indulge in of great events in our lives, where not much objective evidence exists to think our recollections are right, with old recordings the evidence is there, and can be listened to. And more often than not it's a great experience.
It's certainly true of this magnificent performance – among the finest ever captured on disc – of Beethoven's Missa Solemnis given live with a distinguished quartet of soloists, and a fine choir, in Carnegie Hall in December 1940, with the man then regarded as the greatest conductor in the world, Arturo Toscanini.
The distinguished critic of the New York Times, Olin Downes, wrote the following day: "The mass was given with a loftiness and grim intensity of purpose". He added, about Toscanini: "He has the qualities of the prophet and seer aflame with his vision, and the clear thinking and firm unshakable hand of a master".
I defy anyone to listen to this radio recording (very well transferred by Andrew Rose), and disagree with any of Downes's assertions.
I would only add that Toscanini's power and intensity in such music could sometimes be delivered insensitively, not assisted by the harsh acoustics of the New York Studio in which he so often worked for his recordings and broadcasts. This is different. The acoustics of Carnegie Hall work well here, and Toscanini never drives too hard.
His fine team of soloists are as inspired as he is, particularly the bass Alexander Kipnis, the young Croatian soprano Zinka Milanov, then possessed of a voice of great beauty, and my own particular favourite, the Swedish tenor Jussi Björling. 
If you don't know the Missa Solemnis, discover it. It is a truly great piece of music. If you do know it, and like it, even more reason to acquire this Pristine recording, which is a classic in every sense of the word.