Royal Opera House is streaming free ballet and opera online during coronavirus outbreak
12 May 2020, 17:38 | Updated: 12 May 2020, 17:41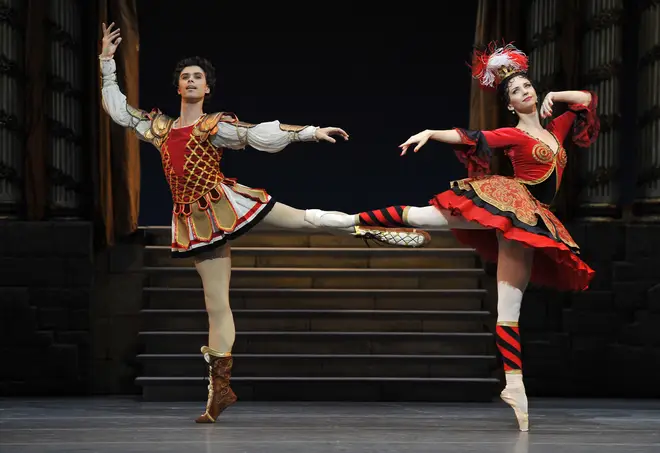 As well as streaming opera and ballet performances, the iconic London venue is offering behind-the-scenes looks behind its closed doors.
The Royal Opera House is streaming a weekly programme of online shows and masterclasses, following the coronavirus outbreak.
It comes as London's famous opera house is just one of the music institutions to be affected by COVID-19, with many of its upcoming productions now forced to be cancelled or postponed.
Live-streamed via Facebook and the #OurHouseToYourHouse playlist on YouTube, virtual performances are including appearances from some of the industry's most talented ballet dancers and opera singers – and they're all completely free.
Click here to view the NHS's latest coronavirus advice >
Read more: The best classical music being streamed online during the coronavirus outbreak >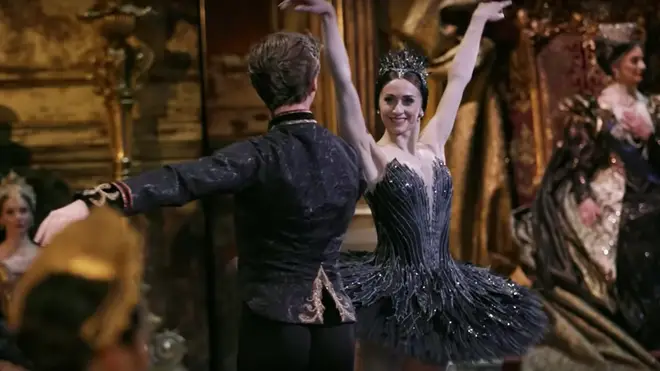 The iconic venue has previously staged some of the classical world's best-loved works – including Tchaikovsky's Swan Lake and Mozart's The Magic Flute.
Now, its online programme sees productions such as Alice's Adventures in Wonderland and Verdi's La Traviata hit people's screens.
In addition to its virtual performances, the Royal Opera House is offering viewers behind-the-scenes looks behind its closed doors.
Read more: 21 classical music-inspired ideas for families in self-isolation >
The Winter's Tale in full from The Royal Ballet #OurHouseToYourHouse #StayAtHome
Live broadcasts commenced on 27 March and are now available on demand, with The Royal Ballet's 2010 production of Prokofiev's Peter and the Wolf the first to be performed online.
Other performances so far have included Handel's opera, Acis and Galatea, on 3 April, Mozart's Così fan tutte on 10 April, and ballets The Metamorphosis and The Winter's Tale on on 17 April and 1 May respectively.
Last weekend, we also saw Richard Eyre's classic production of Verdi's La traviata in full, starring Renée Fleming and Joseph Calleja – who took Instagram audiences behind the scenes at the Royal Opera House before the show.
Next upcoming streams:
1. Anastasia – Friday 15 May at 7pm
Later this week, we're being treated to a YouTube premiere of ballet director Kenneth MacMillan's beautiful new production. The piece is inspired by the true story of Anna Anderson, a woman who believed herself to be Anastasia, the youngest daughter of Tsar Nicholas II and the only survivor from the assasination of the Romanovs in 1918.
2. Cendrillon – Friday 22 May at 7pm
Based on the classic fairytale, Cinderella, Laurent Pelly's production of Massenet's opera stars Joyce DiDonato in the title role, with Alice Coote as Prince Charming and Eglise Guttiérez as Fairy Godmother. The Orchestra of the Royal Opera House is conducted by Bertrand de Billy.
The Magic Flute – Queen of the Night aria (Mozart; Diana Damrau, The Royal Opera)