Clint Mansell introduces this week's Saturday Night at the Movies – pairing his music with scores by Henry Mancini
8 June 2018, 10:37 | Updated: 15 February 2019, 14:23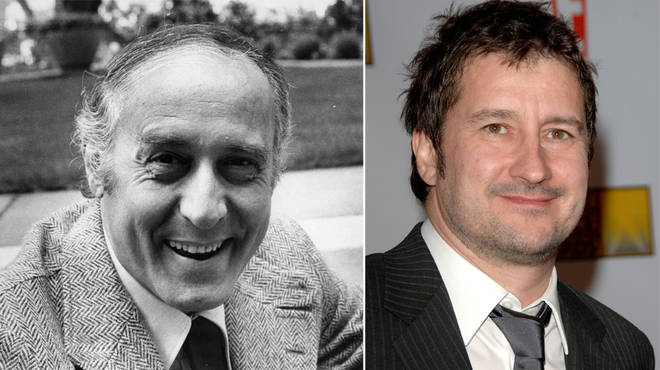 Here's what the composer of 'High Rise', 'Noah, 'Black Swan' and Mass Effect 3 had to say about our special edition of Saturday Night at the Movies dedicated to his music and that of Henry Mancini
This Saturday, 9 June, our presenter Andrew Collins is highlighting the scores of Henry Mancini (who wrote the scores for Breakfast at Tiffany's and The Pink Panther) alongside the music of Clint Mansell.
Andrew got in touch with Clint and asked him what he admired about Mancini's work, and which contemporary film composers had caught his eye. Here's what he had to say:
'"Mansell" in the same sentence as "Mancini"? Seems highly unlikely. By 1975, Mancini had written The Pink Panther, Moon River, Charade, Wait Until Dark. My best written work by 1975 was probably a fake letter to get out of gym.
'My only connection to Mr Mancini in any real terms is that I sing the 'panther pink from head to toe' song from the end of the animated Pink Panther TV show to my cat, Benny, changing the words to 'the one and only truly original Benny cat from head to toe'. Of course, Mancini didn't write this, Doug Goodwin did, but it's as close as I've got to a Mancini story.'
Mansell has written the music for almost all of Darren Aronofsky's films, including Black Swan and High Rise.
He continued:
'I'm sure the Mr Mancini approach to his craft is very different to mine, or to that of other composers, from that of Cartly Paradis (Line Of Duty), or Michael Danna (Life of Pi), or Anne Dudley (American History X, Mamma Mia, Here We Go Again) which is what I love about film music. There are so many different interpretations, different voices, different experiences.
'This is what we want – more voices, different voices, different perspectives. From the classical to the contemporary, electronic, acoustic, ambient: music is as different as we are, but also as universal as we are.'
Join Andrew Collins this Saturday at 5pm for Saturday Night at the Movies