You can now Airbnb a night in a gilded opera box at Palais Garnier in Paris
13 February 2023, 12:59 | Updated: 13 February 2023, 14:40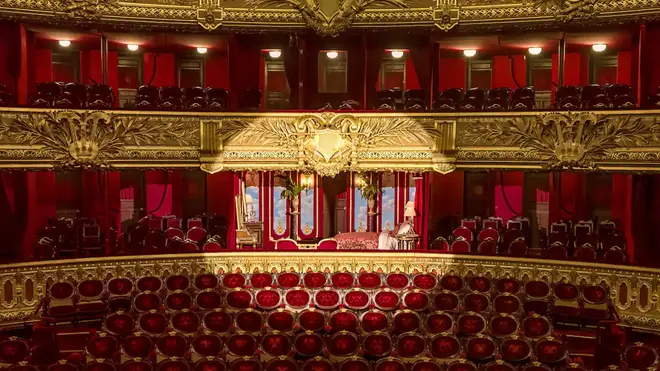 Fancy spending a night tucked up in opera's most opulent theatre? It's now on Airbnb – and the stay will only set you back 37 euros.
For one night only, you could sleep in a lavish gilded box at the Parisian opera house that inspired the musical, The Phantom of the Opera.
This summer, Palais Garnier will debut as the world's most elaborate Airbnb, opening its doors for one night. Two people will be able to sleep in the spectacular Box of Honour, which has been reimagined as a bed chamber complete with gilded furniture and plush red decoration.
Also the largest opera box in the theatre, the grand chamber includes spectacular views looking onto the main stage and ceiling fresco, painted by Marc Chagall.
Advertised by Airbnb in celebration of the musical's 15-country run in 2023, the stay will be 'hosted' by Véronique Leroux, the great-granddaughter of Gaston Leroux, author of the original novel The Phantom of the Opera.
"My great-grandfather's classic story has inspired so many people through the years," Véronique Leroux said in a press release.
Read more: The 10 most romantic opera duets of all time
"This is the perfect time to honour him and welcome 'phans' to the famous setting of his much-loved novel for a once-in-a-lifetime stay."
The two lucky opera lovers will also be treated to a tour of the palace's hidden areas, including the private archives and famous underground lake, which was featured in Leroux's novel.
They will also enjoy a private ballet initiation with an Opéra de Paris dancer, plus an exclusive recital performed by artists of Paris Opera Academy, with champagne and hors d'oeuvres.
Read more: Italy's opera houses hope to save Verdi's historic home – by singing together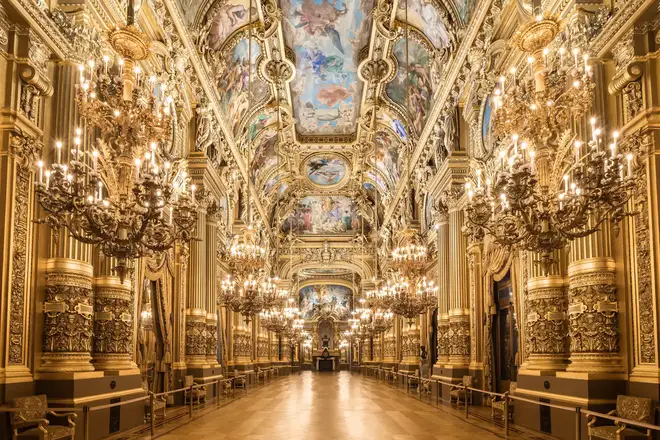 Afterwards, the Airbnb guests will be presented with dinner in the Foyer de la Danse, the private dancing rehearsal room behind the stage used by the dancers, plus a rooftop walk across the Palais Garnier with spectacular views of the French capital.
Paris' famed 19th-century opera house will be open for booking on 1 March, at 5pm GMT (12pm ET), and will only set you back €37 – also the number of the box.
The summer night stay will take place on Sunday 16 July, and the booking will be secured on a first-come-first-served basis.
Veronique, who will host the lucky guests, added: "It's a bit of a fantasy. I think it will be a bit unreal."