Westminster Abbey – everything you need to know about Britain's royal home of coronations
4 May 2023, 22:46 | Updated: 5 May 2023, 11:26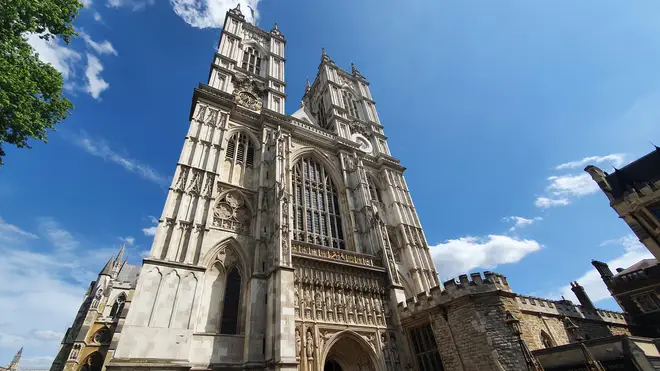 What is Westminster Abbey and how old is it? We're here to tell you all about the beautiful gothic building in London, and all that happens inside.
It's where every coronation has taken place since 1066 and one of the world's most famous and historically interesting buildings.
Almost 1,000 years since Westminster Abbey came to be, it remains a living place for worship, music and pilgrimage.
Situated in Westminster in London, which for hundreds of years has been a place of royal and parliamentary influence, this beautiful abbey is never far from the centre of all things religious, cultural, political, and regal.
Read more: What is the order of service for King Charles' coronation on 6 May?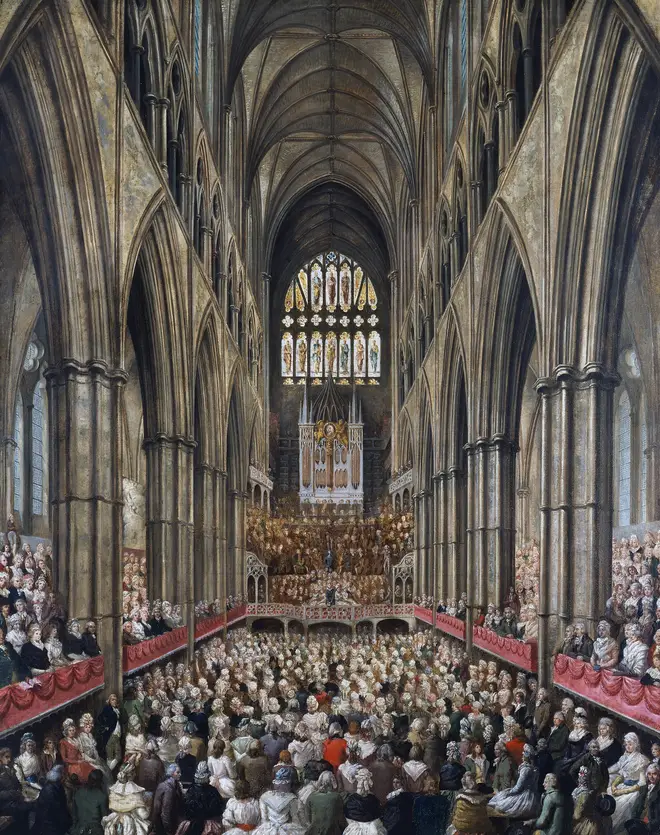 How old is Westminster Abbey?
Important buildings on the site trace back to the 1000s. In the 1040s, Anglo-Saxon English King Edward the Confessor built his royal palace by the banks of the river Thames, near to a small Benedictine monastery.
This church became known as the "west minster" to distinguish it from St Paul's Cathedral, or the east minster, a mile away in the City of London. Its monastery origins gave it the other half of its name.
Edward's abbey stood for two hundred years, until the middle of the 13th century when King Henry III decided to rebuild. Though you can still find traces of the original constructions deep inside and around. The present church as we know it is made in a Gothic style of architecture, with construction beginning in 1245.
Read more: Music at Westminster Abbey – who are the choristers and organists, and what services are there?
The Abbey is imposing and ornate in style, with an intricate vaulted ceiling. The entire building is over 500 feet in length and its nave (the main, long part of a church) stands at 102 feet, making one of the highest in the country.
The transepts to the north and south sides were designed to be unusually long, to help fit in as many guests as possible during coronations and other important events.
Read more: What music will feature at His Majesty the King's coronation at Westminster Abbey?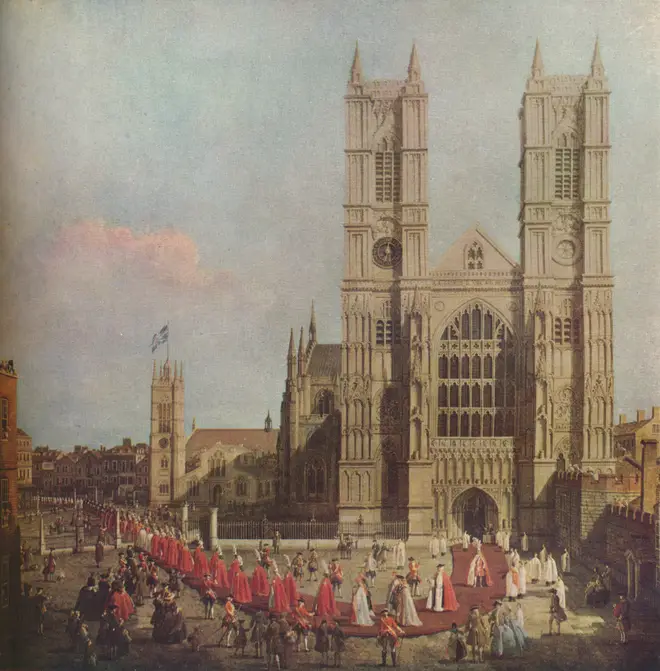 Coronations and weddings at the Abbey
A total of 39 English and British monarchs have crowned here, in a royal history that stretches from 1066 to the present day. Monarchs sit on the Coronation Chair and are anointed by the Archbishop of Canterbury.
Music has always played a key role during coronation services. Handel's 'Zadok the Priest' has been played since George II's coronation in 1727, and Parry's 'I Was Glad' is another work now always associated with these historic events.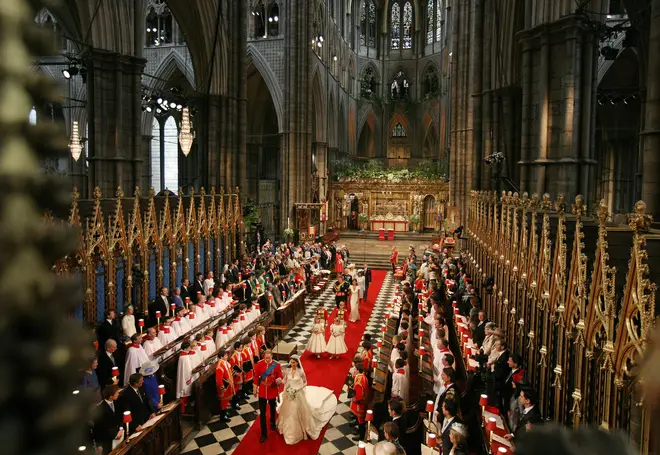 Until relatively recently, royal weddings at the abbey were rare. Henry I and Matilda of Scotland wed there, but that was in 1100. Royals are much more often married in a Chapel Royal or at Windsor Castle.
However, Princess Elizabeth and Lieutenant Philip Mountbatten were married in the abbey in 1947, and most recently, Prince William and Catherine Middleton tied the knot there in 2011.
The Abbey has also been the place of farewell. In 2022, Queen Elizabeth II's funeral was held here, as well as that of Princess Diana in 1997.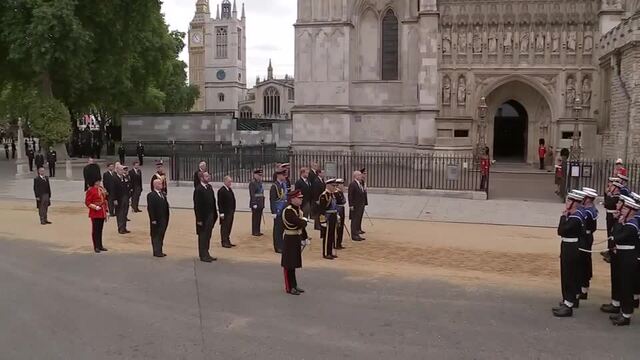 Royal Family follow Queen's coffin to Westminster Abbey
Is Westminster Abbey a cathedral?
Though the building is cathedral-esque in style and stature, Westminster Abbey is not a cathedral but rather what's called a 'Royal Peculiar'.
The Abbey is under the jurisdiction of a Dean and Chapter, subject only to the Sovereign, rather than a bishop, as you would find in a cathedral – hence, its special place in royal life.
The choir and organ
The main organ, situated in the nave of Westminster Abbey was installed for the Coronation of King George VI in 1937, incorporating some of the pipework from older instruments.
It was expanded in the 1980s by Harrison & Harrison, giving us the epic 94-stop, five-manual instrument we hear roaring today.
There's a 700-year-old choral tradition at the Abbey. The current choir is made up of 30 boy trebles and 12 professional adult singers, known as Lay Vicars. The singers are directed by newly-appointed Organist and Master of the Choristers, Andrew Nethsingha.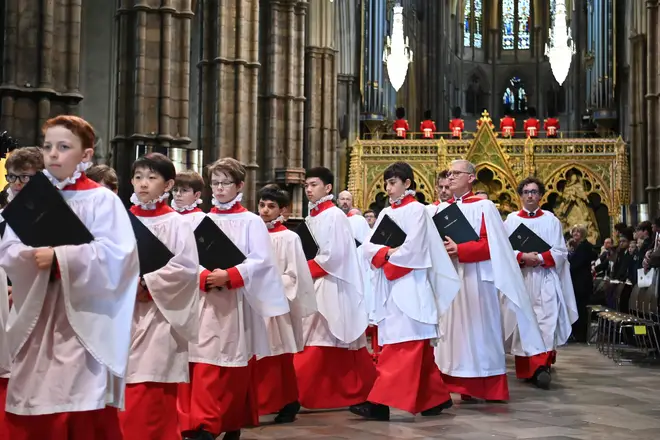 Who is buried at Westminster Abbey?
Edward the Confessor, Anne of Cleves, Sir Isaac Newton, Charles Darwin and Stephen Hawking are among the historical figures buried at the Abbey.
More than 100 poets and writers are buried or have memorials at Poets' Corner. Robert Browning, Geoffrey Chaucer, Charles Dickens, Thomas Hardy, Rudyard Kipling and Laurence Olivier all are at rest in the south transept of Westminster Abbey, which is a place of pilgrimage for lovers of their work.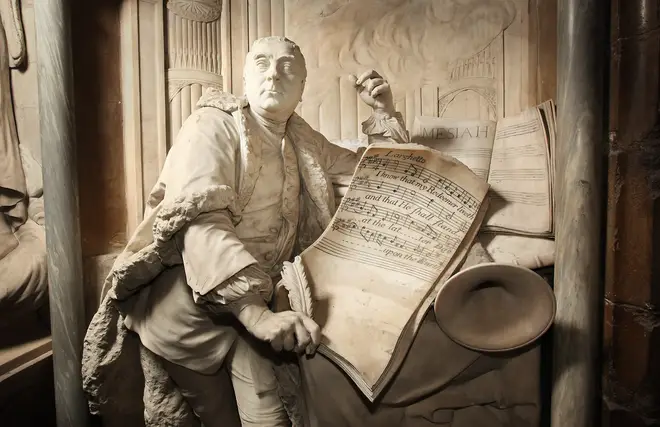 Jane Austen, the Brontë sisters, George Eliot and C. S. Lewis all have memorials there too. George Frideric Handel is also buried at Poets' Corner.
The Unknown Warrior also finds their final resting place in the nave of the Abbey. The unidentified British soldier, killed during WWI represents thousands of individuals who died during the war.
Join us on Classic FM across the coronation weekend for celebratory music, an exclusive from King Charles III, and our Great British Classics countdown.