What are King Charles III's favourite pieces of music?
20 April 2023, 17:31 | Updated: 21 April 2023, 15:58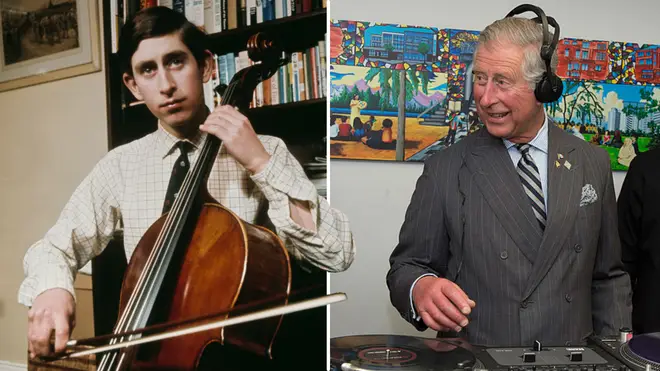 From his childhood playing the cello at school, to a lifetime of royal patronages in the arts, here are some of the pieces of music that have influenced the new King's life.
His Majesty King Charles III has been a prolific, lifelong supporter of the arts, and in particular classical music.
As the Prince of Wales, he was patron or president of over 24 classical music-related organisations, ranging from orchestras and opera houses, to music schools and ballet companies.
But what music, in particular, is King Charles most fond of? Growing up playing the piano, cello, and trumpet, it is clear the head of state had an early love of classical music, but how have his tastes changed over the years?
We dive into the musically minded monarch's list of most beloved pieces ahead of his contemporary composer-packed coronation at Westminster Abbey in May 2023, for which he personally commissioned 12 new pieces.
Read more: What music will feature at the King's coronation at Westminster Abbey?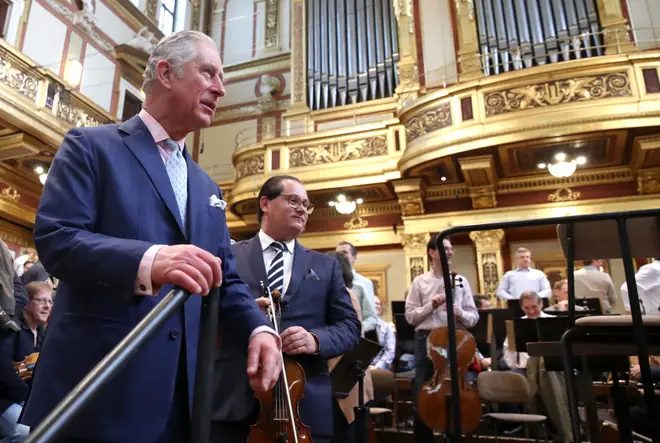 What are King Charles III's favourite pieces of classical music?
In 2020, the then Prince of Wales appeared on Classic FM, presenting a programme of his favourite classical music, featuring work from many of his musical patronages.
"It has been a nightmare to whittle down, what is a very long list," His Royal Highness told Classic FM's Alan Titchmarsh at the time of the broadcast, citing his longtime love of the genre.
"I'm just one of those people who can't live without [classical music], he continued. "I mean, I love listening to it and I love going to live concerts."
Over the course of two programmes, His Majesty presented a mix of contemporary composers and classical masters, including 'The Birds' from the Bridal March of the Birds by Parry (who is said to be the monarch's favourite composer), two symphonic works by Wagner; the prelude from Tristan and Isolde and Siegfried Idyll, and the piano concerto by British composer Nigel Hess, who is writing music for the coronation.
Listen: Classic FM's 'Celebrating the Coronation' playlist on Global Player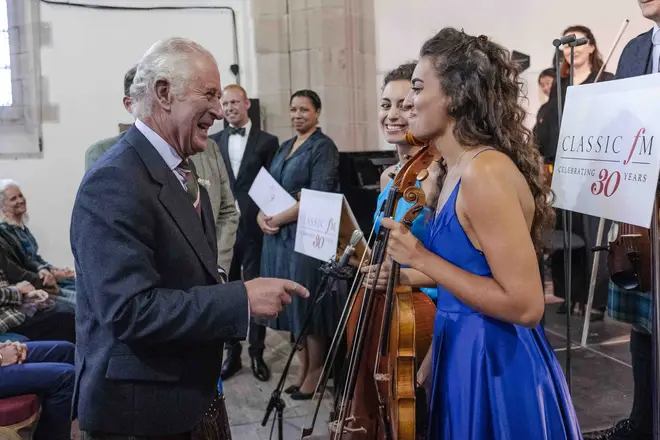 Charles admitted that while the concerts he attends have influenced his musical tastes, it is actually after the performance that he sometimes gets the best recommendations about what to listen to next, from speaking to the musicians.
"I've been incredibly lucky over all these years to meet so many of this country's best musicians and to hear them playing live," the then Prince told his radio listeners in 2020.
"One personal benefit of having this association is that musicians often give the best recommendations. For instance, some years ago, I was given this CD of music by Julius Benedict, whom I confess I'd never heard of before".
The King reportedly became particularly "transfixed by Benedict's second piano concerto," telling the Classic FM listeners that this is a composer he was "very keen to hear more of". Listen to an extract of the Piano Concerto in E flat major below for a window into the type of music which 'transfixes' royalty.
Read more: Sir Andrew Lloyd Webber to write new work for King Charles III, as coronation music announced
Romantic Piano Concerto - Vol. 48
What pieces of music did King Charles III perform when he was younger?
King Charles III learned the piano, trumpet, and cello at various points during his childhood. Although he gave up playing once he reached adulthood, telling Titchmarsh that "there's no room for a cello on a ship" in the Royal Navy, there's no doubt that his early introduction to classical music sparked a lifelong love of the art form.
Between the ages of 13 and 18, the future King attended Gordonstoun, an independent school in Scotland with a large musical offering.
Barry Cooper, Professor of Music University of Manchester also attended the school around the same time as His Royal Highness, and told Classic FM that King Charles III "enjoyed taking part" in both the school orchestra and choir.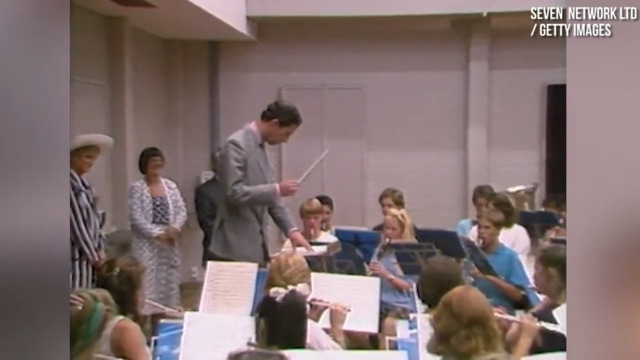 King Charles III tried out cello and conducting on 1988 Australia tour
"Since choir and orchestra were voluntary," Professor Cooper explained, "Anyone learning an orchestral instrument could also join the choir.
"Not many boys did, but it was not unusual. Several boys could play more than one instrument – one of them could play at least half a dozen!"
Read more: 'God Save the King': how the national anthem has changed for a new monarch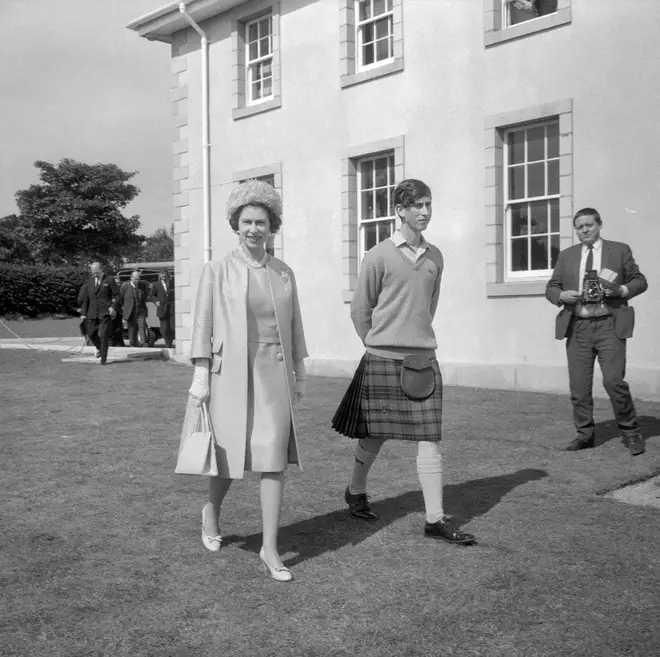 When the young Prince arrived at Gordonstoun in April 1962, within months he had performed his first concert as a treble in the school choir on 14 July, singing none other than Handel's 'Zadok the Priest'.
The great chorus is from the Coronation Anthems that Handel composed for the coronation of King George II in 1727. It has been sung in Handel's setting at every British coronation since, and the Palace has confirmed it will be performed at the coronation of King Charles III on 6 May 2023.
The future King also sang Parry at school, performing 'Blest pair of sirens' while still a treble in December 1962. By the summer of July 1963 however, the royal had moved on to be part of the Bass section.
Whilst perhaps best known as a cellist, during his first few years at the school, King Charles played the trumpet as part of the orchestra. He performed in concerts featuring works such as Dvořák's Slavonic Dance No. 8, Beethoven's 'Larghetto' from Symphony No. 2 in D major, and Offenbach's Orpheus in the Underworld.
Listen to the four-part Classic FM show 'Music for Coronations' with Debbie Wiseman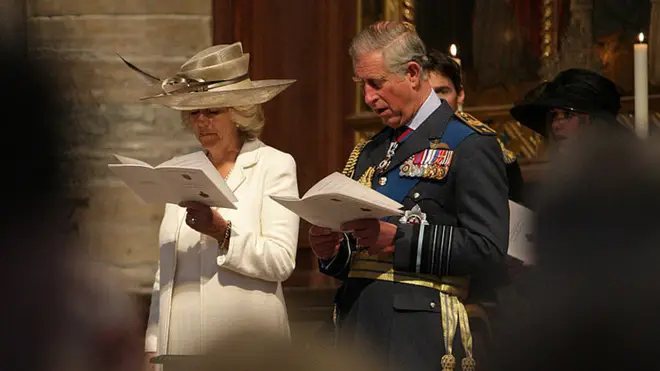 What are King Charles III's favourite hymns?
As well as featuring new music commissions during his upcoming coronation, King Charles III has also commissioned an arrangement of one of his favourite hymns, 'Be Thou My Vision' as an orchestral Triptych by three different composers: Nigel Hess, Roderick Williams, and Shirley J. Thompson.
The old Irish hymn was sung at the King's grandson, Prince George's christening in 2013, and at his late former wife, Lady Diana's 10th-anniversary memorial service in 2007.
At King Charles III's 2005 wedding to his second wife, Queen Consort, Camilla Parker Bowles, the couple chose the three hymns 'Immortal Invisible', 'Love Divine All Loves Excelling' and 'Praise My Soul The King Of Heaven', which Clarence House said at the time were "the Prince's and Mrs Parker Bowles' favourites".
In 2014 when the then Prince and Camilla visited Classic FM, His Royal Highness also shared a story on how he subtly persuaded the Duke and Duchess of Cambridge at their wedding in 2011 to include the famous Parry anthem 'I Was Glad', another sure favourite of the King.