King Charles 'very much wanted a gospel choir' at coronation – hear their incredible performance
7 May 2023, 12:51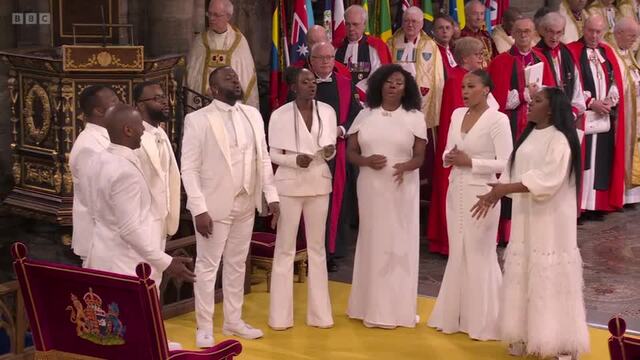 The Ascension Choir sing at King Charles III's coronation
King Charles III's Westminster Abbey ceremony featured a performance by a gospel choir in a British coronation first.
British composer and Classic FM's composer in residence, Debbie Wiseman, is one of 12 composers invited to write music for the coronation of King Charles III at Westminster Abbey.
Speaking exclusively to Classic FM ahead of the occasion, Debbie said she was "completely thrilled and overwhelmed to have been invited to write two new pieces for the coronation of King Charles III".
Read more: What music will feature at His Majesty the King's coronation at Westminster Abbey?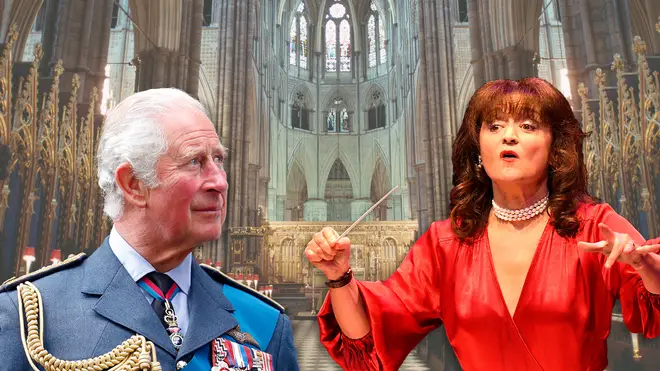 Debbie was originally asked to write a two-part piece for the Westminster Abbey Choir and organist, before receiving a call asking her to revise one part.
"King Charles very much wanted a gospel choir included in the service," Debbie told Classic FM. "So I had to slightly rethink it, rearrange it, [and] it works beautifully for gospel choir, I'm happy to say. It was an absolute thrill to do."
The first of the two pieces, 'Alleluia (O Clap your Hands)', will be performed by the Westminster Abbey Choir and their organist.
The second, 'Alleluia (O Sing Praises) will be performed by the Ascension Choir, whose members have been handpicked for the event.
Read more: What is the order of service for King Charles' coronation on 6 May?
Solo soprano sings King Charles' favourite hymn 'Be Thou my Vision'
Debbie has heard both choirs rehearsing her music ahead of the coronation, including the Westminster Abbey Choir singing in the Abbey itself: "That amazing acoustic, with the incredible organ. It's goosebumps, it really is."
"I've had a rehearsal with [the Ascension Choir] last week and they sound amazing," Debbie said. "There are eight voices in the choir: four girls and four boys, and hearing them perform it so beautifully was an absolute thrill. I can't wait to hear it on the day."
Read more: Andrew Lloyd Webber on King Charles: We need 'someone above government' who values the arts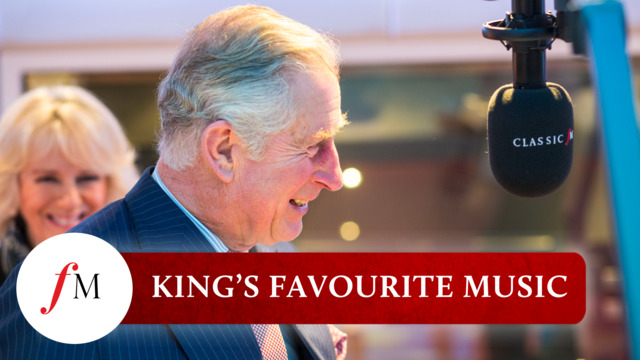 King Charles reveals his favourite classical music in 2020 interview with Classic FM
In her conversation with Classic FM, Debbie highlighted that "the King shaped this whole programme himself, to his own personal taste".
With 12 British composers working across various genres from film and TV to theatres and concert halls, Debbie said, "It's a kind of little snapshot of our UK musical culture in one service."
Read more: King Charles III Coronation: music and radio highlights across the weekend on Classic FM
Of the coronation itself, which is expected to be watched by hundreds of millions of people worldwide, Debbie has said "we're very good at music in this country".
She added: "We have lots of wonderful musicians, composers and performers, who excel across all genres. So it's an amazing showcase for the UK music industry and of what we do in this country musically, and I'm just thrilled to be a part of it."
Join us on Friday 5 May at 7pm for 'The King's Classical Life' featuring His Majesty's favourite music and highlights from his 2020 programme on Classic FM, plus interviews with coronation composers including Debbie Wiseman.