HRH The Prince of Wales' full list of musical patronages
22 May 2020, 13:07 | Updated: 26 April 2021, 15:26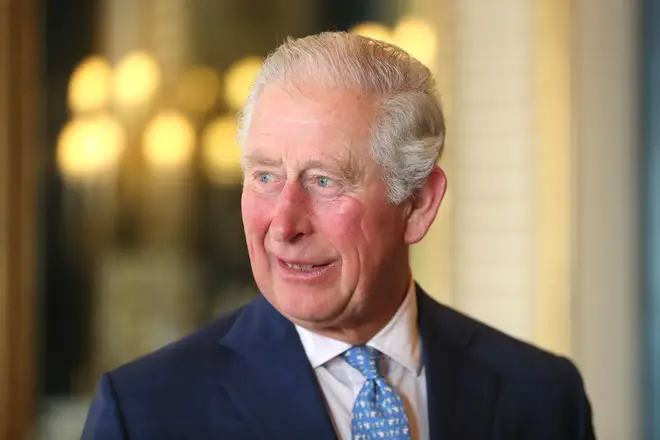 HRH The Prince of Wales is a life-long supporter of classical music and the arts. From the Philharmonia to the Birmingham Royal Ballet, here is a full list of His Royal Highness's extensive musical patronages across the UK.
HRH The Prince of Wales is a patron of many of the UK's great music institutions – from Classic FM's Partner in Music Education, the Associated Boards of the Royal Schools of Music, to the Welsh National Opera.
Next week (Monday 25 and Tuesday 26 May), Classic FM welcomes His Royal Highness for two exclusive broadcasts. During the programmes, we'll hear recordings personally chosen by The Prince in recordings performed by the many orchestras and choirs he's patron to.
On Monday, His Royal Highness will be joined by Alan Titchmarsh in an exclusive interview focussing on his lifelong love of classical music, and the issues facing orchestras in these unprecedented times. The second programme will be presented solely by The Prince of Wales.
Across the two broadcasts, we'll hear a range of beautiful music chosen by The Prince, from Wagner to Bach – with recordings played by His Royal Highness's musical patronages. Find a full list below, alongside HRH The Duchess of Cornwall's three patron orchestras.
Read more: Classic FM welcomes HRH The Prince of Wales for exclusive broadcasts >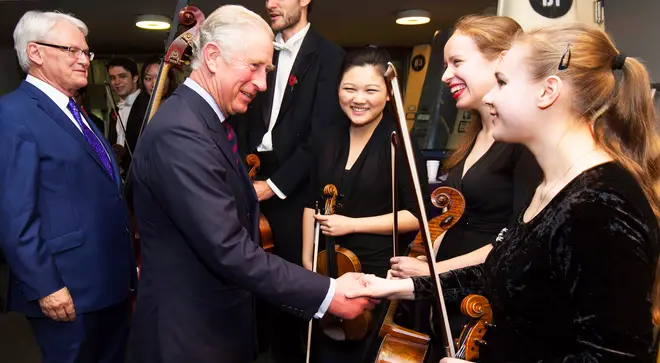 Full list of musical patronages
His Royal Highness | musical patronages
Associated Board of the Royal Schools of Music
Classic FM's Partner in Music Education delivers over 650,000 music exams and assessments every year in 93 countries.
Visit: GB.abrsm.org
Bach Choir
The Bach Choir, founded in 1876, is one of the world's leading choruses and enjoys a presidency from one of today's great choral composers, John Rutter CBE.
Visit: TheBachChoir.org.uk
BBC National Orchestra of Wales
Based in Cardiff, the national symphony orchestra of Wales performs across the UK and internationally.
Visit: bbc.co.uk/bbcnow
Birmingham Royal Ballet
One of the five major ballet companies in the UK, recognised internationally for its excellence.
Visit: brb.org.uk
British Youth Opera
The leading training opera company helps singers, directors, designers and stage managers build careers in opera.
Visit: byo.org.uk
English Chamber Orchestra and Music Society
The most recorded chamber orchestra in the world, the ECO's discography contains 860 recordings of over 1,500 works by more than 400 composers.
Visit: englishchamberorchestra.co.uk
Live Music Now
A UK-wide initiative created by the legendary Yehudi Menuhin and Ian Stoutzker in 1977, to bring the joy of live music to thousands across the UK.
Visit: livemusicnow.org.uk
Live Music Now, Scotland
A UK-wide initiative created by the legendary Yehudi Menuhin and Ian Stoutzker in 1977, to bring the joy of live music to thousands across Scotland and beyond.
Visit: livemusicnow.org.uk/scotland
Mariinsky Theatre Trust
An arts support organisation, created in 1993 by Valery Gergiev as a project to give UK audiences the opportunity to discover, understand and enjoy Russian culture.
Visit: mariinskytrust.org.uk
Monteverdi Choir and Orchestra
The three Monteverdi ensembles – the Monteverdi Choir, English Baroque Soloists and Orchestre Révolutionnaire et Romantique – are leading players on the international music scene.
Visit: monteverdi.co.uk
Music in Country Churches and the Llangollen International Musical Eisteddfod
Every July in Llangollen, North Wales, over 5,000 singers, dancers and instrumentalists from around 50 countries perform to audiences of more than 50,000.
Visit: international-eisteddfod.co.uk
Philharmonia Orchestra and Chorus
A world-class symphony chorus and orchestra, typically giving more than 160 concerts a year.
Visit: philharmoniachorus.co.uk
Purcell School
A co-educational boarding and day school for young musicians aged 10 to 18, and Britain's oldest specialist music school.
Visit: purcell-school.org
Royal College of Music
A world-leading music conservatoire, opened by royal charter in 1883. The RCM has trained some of the most important figures in classical music including composers Holst, Vaughan Williams and Britten.
Visit: rcm.ac.uk
Royal Conservatoire of Scotland
A world-leading conservatoire of music, drama, dance, production and film located in Glasgow, Scotland.
Visit: rcs.ac.uk
Royal Opera House Orchestra and Chorus
The great orchestra and chorus is the backbone of Covent Garden's world-renowned Royal Opera and its diverse repertory.
Visit: roh.org.uk
Royal Welsh College of Music and Drama
A prominent UK conservatoire specialising in practical and performance-based training in music and drama.
Visit: rwcmd.ac.uk
Scottish Ballet
The national ballet company of Scotland, and one of the UK's five leading ballet companies.
Visit: scottishballet.co.uk
Scottish Chamber Orchestra
An internationally celebrated chamber orchestra, made up of a unique collection of talented musicians who attract audiences of all ages.
Visit: sco.org.uk
Three Choirs Festival Association
The longest running non-competitive classical music festival in the world, rotating between the beautiful English cathedral cities of Hereford, Gloucester and Worcester.
Visit: 3choirs.org
Welsh National Opera
A leading opera company with a 70-year history, the WNO sits at the heart of music-making in Wales.
Visit: wno.org.uk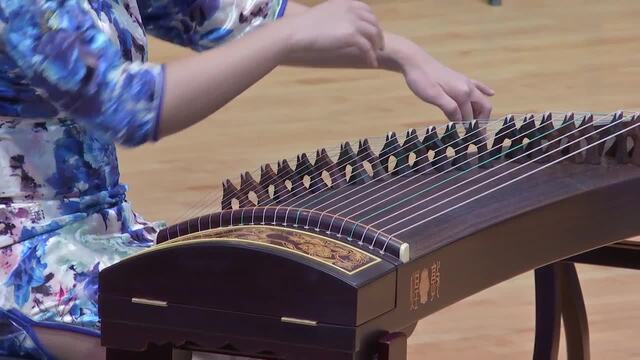 HRH The Prince of Wales listens to a rare Chinese guzheng at the Royal College of Music
Her Royal Highness | musical patronages
London Chamber Orchestra
The longest established professional chamber orchestra in the United Kingdom, founded by Anthony Bernard in 1921.
Visit: lco.co.uk
National Youth Orchestra
Classic FM's Orchestra of Teenagers, made up of more than 160 musicians aged between 13 and 19, are a diverse group of young players bound together by their love of music.
Visit: nyo.org.uk
New Queen's Hall Orchestra
Founded in 1895 as the Queen's Hall Orchestra to inaugurate the Promenade Concerts, the NQHO has always had a high reputation for giving many first performances.
Visit: Facebook
A Royal Appointment was broadcast on Monday 25 and Tuesday 26 May 2020 on Classic FM.