The best classical meditation music for mindfulness and yoga
11 May 2022, 15:58 | Updated: 17 May 2022, 14:13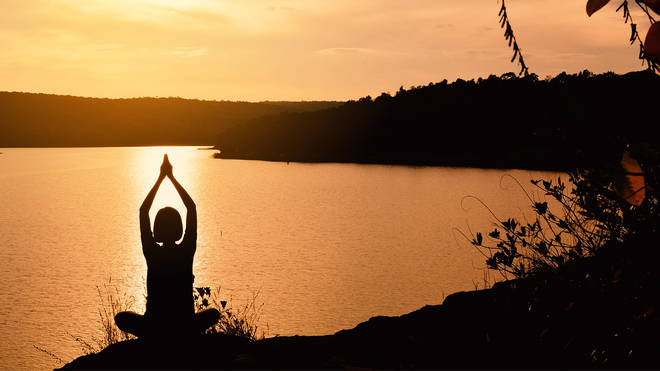 We've put together the most relaxing, calming playlist of music designed to de-stress and help you unwind.
Classical music can be the perfect accompaniment to meditation, mindfulness and yoga. Since the beginning of history, humans have used music as an aid to meditation, prayer and yoga: from Gregorian chants written 500 years ago to Arvo Pärt's haunting minimalist music written just a few years ago.
Classical music in particular has been found to be profoundly relaxing. So we've put together a list of the very best music for meditation.
There's something from almost every era of music, because no matter what changes in music, people always need moments of stillness. We hope you find something that works for you.
Listen on Global Player: Inner Harmony with Dr Alex George, our live playlist dedicated to the benefits of classical music
Arvo Pärt: Spiegel im Spiegel

The Estonian composer's most popular piece is deeply calming. Its title translates as 'Mirror in the Mirror', making it most appropriate for a moment of reflection.

Read more: The most relaxing pieces of classical music

Alexis Ffrench – Radiate

Alexis' unique style taps is sure to help you relax, with his mesmerisingly simple piano melodies.

Jan Sandström: Det är en ros utsprungen

Sandström is known for his wild Motorbike Concerto for trombone, but this piece is altogether more ethereal, literally stretching out a work by 16th-century German composer Praetorius into something celestial.

Max Richter: Dream 3 (in the midst of my life)

Taken from Richter's Sleep an eight hour long work, designed to accompany an entire night's rest. If you can stay awake you'll find it can equally bring deep serenity.

Debussy: Clair de Lune

The title to this beautiful, lilting piano piece translates as 'moonlight'. Debussy was inspired by a poem by Paul Verlaine, which begins, "Your soul is a chosen landscape..." That's worth meditating upon.

John Tavener: The Last Sleep of the Virgin

Tavener gave instructions to the performers of this piece to play very, very quietly "at the threshold of audibility." Let those handbells resonate deep within your soul.

Morten Lauridsen: O Magnum Mysterium

A Christmas song telling the story of Christ's birth, Lauridsen's 1994 choral masterpiece is a work of profound sensitivity and spirituality.

Erik Satie: Gnossiennes

Enjoy this complete album of piano music by Erik Satie, the perfect way to relax for a longer meditation session.

Thomas Newman: Any Other Name

Piano and atmospheric electronics combine to make this enervating piece from Newman's soundtrack to American Beauty a favourite among Classic FM listeners.

Charles Villiers Stanford: The Bluebird

Stanford's setting of Mary Coleridge's poem is a miniature gem: the soaring soprano line lifts you into a transcendent realm.

Erik Satie: Gymnopédie No.1

For a brief few moments of mindfulness, try Satie's alternating progression of two major seventh chords – G and D. Sweet, melancholic and just the tonic.

Eric Whitacre: Lux Aurumque

Eric Whitacre's touching piece is based on a short Christmas poem which reads, "Light, warm and heavy as pure gold, and the angels sing softly to the new born baby." Simply sublime.

Philip Glass: Satyagraha, 'Evening Song'

Concluding where we began, in the world of minimalism, Philip Glass's haunting climax to his opera about Gandhi is pure musical mesmerism.