Album reviews and new releases: Light Music masterpieces and Martha Argerich at 75
3 June 2016, 19:39 | Updated: 6 January 2017, 14:45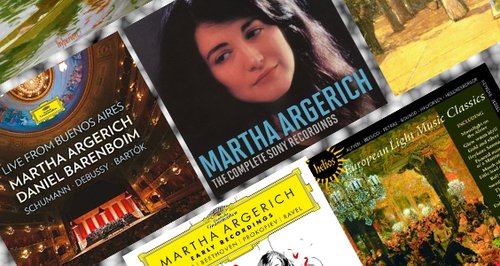 Throughout the week Classic FM's presenters bring you the best new recordings, including world exclusives and premiere broadcasts of latest releases.
AV2362
AV2362
AV2362

Join John Suchet after 10am each weekday morning to hear a track from the Album of the Week.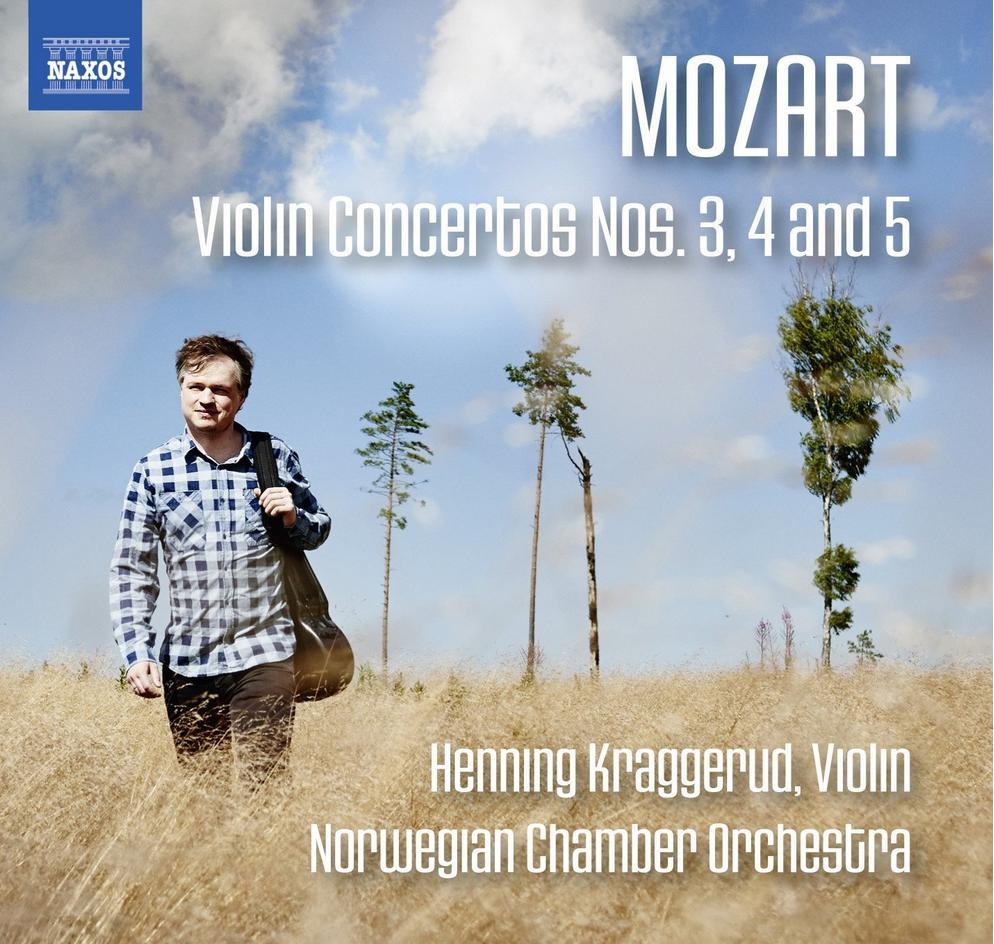 Mozart: Violin Concertos Nos. 3,4 & 5
Henning Kraggerud/Norwegian Chamber Orchestra
Norwegian Henning Kraggerud has made many recordings on the Naxos label, and here he turns his attention to Mozart's sublime, unconventional Violin Concertos, each of them filled with melody, wit and charm. Kraggerud serves up all of the necessary vivacity and fizz in the outside movements while sustaining the soaring tunes of their slow centres. Throughout the Norwegian Chamber Orchestra provide solid and sympathetic support. The CD is part of a larger project, involving free online Masterclasses (see below) and a forthcoming live DVD.
Download from iTunes >
Buy from Amazon >

After 6pm each weekday evening, John Brunning showcases a track from his Drive Discovery, a fantastic new release.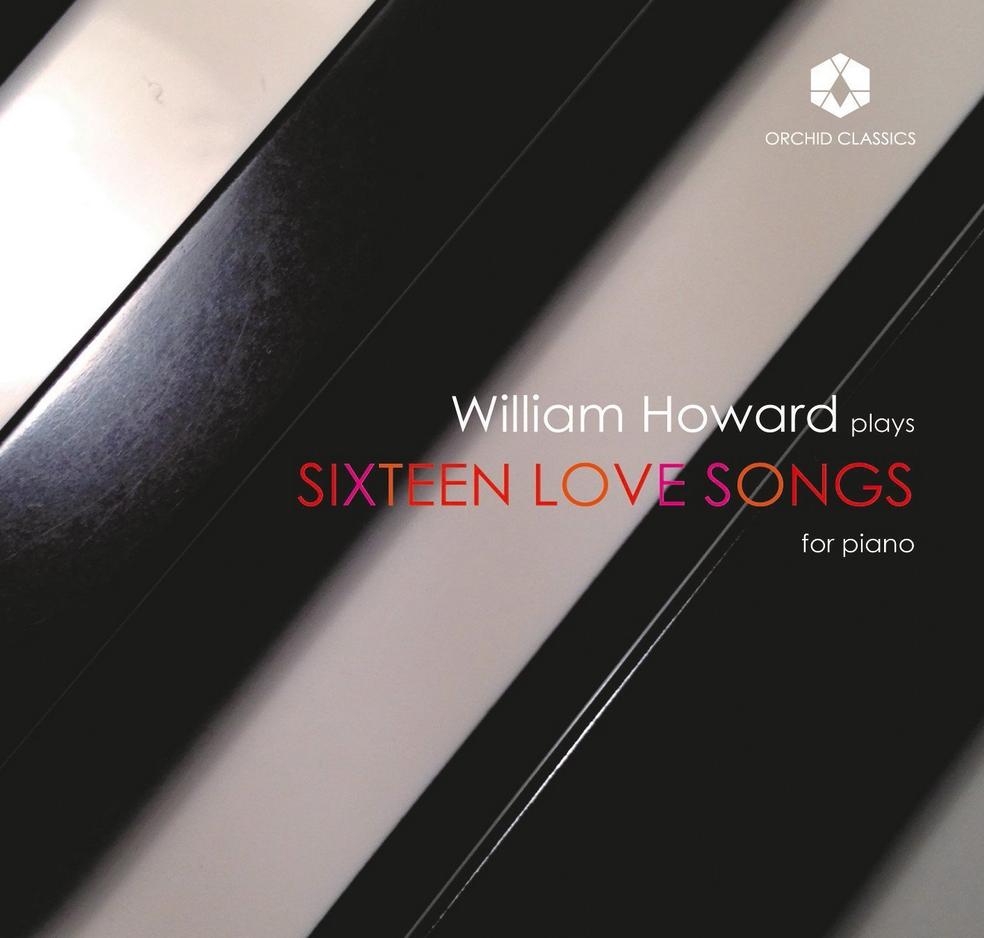 William Howard: Sixteen Love Songs
William Howard
Orchid Classics ORC100056
The new album from pianist William Howard is a collection of 19th and 20th century songs without words, all expressions of love of some kind and so share common ground with a huge body of folk and pop music. The 16 songs here are all beautifully constructed and beautifully played. Some of them have become well known through film scores or TV adverts, or even become popular songs in an adapted form. The repertoire includes four Liszt song arrangements and original piano works by Dvořák, Suk, Fauré, Granados and others. Howard plays them exquisitely. To complement to the project, he's also launched a composition competition to find contemporary responses to the timeless and universal genre of the love song in the form of short piano pieces. So that's something to look forward to.

Download from iTunes >
Buy from Amazon >
AV2362
AV2362
AV2362

Critic's Choice
British Light Music Classics
The New London Orchestra/Ronald Corp
Hyperion CDS44261/4

American Light Music Classics
Hyperion Light Music Classics CDA67067

European Light Music Classics
Helios CDH55477



This Saturday at 9pm, I began a new series on Classic FM – David Mellor's Light Music Masters – featuring, over six weeks, one performer, Arthur Fielder and the Boston Pops, and then key light music composers from Eric Coates next week, through Leroy Anderson, Elgar, the Strauss Family, and other British masters like Ronald Binge, who is becoming increasingly popular on this station, and the still neglected Albert Ketelbey. For that final show, all the recordings featured will be drawn from the Hyperion Light Music series set down by the estimable Ronald Corp and his New London Orchestra between 1995 and 2002. So successful was this British series, that volumes on American and European Light Music soon followed. All these albums are treasured parts of my collection, often played, and always enjoyed. So if you want to know more about light music, and love beautiful tunes, invariably brilliantly orchestrated, these albums will give you years of listening pleasure.

For decades, Light Music was under a bit of a cloud, dismissed as facile and trivial. Of course, it's nothing of the kind. Men like Coates and Binge on this side of the pond, and Anderson in American, were master confectioners, producing exceptionally well fashioned delicacies, that were not to be derided, because they last, for the most past, only a few minutes. And then there's Elgar, who, I will demonstrate in three weeks time, wrote Light Music for almost his entire life from aged 10, until a few months before he died, more than 60 years later. And Elgar loved the music of Coates, admiring his craftsmanship. And if you buy one or two of these albums, so, I swear will you.

Buy British Light Music Classics from Amazon >
Download Vol.1 from iTunes >
Download Vol.2 from iTunes >
Download Vol.3 from iTunes >
Download Vol.4 from iTunes >

Buy American Light Music Classics from Amazon >
Download from iTunes >

Buy European Light Music Classics from Amazon >
Download from iTunes >
MARTHA ARGERICH 75th BIRTHDAY
Sunday 5 June

Early Recordings
Martha Argerich
Deutsche Grammophon 4795978

The Complete Sony Classical Recordings
Martha Argerich
Sony 88985320352
Live from Buenos Aires
Martha Argerich & Daniel Barenboim
DG 4795563


Martha Argerich – an exceptional pianist – has had health and confidence issues all of her career, but this hasn't prevented her emerging as one of the finest pianists of the last 50 years, as revered by other practitioners, as she is admired by the public. And these three, 75th birthday albums prove why she has enjoyed such enduring success. The DG double album of early recordings features radio tapes mainly from 1960, but when she was still only in her late teens. With sonatas by Mozart and Beethoven, and some hard to bring off 20th century music by Ravel (his Gaspard de la Nuit), and Prokofiev (Sonatas 3 and 7, and the Toccata), these recordings show what a mature artist she was even when young, while the virtuosity in the 20th century pieces is mind blowing.
Argerich has recorded for most of her career with DG, and latterly EMI (Warners) for her Lugano chamber music series. But Sony made five albums with her, mainly in the 1980s, and these now reappear in a handily priced box that's well worth having. Amongst other delights are the Franck Violin Sonata, in its original form (with a somewhat wiry sounding Ivry Gitlis), and transcribed for flute, (featuring the irrepressible James Galway). My favourite here is the album with two concerto recordings – Beethoven's 2nd and Haydn's 11th – recorded with the London Sinfonietta in 1983, and featuring Argerich also directing the orchestra, the only occasion on disc she has done so. I will be featuring the first movement of the Beethoven, and the finale of the Haydn, as part of a birthday tribute on my Sunday show in a fortnight.

Argerich, of course, is still out there. Her piano duo recording with Daniel Barenboim, from a triumphant concert last July in their joint home town of Buenos Aires, sounds excellent on a brand new DG issue. I especially enjoyed Schumann's off-puttingly entitled Six Studies in Canon Form, which actually contains some delightful music, arranged for piano duo by Debussy, would you believe?

Buy Early Recordings from Amazon >
Download from iTunes >

Buy The Complete Sony Classical Recordings from Amazon >
Download from iTunes >

Buy Live from Buenos Aires from Amazon >
Download from iTunes >
David Mellor is Opera and Classical Critic of the Mail on Sunday and presenter of his own show on Classic FM, Sundays 7pm.