Marin Alsop quits at Baltimore amid financial troubles for the great US orchestra
27 February 2020, 13:28 | Updated: 27 February 2020, 14:10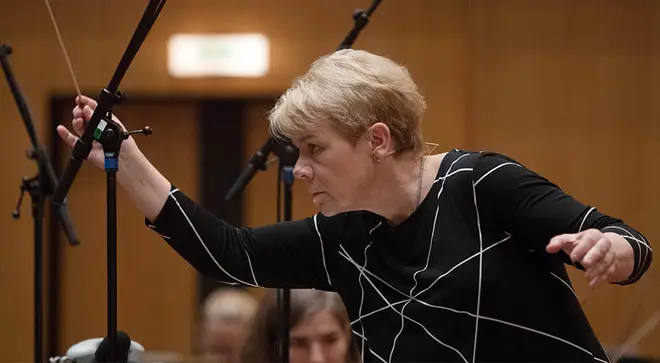 Alsop, still the only woman to have led a major American orchestra, quits the Baltimore Symphony Orchestra after 14 years.
Marin Alsop is stepping down as music director of the Baltimore Symphony Orchestra (BSO) marking the end of her 14-year tenure, the orchestra announced on Wednesday.
Alsop, 63, was the first woman to lead a major American orchestra when she was appointed music director in September 2007 – and she still is today.
When her tenure ends on 31 August 2021, Alsop will become music director laureate of the Baltimore Symphony, leading three concert weeks a year during 2025-2026 season.
She will also stay involved in OrchKids, a programme founded by Alsop to teach local underprivileged children classical music, and based on Venezuela's El Sistema program.
Since news of Alsop's departure, the future of the major Maryland cultural hub – which has been wrestling with longstanding financial troubles – has been called into question. Last summer, all concert programming was abruptly cancelled as part of an effort to address $16 million in losses over the past decade.
Read more: Yuja Wang issues emotional reply after critics shame her appearance >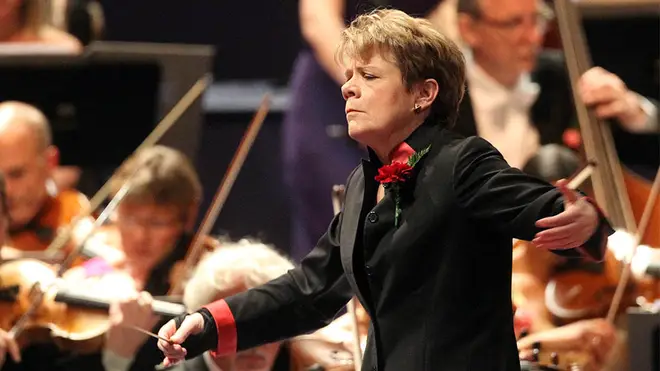 In a statement, the conductor said she is "proud" to have served the Baltimore Symphony, which she describes as "one of the world's great orchestras".
"I am looking forward to leading these outstanding musicians as music director in the upcoming season and continuing our involvement in my new position as music director laureate," she added.
Read more: Conductor stops Verdi opera twice over mobile phone 'miscreants' >
The Baltimore Symphony, which attracts an annual audience of around 350,000, performs at the Joseph Meyerhoff Symphony Hall in Baltimore and the Music Center at Strathmore in North Bethesda.
Alsop is the second-longest-tenured conductor in the orchestra's history. Orchestra officials, quoted by the Washington Post, have said "her creativity and leadership expanded its reach in the city and internationally".
During her tenure, Alsop became the first conductor to receive a MacArthur Fellowship (also known as a "genius" grant). Last year, she was given the Crystal Award at the World Economic Forum in Davos, Switzerland. She was elected a Fellow of the American Academy of Arts and Science in 2008, and was appointed Director of Graduate Conducting at the Peabody Institute of the Johns Hopkins University in 2015.
Read more: Vote in the 2020 Classic FM Hall of Fame! >
Two years ago, Alsop also led the Baltimore Symphony on its first international tour in 13 years.
"That tour included the Baltimore Symphony's debut performances at the Royal Albert Hall in London and at the Edinburgh International Festival," said Peter Kjome, the BSO's president and chief executive. "Artistic excellence has been elevated during her tenure. We consistently hear from people who have not heard the BSO that they expected it to be a great orchestra but that our musicians under Marin are exceeding their expectations."
Born in New York, Alsop wanted to be a conductor from the age of nine and studied under Leonard Bernstein. Before her appointment to the Baltimore Symphony, she was principal conductor of Classic FM's Orchestra in the South of England, Bournemouth Symphony Orchestra, from 2002 to 2008.
When she was announced as Baltimore Symphony's first female music director, there was some initial resistance from players who felt they had not been properly consulted in the search process. They met shortly after, and apparently smoothed over some of their differences.
In a Guardian interview, Alsop has called the classical music world a "microcosm of our greater society, and a very conservative one at that", saying the lack of female conductors was a "reflection of the broader world".
Read more: Plácido Domingo apologises for harassment, wants 'positive change' for women >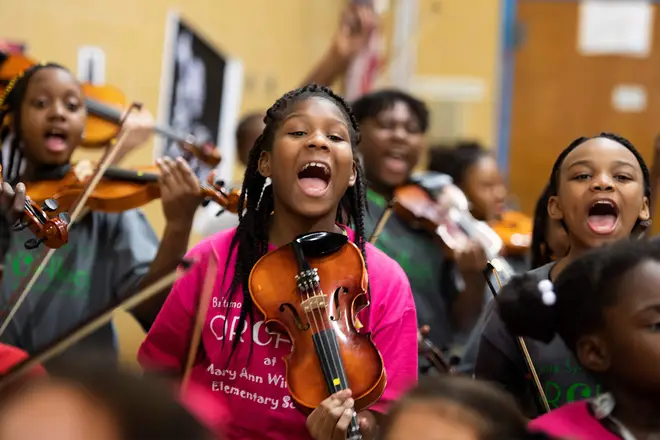 The hunt for Alsop's successor is now on, as the orchestra looks to form a search committee. The maestro's tenure will be celebrated next season, 2020-2021.
Kjome says the orchestra's financial struggles did not influence Alsop's decision to step down.
"The fact that she will continue to conduct the BSO three weeks each year for the five years says a lot about the relationship between Marin and the BSO," he said.
Alsop remains music director of the Sāo Paulo State Symphony Orchestra and artistic director of the Vienna Radio Symphony Orchestra, after becoming their first female artistic director in 2018.