Plácido Domingo apologises for harassment, wants to lead 'positive change' for women in opera
27 February 2020, 15:38 | Updated: 27 February 2020, 15:41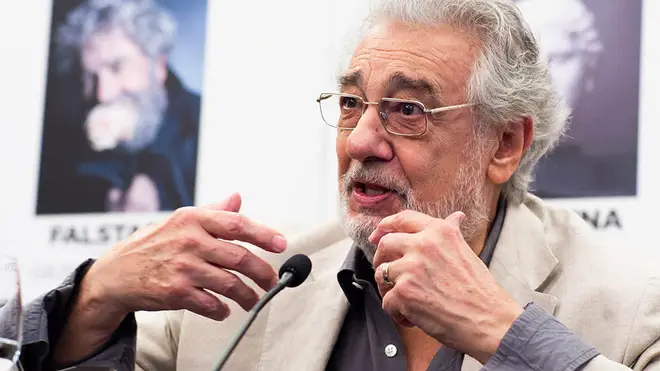 After multiple sexual harassment allegations, the Spanish tenor apologises for the "hurt he has caused", and "encourages others to follow" in his example.
Plácido Domingo says he accepts "full responsibility" for the "pain" he caused to the numerous women who accused the opera star of sexual harassment.
In a statement given to the Associated Press, Domingo praises those who made harassment allegations against him in August and September 2019, saying: "I respect that these women finally felt comfortable enough to speak out".
"I understand now that some of those women might be afraid to express themselves honestly because they worried that their careers would be affected," he added.
Domingo also says he is now "committed" to help make a "positive" change for women in the opera industry so "no one has to go through the same".
His apology comes as an investigation into the Spanish tenor, led by the US Union representing opera performers and reported by the Associated Press, finds "a clear pattern of sexual misconduct" and "abuse of power" by the opera star.
Read more: Domingo says it wasn't sexual harassment, but 'gallant gestures' >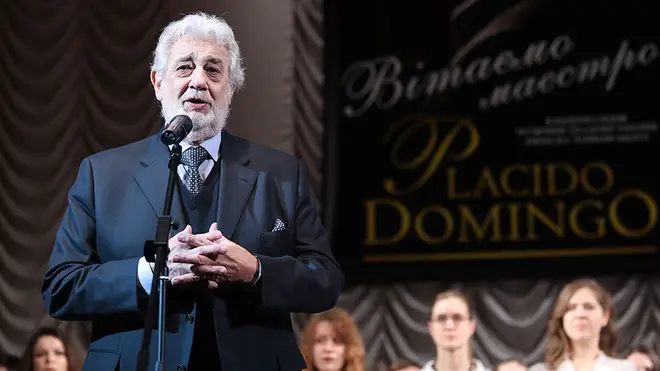 The investigation found accounts from 27 people, who claimed they were sexually harassed or witnessed inappropriate behaviour by the opera star when he held senior roles at Washington National Opera or Los Angeles Opera, showed "a clear pattern of sexual misconduct and abuse of power by Domingo spanning at least two decades".
After "taking some time during the last months" to look at the accusations, the Spanish opera singer says that he has "grown up with this experience".
"It is my fervent wish that the result will be a safer place to work for all in the opera industry, and I hope that my example moving forward will encourage others to follow," he added.
Read more: Plácido Domingo responds to sexual harassment claims after nine women come forward >
Domingo initially denied the AP-reported claims, labelling them "deeply troubling, and as presented, inaccurate".
"I believed that all of my interactions and relationships were always welcomed and consensual," Domingo said on the day the first allegations were released.
Several opera houses and concert halls have since cancelled appearances with the opera singer – with a few exceptions, including Israeli Opera who will host Domingo in Tel Aviv later this year despite objections from sexual abuse activists.
*
UPDATE:
On Thursday 27 February, after Spain's Culture Ministry announced plans to cancel upcoming European engagements of Domingo's, the opera singer spoke out again and said he wanted to "correct the false impression" his statement had created.
"My apology was sincere and wholehearted," he said. "But I know what I haven't done, and I will deny it again."
Domingo is scheduled to perform this year at venues including London's Royal Opera House and the Bolshoi in Moscow.