Who is Marin Alsop? The trailblazing American conductor, music director and mentor
8 September 2023, 17:22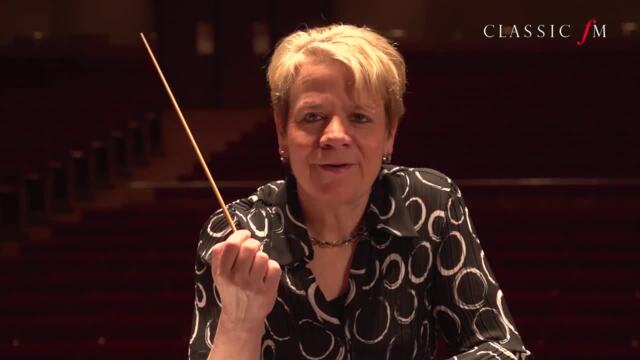 Marin Alsop masterclasses: what is conducting?
One of the world's top conductors, Marin Alsop was also the first woman to be made music director of a major US orchestra. Learn more about her impressive career and list of achievements below...
Marin Alsop is one of the 21st century's greatest conductors, with a long list of accomplishments both on and off the podium to back up this worthy title.
In 2007 Alsop became the first woman conductor to be made the music director of a major American orchestra. She led the Baltimore Symphony Orchestra for 14 years – notably, 11 years longer than the length of her original contract.
Since this first appointment, she has held several music director positions and accompanied her conductor roles with a host of masterclasses, fellowships and other programmes giving back to the next generation of musicians.
But where did it all start for her? How did Alsop become the beloved and renowned conductor she is today? Read on to learn the origins of her celebrated career and about the moment she knew she belonged on the podium.
Read more: Marin Alsop reveals 10 things in a conductor's brain during a symphony concert
Marin Alsop reveals 10 things in a conductor's brain during a symphony concert
Which orchestras does Marin Alsop conduct?
In 2007, Marin Alsop became Music Director of the Baltimore Symphony, the first woman to hold this position at a major American orchestra. Alsop remained at the orchestra until 2021 when she stepped down.
Five years into her tenure at Baltimore, Alsop became the Appointed Principal Conductor of the São Paulo Symphony Orchestra, the ensemble's first female principal conductor. She stepped down from the role in 2019 and was given the title of Conductor of Honor.
In 2019, Alsop became the Chief Conductor of the Vienna Radio Symphony Orchestra, an ensemble where she is again, the first female conductor to hold the post.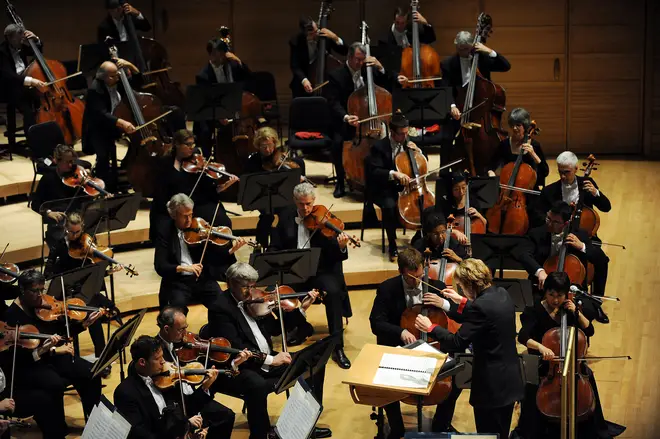 Since 2020, Alsop has been the Chief Conductor and Curator of the Ravinia Festival, the summer home of the Chicago Symphony Orchestra.
In 2023, Alsop was appointed Principal Guest Conductor of London's Philharmonia Orchestra. Having previously worked with the orchestra and developed a rapport, the conductor said at the time of the appointment, "[This is a] fantastic opportunity to deepen my relationship with these wonderful musicians and audiences. My work in London has been some of the most rewarding of my career."
Alsop also began her tenure as Artistic Director and Chief Conductor of the Polish National Radio Symphony Orchestra in the 2023-2024 season.
Alongside her contracted positions, Alsop is often invited to conduct a range of orchestras around the world, performing in major venues. In 2024, Alsop makes her debut at the Metropolitan Opera in New York, her home city.
Read more: 10 women who changed the classical music world forever
THE CONDUCTOR. Official Trailer.
What is Marin Alsop known for?
While at the Baltimore Symphony Orchestra, Alsop established OrchKids, an award-winning socially-minded music program which Alsop started just one year into her tenure at the ensemble.
Founded in 2008, as a project focusing on just 30 pupils of primary school age, OrchKids now works with over 2,000 children year-round in Baltimore City neighbourhoods.
As well as OrchKids, Alsop also offers masterclasses across the world to the next generation of conductors. Acknowledging her position as both a high-profile conductor and a woman in the music industry, her masterclasses often focus on young women hoping to make it on the podium.
In 2003, Alsop founded the Taki Alsop Conducting Fellowship, a two-year award which mentors, supports, and promotes women conductors.
Read more: Nathalie Stutzmann named second ever female conductor of major American orchestra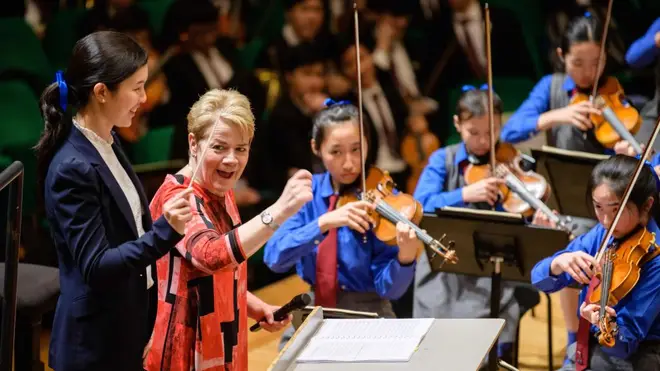 Alongside her off-the-podium projects, Alsop incorporates this work into her full-time roles. In 2022 she created 'Breaking Barriers', an annual festival at Alsop's Ravinia summer festival which celebrates women composers, conductors and artists.
Alsop may also be familiar to some as a critic of the Oscar-winning film, Tár. Released in 2022, the film starring Cate Blanchett focused on the life of a fictional abusive woman conductor, Lydia Tár. Alsop made headlines after raising concerns about the similarity of her life story with the characters.
"So many superficial aspects of Tár seemed to align with my own personal life," Alsop told The Times. "But once I saw it I was no longer concerned, I was offended.
"To have an opportunity to portray a woman in that role and to make her an abuser – for me that was heartbreaking."
Read more: 'I didn't base the character of Lydia Tár on anyone' – Cate Blanchett in conversation with Classic FM
Samuel Barber: Essay for Orchestra Nr. 2 op. 17 | Marin Alsop | NDR Elbphilharmonie Orchester
Where is Marin Alsop from?
Alsop was born on 16 October 1956 in New York City. She spent the first five years of her life living in Manhattan before her parents moved out to West Chester, where they commuted to their work in central New York City.
Her father, Keith Lamar, was the concertmaster of the New York City Ballet and her mother Ruth was a cellist in the same orchestra.
"Our days were really defined by what gigs they had," Alsop told the Kunhardt Film Foundation in 2011.
"My parents are both professional musicians – of course every evening they went to work, while everyone else's parents came home."
"It was an intensely artistic environment to grow up in," she told the film company.
"The greatest thing it gave me was a sense of possibility that if you get an idea all you have to do is start and you'll figure out how to achieve it."
Read more: First female principal dancer of Asian descent at New York City Ballet is 'important milestone'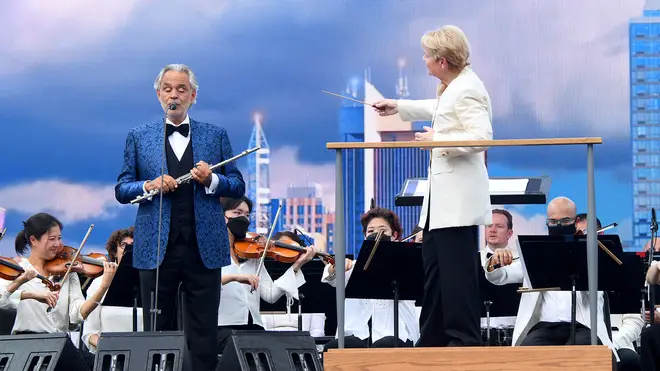 What instruments does Marin Alsop play?
Alsop learned to play the piano at the age of two years old. She later took up the violin at, her own admission, either five or six years of age.
It was the violin that defined her early musical career as she studied the instrument at Juilliard's famed Saturday school.
When it was time to attend university however, it was neither violin or conducting the young maestro decided to specialise in. Rather Alsop gained a place at Yale University as a mathematics student at the tender age of 16 years old.
However, she later transferred to Juilliard where she gained both a Bachelors and Masters degree in violin performance. In 2021, she was awarded an Honorary Doctorate Degree from the university, an honour she also received four years earlier from her other Alma Mater, Yale.
While at university she played with multiple renowned orchestras including the New York Philharmonic, Mostly Mozart, the New York Chamber Symphony, and like her parents, the New York City Ballet. She also played for Broadway shows such as Sweeney Todd and Showboat.
Read more: Andrew Lloyd Webber dedicates final 'Phantom of the Opera' on Broadway to his late son
How did Marin Alsop and Leonard Bernstein know each other?
American conductor and composer Leonard Bernstein, one of the 20th century's greatest musicians and the subject of a new biopic starring and directed by Bradley Cooper, had a major impact on the young Alsop.
Alsop first saw Leonard Bernstein in person when he conducted one of his renowned Young People's Concerts, which she attended with her father.
"I thought he was really cool," Alsop told Classic FM in 2018, "because he didn't wear a penguin suit – a tuxedo. I think he had a turtleneck on or something that seemed really groovy.
"And then the best part was, he turned around and talked to us, talked to me! Telling me about the music... he was just an incredible communicator. And then when he conducted he seemed to have a great time.
"So seeing him conduct made me whisper to my dad, 'I want to be the conductor', and I never changed my mind."
Read more: Leonard Bernstein biopic 'Maestro' sparks 7-minute standing ovation at Venice Film Festival premiere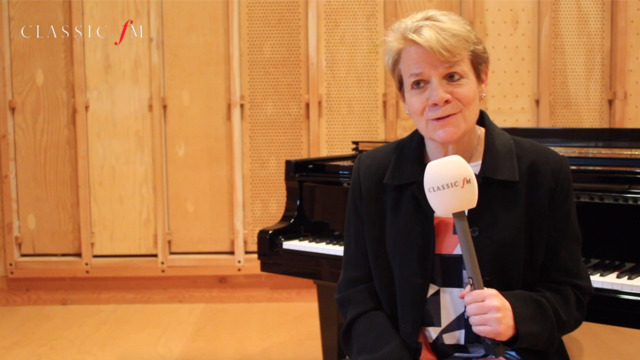 Marin Alsop on her musical hero, Leonard Bernstein
After watching Bernstein in that first concert, Alsop wanted to get to know everything about the legendary conductor and composer.
"My dad bought me a bunch of recordings," she told Classic FM. "Then I just started buying albums of his and I got a big poster of him, which I put in my room next to the poster of the Beatles – so he had a very prominent place.
"Fortunately for me, because my parents were both professional musicians, they could get me into rehearsals to see him. So when I got to be a teenager, I often went to watch his rehearsals from a distance, I never wanted to meet him. I was terrified. But he was a great inspiration."
The pair would eventually meet during the late 1980s. At their first meeting, Bernstein reportedly walked into the room and asked where "this Marin" was. When the young conductor showed her face he said, "come on – I've heard a lot about you."
Alsop was awarded the Leonard Bernstein Conducting Fellowship to the Tanglewood Music Center where she officially became his student. In 1989, the pair would meet again when Alsop became the first woman to win the coveted Koussevitzky Conducting Prize. In 1990, she accompanied him to Japan where Bernstein established the Pacific Music Festival.
Regarded as a protégé of Bernstein, the legendary conductor died just one year after Alsop's career-changing win of the Koussevitzky Prize. However, after his death, she was invited to conduct many of Bernstein's works, and for his centenary in 2018, Naxos released an album of all of Alsop's recordings of the legendary composer's music.
Read more: Who was Leonard Bernstein? Exploring the man behind the 'Maestro'
Who are Marin Alsop's family?
Alsop lives with her long-term partner, Kristin Jurkscheit (pictured on the right in the photo above), who she first met at Tanglewood in 1990.
Jurkscheit is a former horn player who was the Associate Principal of the Colorado Symphony, and later a guest musician with the Baltimore Symphony during Alsop's tenure as director.
The horn player went on to gain an MBA and now uses her studies as Executive Director of the Taki Alsop Conducting Fellowship, a program which mentors, supports, and promotes women conductors as they advance in their professional careers.
Jurkscheit and Alsop have a son, Auden (pictured second right in the above photograph), who was born in 2003.