Conductor Carlo Rizzi stops Verdi opera twice over mobile phone 'miscreants'
24 February 2020, 15:46 | Updated: 24 February 2020, 15:51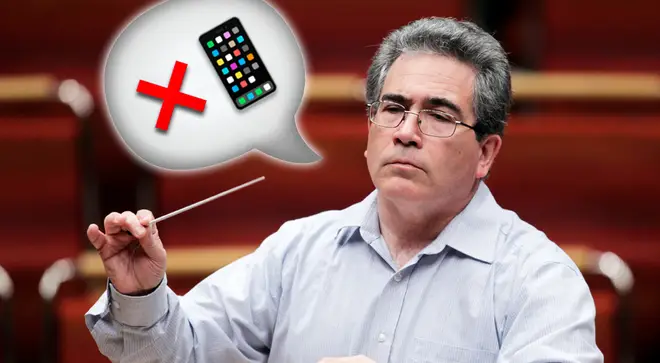 Carlo Rizzi received a 'warm round of applause' for halting the performance to confront the mobile phone offenders.
Conductor Carlo Rizzi halted a performance of Verdi's lesser-known opera Les Vêpres Sicilienes twice on Saturday night, after mobile phones interrupted the show.
Rizzi was mid-conducting the Welsh National Opera (WNO) at the Donald Gorgon Theatre at the Wales Millennium Centre, in Cardiff.
Audience members said the Italian maestro stopped twice and spoke to the audience about the interruption it caused. He reportedly received a round of applause.
Speaking exclusively to Classic FM, Rizzi said: "It was the third or fourth time that I heard a phone going off in the first 20 minutes of the performance and I felt it was jeopardising the concentration of the artists involved and the enjoyment of the audience."
Read more: One in five teenagers want to use their phones at concerts >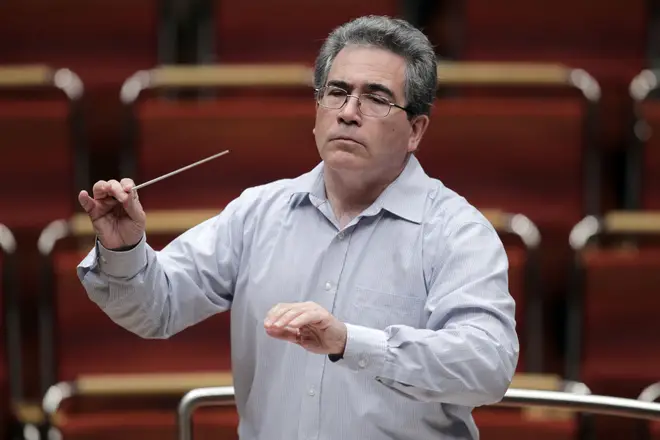 Rizzi continued: "Why is that in a tennis match the public is required to be silent? Why is that in a snooker tournament you can hear a pin drop? It is because of the concentration that is needed by the players to perform at their best. The same is for musicians, singers, theatre actors and dancers: everybody that performs live."
Audience member David Jackson told the BBC: "I spoke to Carlo afterwards and congratulated him on the performance, but also on tackling the phone miscreants.
"He got a warm round of applause after he stopped and ticked off the audience member. Both incidents were right at the beginning of the show and all was well after that."
Read more: Anne-Sophie Mutter breaks silence on filming incident, saying 'I felt violated' >
The WNO confirmed there were "short pauses" due to the interruptions, and that Rizzi spoke to the audience following the second disruption.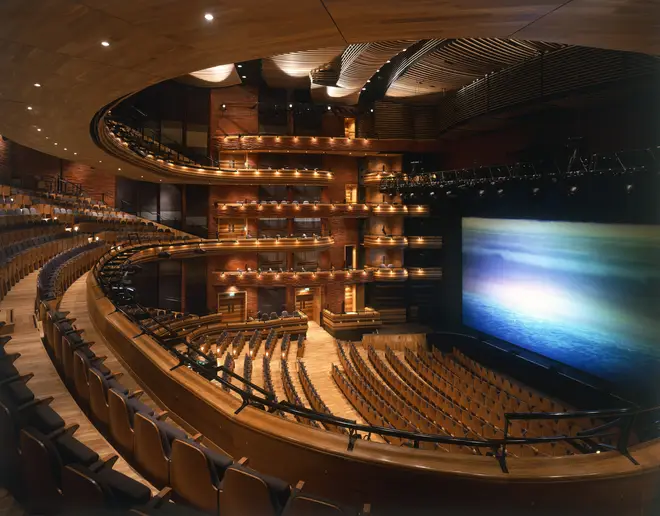 Mobile phones seem to be an increasing bugbear in the concert hall. Last year, violinist Anne-Sophie Mutter stopped mid-concerto to confront an audience member who was filming the show.
Mutter later said she had felt "violated" by the incident, saying: "we need to keep these live moments sacrosanct".
While smartphone intrusions are still a relative rarity in classical concerts, they are an increasingly recognised problem in pop and rock gigs.
Back in June, 'No Time to Die' singer Billie Eilish used her slot on Glastonbury's Pyramid Stage to suggest her audience "live in the moment" rather than looking through their phone screens.
She joined a long list of artists, including Guns N' Roses, Alicia Keys and Adele, who have previously bemoaned how mobiles are used at gigs.
Asked if mobile phones should be banned at concerts, Rizzi said: "No, it would be impractical and I don't think it's the right way to go about it – but people need to silence them."