Pianist Yuja Wang issues emotional reply after critics shame her for wearing glasses on stage
24 February 2020, 16:05 | Updated: 27 February 2020, 13:24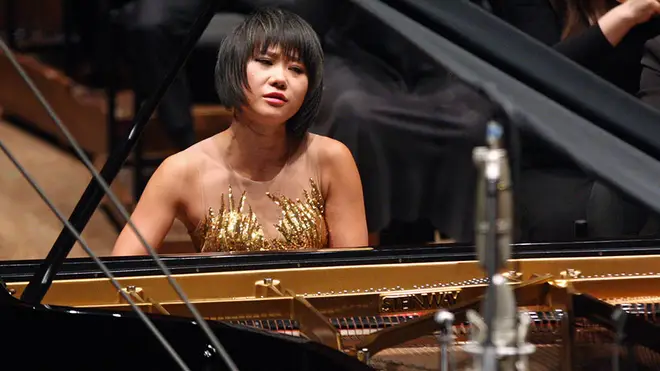 "Humiliated" after being detained at the airport, Yuja Wang says she delivered the recital in sunglasses to hide her tears.
Chinese pianist Yuja Wang has issued an emotional response, after being criticised for wearing sunglasses during a recital in Canada.
After Friday's concert, Wang was shamed by critics for her appearance, with one classical music blogger – Norman Lebrecht, who runs Slipped Disc – labelling her "attention-seeking".
The piano virtuoso has defended herself in an emotional response, explaining that she had been detained and subjected to "intense questioning" for over an hour at Vancouver International Airport, causing her to almost miss her recital at the Chan Centre for the Performing Arts.
She adds, in an Instagram post, that although she found the experience "humiliating and deeply upsetting", she was determined not to let her audience down so decided to wear sunglasses to cover her "visibly red and swollen" eyes.
Read more: Opera star calls out critic for body-shaming – his reply sparks backlash >
On 23 February, Lebrecht published a blog post quoting audience member and conductor Tania Miller, who wrote on her own Facebook page:
"Your innocent audience, some donning masks to protect themselves from the potential Coronavirus, came to be in your presence for this sold-out concert, and to hear the music and extraordinary talent that you had to share. Instead they experienced the rejection of an artist withholding the permission to share in the feeling, transcendence and the shared emotion of the beauty, joy, and humanity of music."
Miller has since apologised for her comments.
Read more: Vote for your favourite music to win £1,000 >
In her post, Wang calls out the media for spreading "harmful speculation and criticism".
"It would never be my intention to snub or disengage with an audience," she said. "Everything I do on stage is about connecting with people. My audiences and fans sustain and nourish me as an artist."
Indeed they do... as seen in the hundreds of messages of support she has since received on Twitter and Instagram, including the below image of Wang smiling with hand on heart, smiling at the audience ("I believe this image should call into doubt the veracity of the claim that she did not appreciate her audience," Mark Ainley writes).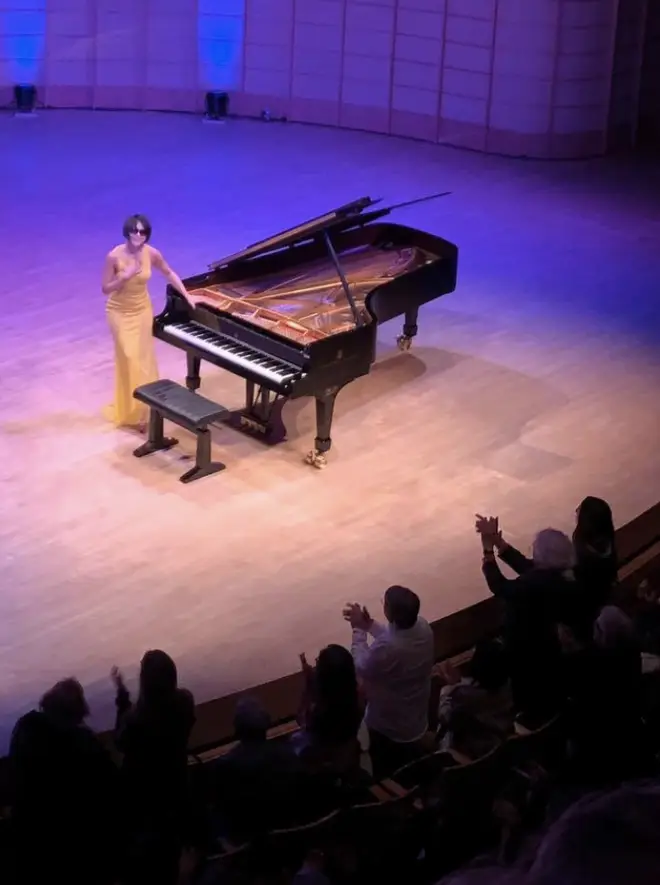 You bring joy to so many, Yuja. It is a shame that you have been subjected to this. You, the lady who has awoken Mozart from his slumber and had him dancing to his rather less sedate rondo, just keep breaking down the barriers and opening people's eyes to the joy of Music.

— Stephen Lupton #FBPE (@stephenlup) February 23, 2020
Despite this awful treatment at the hands of Canadian customs authorities Yuja still did a wonderful concert., and the audience was enthusisatic and overwhelming in their applause and praise.

I applaud Yuja for her professionalism, and her determination to still play.

— Barry Rueger (@appalbarry) February 24, 2020
Thank you! Yuja Wang! For sharing you Talent, Passion and Art with the world! It is Beautiful! ✌❤

— Paul Maranto (@paulmaranto) February 23, 2020