'Cate Blanchett produces a sound some conductors don't come close to' – Tár cellist Sophie Kauer
20 February 2023, 16:43 | Updated: 21 February 2023, 11:42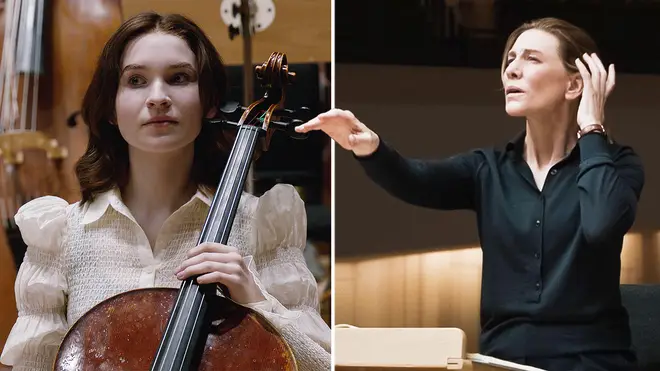 As fictional conductor Lydia Tár sweeps awards season, cellist Sophie Kauer tells Classic FM about BAFTA-winning actor Cate Blanchett's knack for conducting an orchestra.
Last night, Cate Blanchett scooped the award for Leading Actress at the 2023 BAFTAs for her portrayal as the fictional, troubled conductor, Lydia Tár.
In her acceptance speech, Blanchett described the undertaking of her role in the film Tár, as potentially "dangerous" and "career-ending". She thanked Focus Features and Universal Pictures for "holding [their] nerve" and being such "extraordinary partners".
This awards season, Blanchett has already picked up a Golden Globe for Best Actress for her role, and is a favourite to win in the same category at the Oscars next month.
On the red carpet at the UK premiere of Tár last month, cellist and actor Sophie Kauer, 22, who plays Olga in the film, gushed over Blanchett's performance in the film, describing the actress' particular knack for conducting.
"[Cate] produces a sound that some conductors don't come close to," Kauer told Classic FM. "She did a really, really good job".
Read more: 'I didn't base the character of Lydia Tár on anyone' – Cate Blanchett in conversation with Classic FM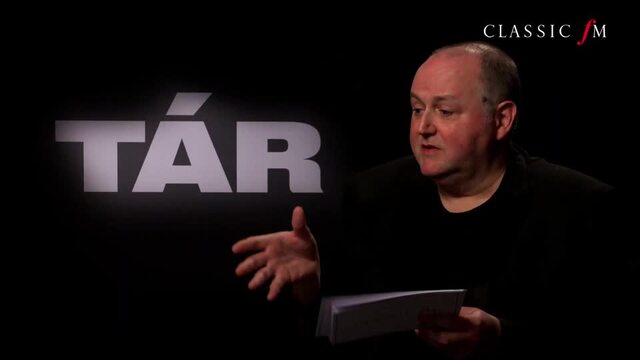 Cate Blanchett shares the true inspiration behind fearsome conductor Lydia Tár
Kauer, who made her acting debut in Tár aged just 19, is a classical cellist currently studying at the Norwegian Academy of Music in Oslo. Whilst a newbie to the film industry, she has been playing cello since childhood, and was delighted to be part of a film which "accurately depicts" the classical music world.
"A few of my friends have seen it," Kauer told Classic FM, "and like me, they were just really overjoyed that someone wanted to put in the effort to actually make a film that accurately depicts classical music, and features it so heavily.
"I feel like there's a tendency in popular culture, to think that classical music is really inaccessible, or kind of frivolous, or not something that people do.
"But this film, you know, does the opposite. It shows [classical music] as this kind of really beautiful, glorious thing that you know, can move people and that's the whole point really.
"Making music is really very similar to acting. I guess the goal is to move people and transport them and help make them feel things.".
Ream more: Jenna Ortega learned to play Bach cello suites for hit Netflix series 'Wednesday'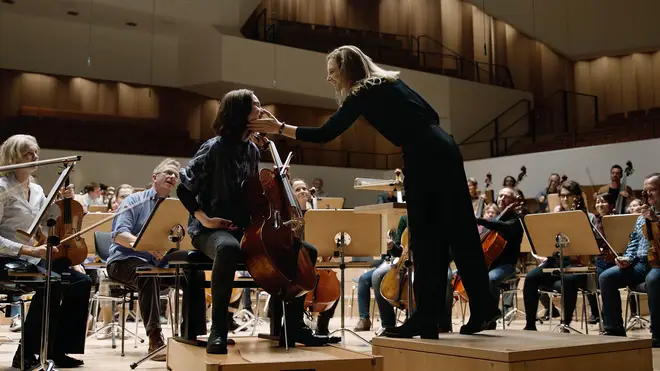 In her BAFTA acceptance speech, Blanchett thanked the film's director, Todd Field, saying that without him, she "would not be standing here".
"Every single day," Blanchett said addressing Field, "You said, 'check your ego at the door and let's attempt to make something magnificent'. And for that, I thank you.
"It's changed my life. This is wonderful, but you have changed my life and I really, really appreciate it."
Read more: Cate Blanchett wins Best Actress Golden Globe for her lead role in 'Tár' as fictional conductor
Field, a jazz musician himself, spoke to a "myriad" of players before making Tár, to try to understand what it was like to be a female player in the world of classical music.
"I interviewed maybe 40 players who were all female musicians," Field told Classic FM at the Tár UK premiere. "And the first question I asked them was, how is it different for you? Or do you believe [being a female musician] is different for you than for your male counterparts?"
The response Field received was simple, "of course, they all laughed in my face.
"Of course, it was different."
Read more: Berlin Phil announces first ever female concertmaster in 141-year history, Vineta Sareika-Völkner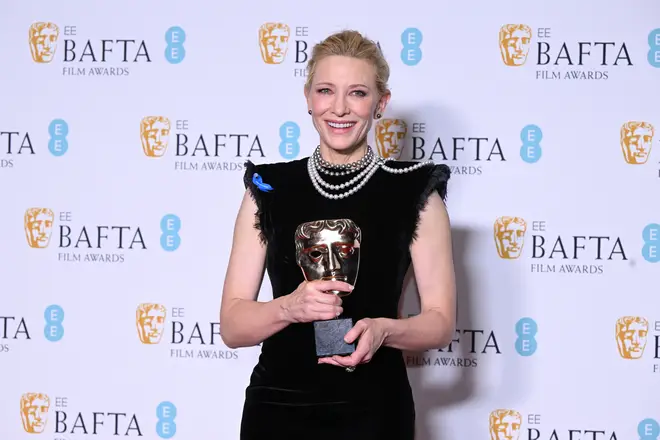 On the subject of gender, Blanchett directed the opening lines of her acceptance speech to the other five women nominated in the Leading Actress category.
Alongside her on the nomination list were Viola Davis, The Woman King; Danielle Deadwyler, Till; Ana De Armas, Blonde; Emma Thompson in Good Luck to You, Leo Grande; and Michelle Yeoh in Everything Everywhere All At Once.
"It's been such an extraordinary year for women," Blanchett said as she began her acceptance speech. "As you've seen in those clips, all of my fellow nominees, the conversation with all of you off the screen and on the screen has been nothing short of remarkable and we know that we're just the tip of the iceberg.
"Every year there's idiosyncratic, remarkable performances just breaking down the myth that women's experience is monolithic.
"So thank you to BAFTA for recognising all of us, we sit in dialogue with one another."
Read more: Nine of the world's top 20 most performed living composers are women, new report finds
Austin Butler beat out competitors to win 'Best Actor' at the awards for his portrayal as the King of Rock and Roll in the musical biopic, Elvis, making both the winner for Best Actor/Actress category stars in music themed films.
Winner of the Best Original Score at this year's BAFTAs went to the German anti-war film, All Quiet on the Western Front, which also won Best Film at the awards ceremony last night.