Hilarity as festival crowd erupts into a mosh pit for symphony orchestra's Rossini overture
31 July 2023, 14:06 | Updated: 1 August 2023, 09:50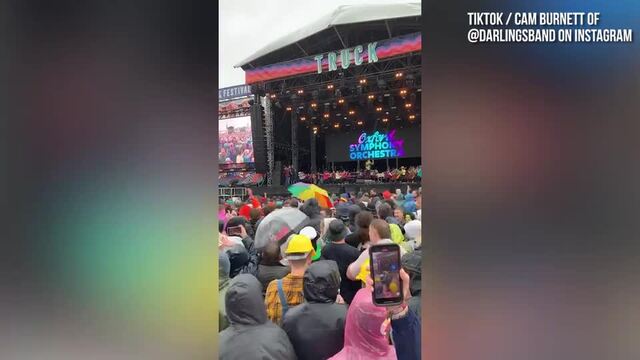 Festival goers mosh to Oxford Symphony Orchestra's version of Indiana Jones theme
When the classical music is so lit, you have to open up the pit...
Festival season is in full swing, as millions flock to live music events across the world of all genres this summer.
But arguably one of the best things about festivals is the meeting of different types of art forms and introducing new audiences to music they may not have interacted with before.
And that's exactly what happened at Truck Festival earlier this month – a small music festival set in Oxfordshire whose main stage artists ranged from rock-duo Royal Blood to singer-songwriters Maisie Peters, Mae Muller... and the Oxford Symphony Orchestra.
The 30,000-strong audience was treated to some of classical music's biggest tunes by the large Oxford-based orchestra, from Rossini's William Tell, to John Williams' 'Raiders March' theme from Indiana Jones.
And how did the audience respond? Well by moshing in front of the stage and loudly singing along, of course! Not even the rain could deter this crowd from having a great time. Watch the wholesome scenes below.
Read more: Why Beethoven's Fifth Symphony makes a surprise appearance in Indiana Jones and the Dial of Destiny
But this isn't the first time the Oxford Symphony Orchestra has turned the Truck Festival crowd into a field full of classical music's biggest fans.
In 2017, 2019 and 2022, the festival audience went viral for dancing and singing along to other classical music works performed by the Oxford Symphony Orchestra.
At the 2017 festival, the crowd lost its collective mind when one audience member did a backflip to Johann Strauss II's Unter Donner Und Blitz (watch below).
Read more: Six of the biggest dance floor 'drops' in classical music history
Symphony orchestra sparks MOSH PIT! #shorts
The orchestra has acquired legendary status at the festival and appears on the lineup every year, with crowds eager to add an orchestral festival set to their musical bucket lists.
As the Truck Festival artist lineup reads, "Kick back and relax to the wonderful sounds [of the Oxford Symphony Orchestra] or get up, dance, mosh and crowd surf.
"We're not kidding…"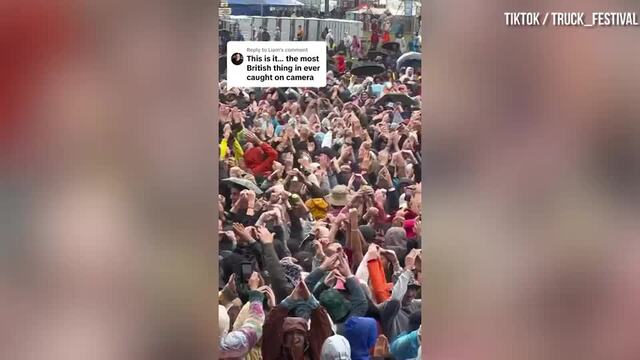 Festivalgoers start to mosh to Oxford Symphony Orchestra