Independent piano shop makes the most heartwarming Christmas advert on a £10 budget
19 December 2019, 12:02 | Updated: 19 December 2019, 12:13
An independent Manchester piano shop proves you don't need a big budget to make a big impact...
A Christmas advert from a small piano shop in Manchester with just a £10 budget has warmed our cockles.
In the homemade video, two young children deliver a piano to their grandad's house, which they pull through a cold, winter's evening while sporting Santa hats.
But after they set the piano up, they spot a tear in their grandad's eye as he reaches inside a drawer to reveal a photograph of himself and his late wife (who is actually still alive in real life) playing the piano.
Read more: Christmas on Classic FM: Join us for a month of musical festivities >
The children know exactly what to do, and they rush back to the piano shop before returning to their grandad's home with a double-seated piano stool.
The little girl then joins her grandad at the piano, and the pair perform the sweetest duet.
Read more: Brass band takes centre stage in Co-op's heartwarming Christmas advert >
To make the moment even more tear-jerking, the little boy then rushes to the drawer to retrieve the photograph of his grandparents – and places it on top of the piano.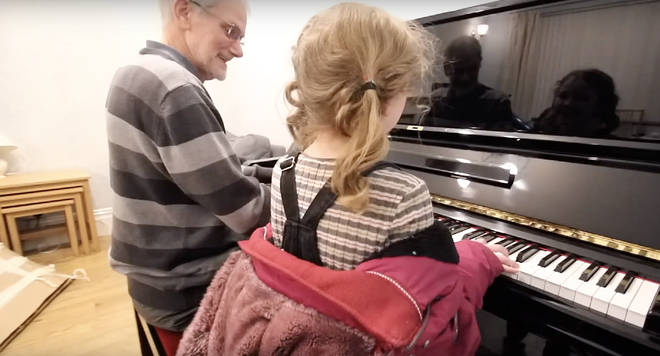 The advert is accompanied by a charming cover of 'You've Got a Friend' by Ward Thomas.
The brains behind the video were Mark Goodwin, owner of Mark Goodwin Pianos in Oldham, whose two children – Sally, 8, and Louis, 5 – joined him in the festive video, alongside his father Geoff.
Read more: The 9 most commonly misheard Christmas carol lyrics >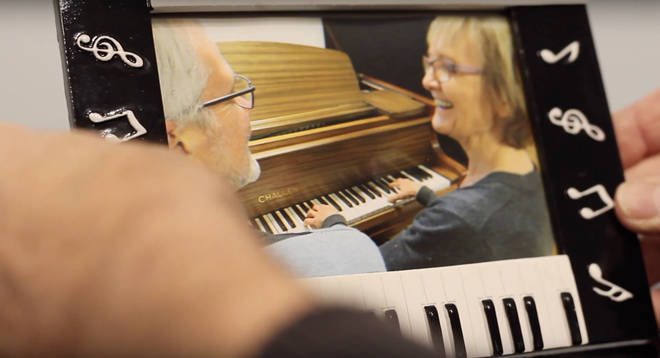 Part of the £10 video budget was spent on sweets and Happy Meals for the children – which were promised to keep them focused during the two days the video was shot.
"I did consider hiring a local actor to play the part of a sad elderly gentleman in the video, but in the end, I twisted my Dad's arm and he did a wonderful job," Mark told The Daily Mail.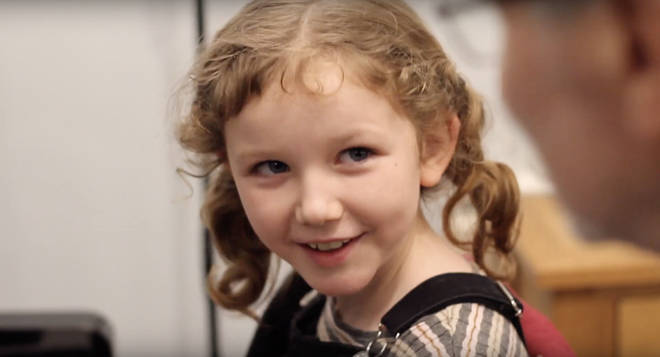 The homemade video really encapsulates one of the best parts of the festive period: being with family.
"In one of the shots, you can see strawberry jam on Louis' cheeks," Mark continued.
"That's because in-between filming each shot he would run off to grandma's kitchen for a bite of his jam on toast and then come back with his mouth full. I kept having to wait until he swallowed his toast before I could shout 'action'."