Christmas on Classic FM: Join us for a month of musical festivities
28 November 2019, 12:58 | Updated: 18 December 2019, 13:29
Spend the festive season with Classic FM. We have a month of wonderful Christmassy programmes and the best Christmas music to get you in the seasonal spirit.
Classic FM is the home of Christmas music, and throughout the whole of December we have the perfect programmes planned for the festive season.
Highlights include two sensational concerts – a special broadcast on Christmas Eve of a carol concert from St. Paul's Cathedral, in aid of Cancer Research UK, and – on Christmas Day itself – an exclusive carol concert from Buckingham Palace.
We also have an unmissable Elton John special on Saturday 21 December at 9pm. In Tim Lihoreau's candid and wide-ranging interview with the legendary musician, we discover a lesser-known side to the much-loved performer.
We're also looking forward to hearing Aled Jones reading The Snowman, accompanied by Howard Blake's stunning music written for the animated film.
The month-long celebrations conclude on New Year's Day, with The Classic FM Chart of the Century – counting down the bestselling classical albums of the century so far.
Read more: 10 of the best classical music stocking fillers to give this Christmas >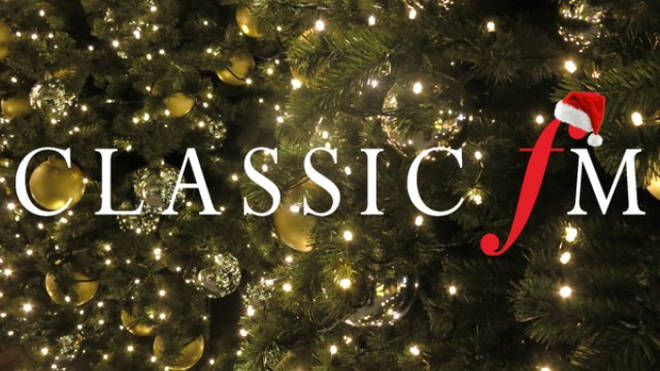 Classic FM Christmas Highlights
Life at the Piano – An Elton John Special, 9-10pm Saturday 21 December
Sir Elton John is one of the world's most famous and successful pop stars, but little is known about his classical music passions.
Tonight, however, in a candid and wide-ranging interview, we discover a lesser-known side to this much-loved musician, as he talks to Classic FM presenter (and fellow pianist) Tim Lihoreau about his debt to classical music and his formative years of study before achieving worldwide fame.
The programme – recorded at the Royal Academy of Music, where Sir Elton studied in the 1960s – offers an exclusive insight into a different side of the man who's spent his life never too far from the piano. Sir Elton now funds eight scholarships at this world famous conservatoire, for young musicians from underprivileged backgrounds.
Christmas at Buckingham Palace with Nicholas Owen, 3.05-5pm Christmas Day
Every year, an annual Carol Concert takes place inside the grand and refined Buckingham Palace Ballroom, to thank the staff who work for Her Majesty The Queen – and this year, Classic FM was once again given exclusive access to record the event for broadcast.
Nicholas Owen hosts this very special concert, which is centred around a Victoria and Albert theme, with pieces by Arthur Sullivan and Felix Mendelssohn alongside a selection of traditional favourites.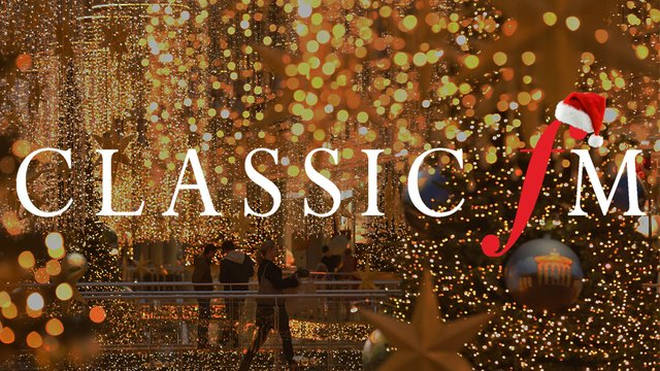 Christmas Eve Requests with Anne-Marie Minhall & John Brunning, 1-5.30pm
On Classic FM, it wouldn't be Christmas without festive editions of Classic FM Requests where we hand the music choices over to you. This Christmas Eve, Anne-Marie Minhall and John Brunning join forces once again to play the festive music you want to hear.
Aled Jones Narrates The Snowman, 5.30-6pm Christmas Eve
Aled Jones narrates the timeless story of The Snowman – complete with Howard Blake's wonderful music. Wonderful.
Carols From St. Paul's Cathedral with Jane Jones, 6-8pm Christmas Eve
Join Jane Jones this Christmas Eve for a special broadcast of a carol concert from St. Paul's Cathedral, in aid of Cancer Research UK.
Recorded exclusively for Classic FM, the concert includes a selection of seasonal favourites performed by the St. Paul's Cathedral Choir under Andrew Carwood, as well as readings by some of the UK's best-loved actors including Helen George, Emily Watson and Dominic West.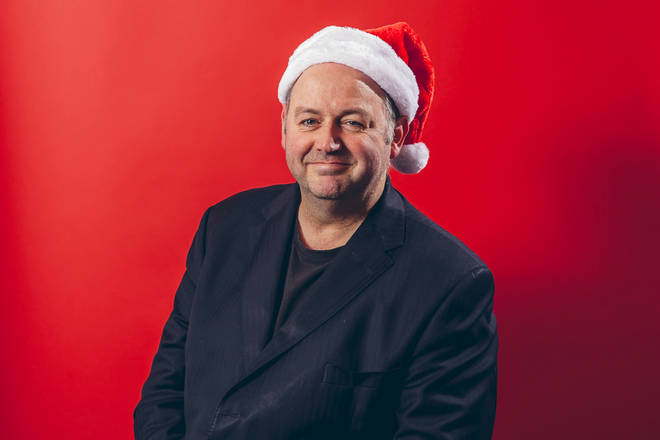 The Story of Carols with Anne-Marie Minhall, 8-10pm Christmas Eve
As we settle in for Christmas Eve, Anne-Marie takes us on a seasonal, musical journey, sharing the fascinating stories behind our most famous carols.
Discover, for example, why the French sing a very different version of The Twelve Days of Christmas. There's no mention of a pear tree or gold rings; instead, it's all about pigs' trotters, spitted rabbits and partridges with cabbage.
Anne-Marie also reveals which carol has sold over 150 million copies and tells the tale of another that was written during a blistering hot summer, in an effort to "stay cool by thinking cool". Plus: what was the first carol ever to be played on the radio?
Christmas Day Requests with Anne-Marie Minhall, 10am-1pm
Every Christmas, we turn Classic FM over to you for three hours of festive requests and dedications. Anne-Marie Minhall will once again keep you company this Christmas morning and, as always, is particularly keen to hear from anyone who wants to make the day extra special by choosing their favourite music.
The Nation's Favourite Carol with John Brunning, 1-3pm Christmas Day
For the first three weeks of December, Classic FM listeners are invited to vote for their favourite ever Christmas carol – and this afternoon, John Brunning counts down this year's top 30.
In 2016, 'O Holy Night' retook the crown as the Nation's Favourite Carol and managed to hold onto the top spot in 2017 and 2018. Will it remain there for the fourth time, or could 'Silent Night' be back at the top for 2019?
Join John from 1pm, with that all-important Number 1 revealed just before The Queen's Speech at 3pm.
Derek Jacobi Narrates The Nutcracker, 5-7pm Christmas Day
Join Classic FM for a special broadcast of Sir Derek Jacobi's recording of the timeless tale, The Nutcracker.
Jacobi's magical storytelling is brought to life by the accompaniment of Tchaikovsky's iconic score, performed by the brassy brilliance of Septura.
The Classic FM Chart of the Century, 10am-10pm Wednesday 1 January
On the first day of a new decade, Classic FM looks back over the past 20 years and counts down the bestselling classical albums of the century – and, indeed, the millennium – so far.
The list, which has been compiled by the Official Charts Company, will see famous names jostling for position with forgotten gems from the 2000s and 2010s.
There are several platinum selling recordings in contention for the number one spot including The Voice by Russell Watson, Pure from Hayley Westenra, Andrea Bocelli's Sentimento and the soundtracks for Gladiator and The Lord of the Rings.
Over 12 hours, Classic FM's presenters will unveil what promises to be a compelling and often surprising countdown, demonstrating the nation's enduring love for classical music.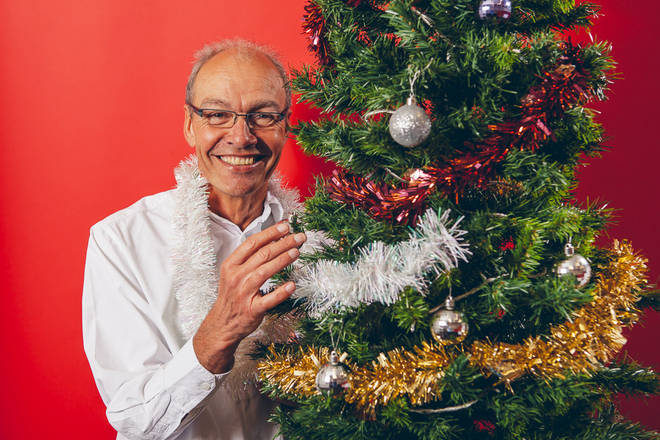 Remembering Stephen Cleobury, 9-10pm Sunday 8 December
Catherine Bott remembers the life and incredible impact on choral music of former King's College Choir director, Stephen Cleobury, who sadly passed away last month.
Cleobury took up the post of Director of Music at King's College, Cambridge in 1982 and commissioned new music annually for King's College's A Festival of Nine Lessons and Carols. He established both the annual Easter at King's festival and Concerts at King's, which featured world-class performers.
Charlottes Hawkins presents a concert for The Prince's Foundation, 3-5pm Sunday 22 December
On the Sunday before Christmas, join Charlotte for a special broadcast of a carol concert from St. Paul's Church in Knightsbridge, in aid of The Prince's Foundation, recorded exclusively for Classic FM in the presence of The Earl of Snowdon.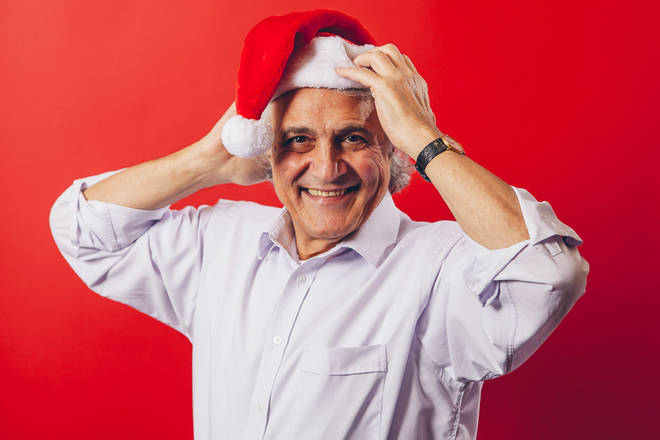 Other highlights
You will hear plenty of festive favourites on John Suchet's show throughout December, including on John's Album of the Week. He starts off the Christmas season with a sublime Christmas recording from the choir of St. George's Chapel, Windsor, where Prince Harry and Meghan Markle were married in 2018.
Classic FM Requests with Anne-Marie Minhall, weekdays 1pm-5pm
With Christmas inching ever closer, you might want to request your Christmassy favourites on Classic FM. Phone 0345 749 1812, email us, or get in touch via social media.
The Full Works Concert, weekdays 8-10pm
Jane Jones and Catherine Bott feature festive programmes and Christmassy themes throughout December. On Monday 23 December, Jane presents a very special, exclusively recorded concert from the Sheldonian Theatre in Oxford, as John Rutter directs the Oxford Philharmonic Orchestra and Choirs of Magdalen and New College in a range of traditional Christmas favourites. And on Friday 20, Catherine brings us a festive evening with Manchester's prestigious Hallé Orchestra and Chorus. Click here for full concert details, updated daily.
Moira Stuart's Hall of Fame Concert, Saturdays 3-5pm
Moira Stuart presents two hours of festive music and classical favourites, perfect for the run-up to Christmas.
David presents two hours of Christmas music during his show throughout December.
Saturday Night at the Movies, Saturdays 5-7pm
Andrew Collins celebrates those heart-warming festive films we love to watch every Christmas season, with recordings of Craig Armstrong's score to Love Actually, Alan Silvestri's uplifting soundtrack to The Polar Express, and music from The Nightmare Before Christmas.
Everything You Ever Wanted To Know About Classical Music with Catherine Bott, Sundays 9-10pm
Catherine presents Christmassy conundrums and festive feasts of discovery in her show, including that most crucial of questions: what is the 'sound' of Christmas?
And don't miss Cowan's Classics, Smooth Classics and Classic FM Drive with John Brunning for the very best seasonal music – including John Brunning's festive Drive Discovery at 6.20 every weekday throughout December.