Watch: Lady Gaga tried to play the theremin – and it sounded really weird
1 October 2018, 12:24 | Updated: 1 October 2018, 12:36
Here's a video of Lady Gaga trying to play the daddy of weird musical instruments: the theremin.
Lady Gaga appeared on The Graham Norton Show last Friday (28 September), and was asked to play the theremin.
Read more: Lady Gaga's most impressive piano performances
The instrument was brought onto the show in connection with Ryan Gosling's new film First Man, which features the instrument on its soundtrack. The theremin also famously features in the theme music to Doctor Who, which now stars Jodie Whittaker (who was also a guest on the show).
The theremin has baffled and intrigued musicians for years. Notable for its eerie sound and the fact that it's the only instrument you don't touch to produce a sound, the theremin was also one of the first electronic instruments to be invented.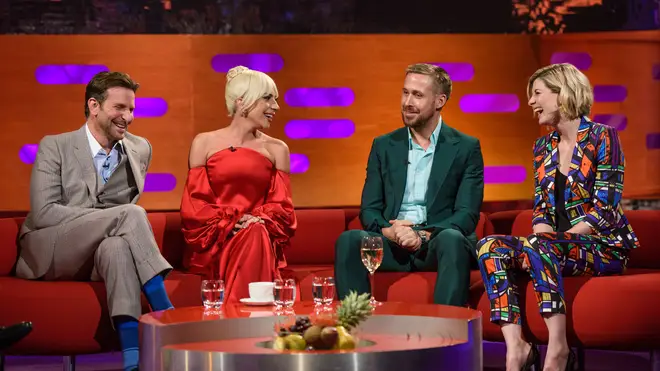 Here's how it works: the theremin player stands in front of the instrument, while moving their hands around its two metal antennae. One antenna controls the pitch, while the other determines the volume. Then, electric signals from the theremin are amplified and the sound is projected through a loudspeaker.
Gaga's interpretation, although not quite as musically satisfying as 'Bad Romance' or 'Poker Face', is a pretty decent first-attempt at playing this notoriously difficult instrument.
To watch how it's really done, here's the extremely talented Carolina Eyck playing Rachmaninov's 'Vocalise'. Watch, and marvel.