'Habanera' by Bizet, but it's played on a ping-pong paddle
8 April 2019, 17:20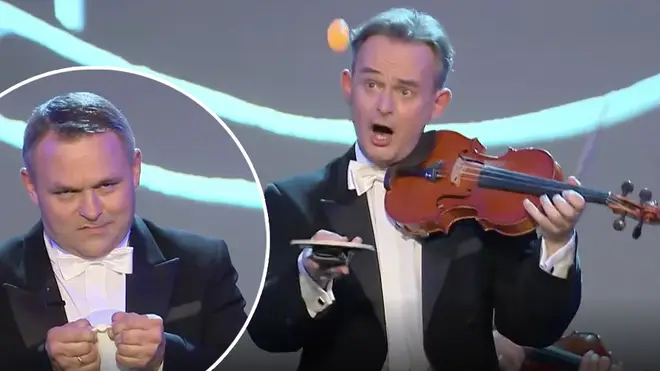 Ever tried to play music on a ping-pong paddle while standing on one leg? We imagine not – but this guy has.
This impressive musical group has mastered the art of playing inanimate objects as musical instruments: namely, a ping-pong paddle and a balloon.
In the first sketch, the violinist simultaneously plucks out the tune to 'Habanera' from Bizet's Carmen, while perfectly tapping out the rhythm on a ping-pong paddle and ball.
A Haydn string quartet, but the viola is a BALLOON >
He also manages to sing the top soprano line and stand on one leg.
The second sketch sees another member of the MozART Group playing Elvis Presley's 'Can't Help Falling in Love' on a balloon.
He fills it with air, before squeezing out a surprisingly accurate rendition of the melody.
More of all of this, please.