This orchestra carried on playing perfectly in pitch black, after all stage lights were cut in a storm
14 November 2023, 09:06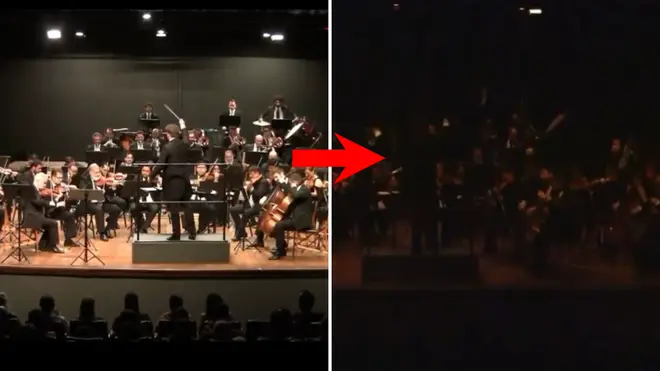 A Brazilian symphony orchestra was plunged into darkness mid-concert – and the musicians rose to the occasion in style.
These musicians were dealt a challenge by a dramatic weather event during a live concert, and their response is creating a storm of its own.
In August, the Piracicaba Symphony Orchestra was performing at the Theater Erotides De Campos. It was a concert to celebrate the 256th anniversary of the founding of the city of Piracicaba, in southern Brazil.
While playing the 'Farandole' from Bizet's L'Arlésienne Suite, all the lights in the theatre suddenly cut, as a sudden power cut blanketed the city.
"This is what happened when a power outage took over Piracicaba after a hailstorm," the orchestra said. Watch the scenes below.
Read more: Sheffield cathedral concert halted as rain floods through roof during dramatic thunderstorm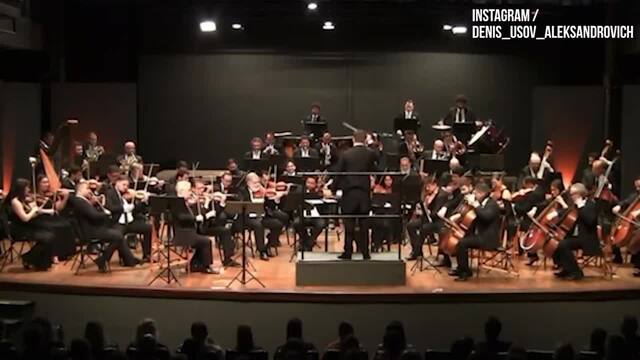 Piracicaba Symphony Orchestra perform in the dark
Unfazed, the orchestra's players continued in darkness. And without music or a visible conductor, players nimbly switched to playing by memory and ear.
All kept their cool and with sheer professionalism, with very fine ensemble and expression too.
"Musicians and conductor continued on stage in full harmony, until the emergency power generators were activated," the orchestra said.
Footage of the event has gone viral on social media, with thousands of likes.
Reports say that at the end of the piece, the theatre returned to light, and the instrumentalists and conductor received thunderous applause. Very much deserved!