Sheffield cathedral concert halted as rain floods through roof during dramatic thunderstorm
12 July 2023, 16:14 | Updated: 12 July 2023, 16:50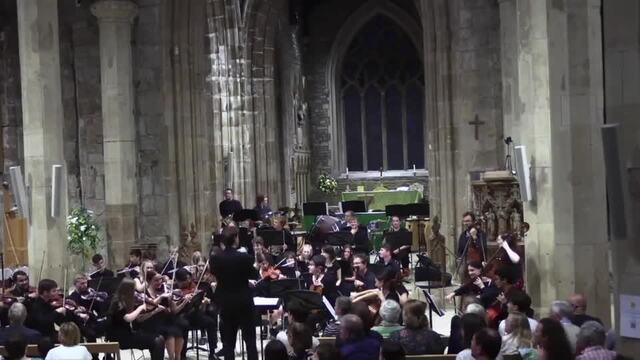 Sheffield concert interrupted by storm as rain floods dramatically through cathedral roof
Schubert's Symphony No.8 remained 'Unfinished', as water began pouring through the roof and doors of Sheffield Cathedral.
This teenage orchestra won't be forgetting their end-of-year concert in a hurry.
Sheffield Music Hub, a music education provider, had organised its final concert for Year 13 pupils on Saturday 8 July at Sheffield Cathedral.
The Senior Orchestra was performing Schubert's suitably dramatic Symphony No. 8 'Unfinished' when, in the cathedral team's words, "the heavens opened and the irony set in".
Lightning flashed menacingly through the stained-glass windows, as thunder rumbled outside the Grade-I listed building. Water then started dramatically pouring through the roof, raining onto the electrical equipment inside.
Hearing the water cascading onto the stones, the violin section started looking over their shoulder in curiosity.
The conductor John Lyon, who is also principal conductor for the Leeds Symphony Orchestra and a music leader for the Sheffield Music Hub, was undeterred, and continued. The show must go on…
Read more: The time a small church performed a dramatic Handel's 'Messiah', and it went badly wrong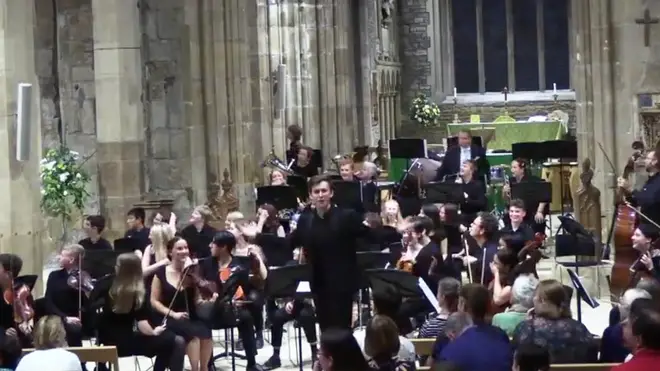 As the sound became increasingly dramatic, the maestro cued the orchestra to stop playing, and halted the performance.
"What's going on?!" he asked the audience, as he turned around to face them for the first time.
"[Year] 13s won't forget their final concert anytime soon," the cathedral tweeted after the incident. "Their performance of Schubert's Unfinished Symphony was left … unfinished …"
After the concert was paused, audience had to be quickly evacuated from the main part of the cathedral, as water began cascading through the main door and flooded the Nave.
None of the audience members or musicians were injured, but there has been some damage to the building.
"After a speedy evacuation of the building by the cathedral team and thankfully no injuries or damaged instruments, the same can't be said for our beautiful cathedral," the cathedral said on its Facebook page. "We took quite a hit and an expensive repairs process has begun."
Lyon told Classic FM: "What a surreal experience... Schubert's VERY unfinished symphony! It's clearly a testament to the commitment and passion of Sheffield's wonderful young musicians that higher powers summoned such an epic storm, perfectly befitting the tempestuous and electrifying music we'd just passed in the score.
"We must thank the amazing staff at the cathedral and team at Sheffield Music Hub for ensuring everyone was escorted to safety, and for accommodating our senior leavers with a chance to come back and finish what they started.
"Music education is alive and well in Sheffield!"
The cathedral has encouraged donations towards the repair process.