Seasoned barbershop quartet wow passengers with close harmony on delayed flight
16 February 2023, 16:31 | Updated: 28 February 2023, 17:21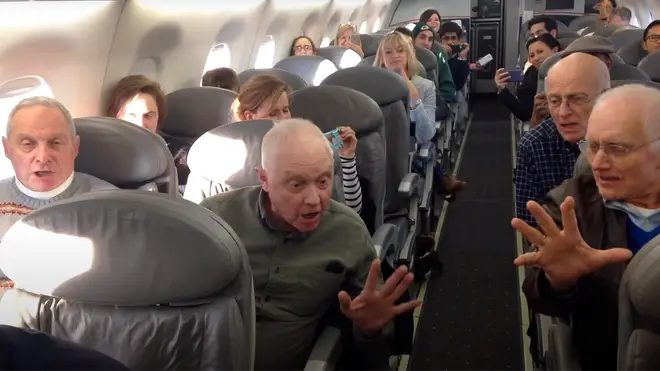 Four musical gentlemen make light of a long plane delay, with some delightful four-part harmony…
Flight disruption and sitting stationary on the tarmac can be frustrating for travellers. But thanks to this ensemble, one of those delays was transformed into a plane-based vocal concert that few will forget.
A few years ago, a barbershop quartet found themselves on a flight from Indianapolis to New Orleans, which was delayed for five hours for maintenance after boarding had already taken place.
The four musical gentlemen, who used to perform under the ensemble name Port City Sound, were lead singer Walt Dowling, tenor Fred Moore, baritone Jim Curtiss, and bass Jim Simpson.
In an effort to keep spirits up, flight attendant Kari Mann was walking up and down the aisles, chatting to passengers and discovering their stories.
"I started talking to the passengers and realised we had a barbershop quartet in our presence," Mann said in the description of the video on YouTube, which has had nearly 10 million views. "I asked them to sing and most of the passengers began video taping!"
Read more: Cape Town Opera singers surprise airplane passengers with unexpected Verdi chorus
Port City Sound performing during a flight delay!
The quartet sang The Drifters' 1964 song 'Under the Boardwalk', known by its famous lyric "On a blanket with my baby is where I'll be". They sang in the infectious 'barbershop' style, meaning four singers, performing a cappella and in four-part harmony.
Immediately, the passengers around them began to smile, enjoying the unexpected musical interlude.
"It was such a great moment... The mood changed and our passengers were awesome for the whole five hours they were on the plane!" Mann added.
All hailing from Maine, the singers have a combined barbershop singing experience of over 100 years.
Mann said that their impromptu performance, which took place in February 2015, was one of her "favourite moments" on board a flight. She added: "Thank you to Port City Sound for creating a wonderful memory!"
Read more: An orchestra got delayed at Geneva airport – so they treated passengers to some stunning Vivaldi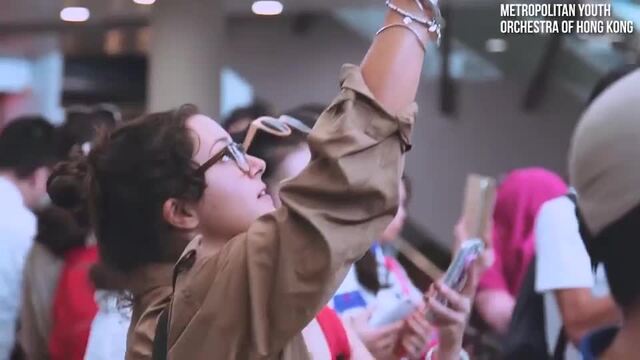 Metropolitan Youth Orchestra of Hong Kong perform amazing flashmob in airport
Such was the impact of the video, that lead singer Dowling's daughter, Kelly Emerson, found it online and left her own heartwarming comment. "Hello! Thank you so much for posting this video," she wrote.
"My Dad, Walter Dowling, is front right. I'm so proud and always love to hear him sing. It was a treat for me to see this as I'm sure it helped to lighten the mood on a delayed flight. Thx for sharing with the world!"
Musicians and aeroplanes aren't always a match made in heaven, as attested to recently by the Polish violin virtuoso Janusz Wawrowski (more about that incident here), and the several performers before him who have had issues transporting their priceless instruments.
But sometimes, the two can come together and in turn, transform a moment of frustration into an oasis of musical calm.
And thankfully this is one of those magical times…