AGT guitarist stuns judges with solo guitar arrangement of Beethoven's Fifth Symphony
19 June 2019, 17:58 | Updated: 20 June 2019, 09:49
Marcin Patrzałek plays classical music's most recognisable symphony, as you've never heard it before...
Last night, a young guitarist stunned audiences on America's Got Talent with his sensational arrangement of Beethoven's Symphony No. 5.
Marcin Patrzałek, an 18-year-old musician from Poland, told the judges: "So, I'm a guitarist. What I do is quite weird and experimental."
His arrangement eventually evolves into a mash-up of Beethoven's most famous symphony and 'Toxicity', a song by heavy metal band System Of A Down.
"When I played with toys, I wanted to create futuristic sounds, sounds you don't hear in the normal world," Marcin says in the lead-up to his performance. "Eventually, these sounds evolve into music."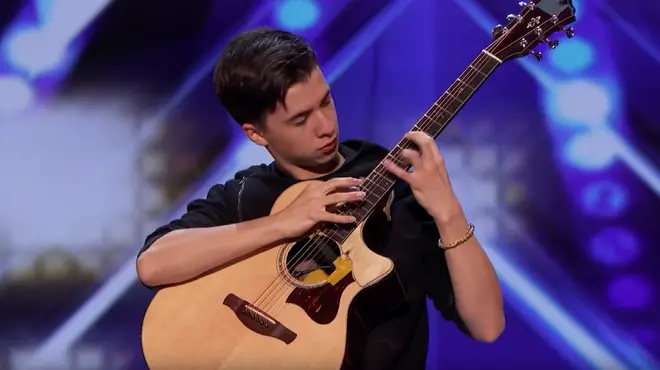 His guitar really takes a beating in the performance. "I've broken all five nails in a matter of five minutes," he told AGT presenter Terry Crews.
Pounding his hands against the guitar, Marcin uses both hands on the fretboard and drums all over the instrument to create his signature sound. It's a full workout for the hands and upper body.
One YouTube user commented on the video: "I'm getting arthritis just watching him, he's so good!"
"I used to be extremely shy," Marcin told the judges. "But when I realised I could express myself with music, everything changed.
"It's what I want to do for the rest of my life. I feel like this is my chance to really start my American dream."
A video of Marcin playing his solo arrangement of Beethoven's Fifth went viral on Classic FM last year, achieving 31 million views on Facebook.