Will theatre and concerts be cheaper after lockdown, as VAT is slashed?
10 July 2020, 10:09 | Updated: 10 July 2020, 10:11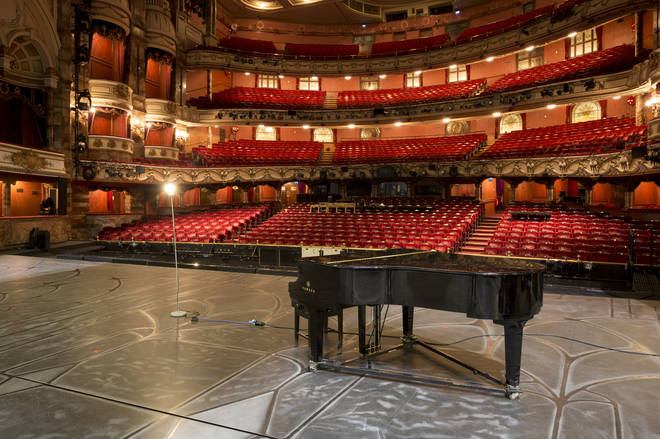 Some good news for arts venues after lockdown…
Yesterday's £4bn VAT reduction announced by the Chancellor will apply to theatres and concert halls, the culture secretary has confirmed.
In his summer announcement, Rishi Sunak said for the next six months, hospitality and tourism sectors will enjoy a VAT reduction on food, accommodation and attractions from 20 to five percent.
VAT is tax paid by consumers but collected by businesses. It's all part of a wider plan to boost the economy after coronavirus lockdown.
Culture secretary Oliver Dowden confirmed the news on Twitter, saying: "Pleased to confirm VAT cut from 20 percent to five percent for 'attractions' announced by Rishi Sunak includes shows, theatres, circuses, fairs, amusement parks, concerts, museums, zoos, cinemas and exhibitions."
Read more: UK arts venues to receive £1.57bn in emergency government funding >
Dowden said he will announce further steps to reopen venues shortly, as we are fed more detail on the government's effort to "restart tourism and hospitality".
The news comes after the government announced a £1.57bn support package on Sunday night, to protect the future of concert halls, theatres and other great arts institutions that have struggled under the weight of COVID-19.
When will the VAT cut begin?
VAT will be cut from 20 to five percent in the hospitality and tourism sectors from 15 July to 12 January 2021.
How will the VAT cut affect ticket prices?
It it presumed that a VAT cut will mean lower ticket prices. In Dowden's recent announcement about outdoor performances, he said there will be "a VAT cut on tickets to shows, theatres, museums".
However, it is unclear on whether the reduction in VAT will ultimately filter down into lower ticket prices for theatre and concerts, as it could simply be absorbed by arts institutions as extra revenue.
Many areas of the industry, including museums and musical shows of a 'cultural nature', are also already exempt from VAT on admission charges.
Responding to the plans, Incorporated Society of Musicians Chief Executive Deborah Annetts said the VAT cut needs to be bigger to really help out arts venues: "This latest package may help some businesses and staff in the music sector.
"However the VAT cut is far too small for the few live performances which are taking place largely online. The music sector needs a VAT holiday for the next 12 months while it rebuilds following the pandemic."