Tom Hanks supports his wife at Sydney Opera House performance before coronavirus diagnosis
12 March 2020, 12:31 | Updated: 17 March 2020, 12:10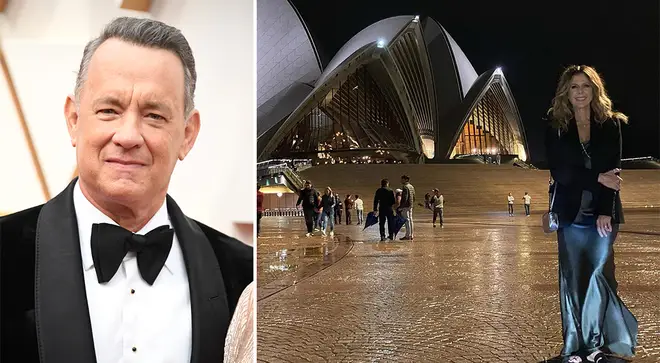 Hanks' wife, singer Rita Wilson, was performing in the Utzon Room of the iconic Australian opera house on Saturday.
It has been confirmed that Hollywood actor, Tom Hanks, and his wife, Rita Wilson, have both tested positive for COVID-19.
Hanks made the announcement today via Instagram (see below), sharing an image of a medical waste basket and latex gloves.
He wrote: "Hello, folks. Rita and I are down here in Australia. We felt a bit tired, like we had colds, and some body aches. Rita had some chills that came and went. Slight fevers too.
"To play things right, as is needed in the world right now, we were tested for the Coronavirus, and were found to be positive. Well, now. What to do next? The Medical Officials have protocols that must be followed. We Hanks' will be tested, observed, and isolated for as long as public health and safety requires.
"Not much more to it than a one-day-at-a-time approach, no? We'll keep the world posted and updated. Take care of yourselves! Hanx!"
The news comes after the actor had paid a visit to Sydney Opera House to watch his singer-songwriter wife, Wilson, perform in the Utzon Room of the famous venue.
Read more: All the major classical music events cancelled due to coronavirus so far >
Ahead of the performance, Wilson shared her excitement with fans online, saying: "Cannot believe I get to perform here!!!! Sydney! You're gorgeous!", and posted several photographs of the venue from a boat on Sydney Harbour.
Wilson and Hanks had also made an appearance at the Emporium Hotel South Bank in Brisbane last Thursday (March 5), where she performed an intimate show as part of her Australia tour, while her husband was in the country to film a new Baz Luhrmann-directed Elvis Presley movie.
But now, the couple have been forced to remain in isolation at Gold Coast University Hospital and their son, Chet, has spoken out about the news: 
A spokesperson at Sydney Opera House told Classic FM: "Rita Wilson performed in the Sydney Opera House Utzon Room on Saturday evening. The performance was attended by approximately 207 people, including her husband Tom Hanks.
"Following news that the couple have tested positive for coronavirus in Queensland, the Opera House is in touch with NSW Health and Queensland Health and will be acting on their advice. This includes getting in touch with patrons and staff who may have been in contact with the couple while at the Opera House.
"For some time the Opera House has had a number of health and safety measures in place, including additional on-site cleaning with hospital-grade disinfectant and providing hand sanitiser throughout the building. Dedicated venue cleaning is in operation – a process which was followed after Saturday's performance in the Utzon Room."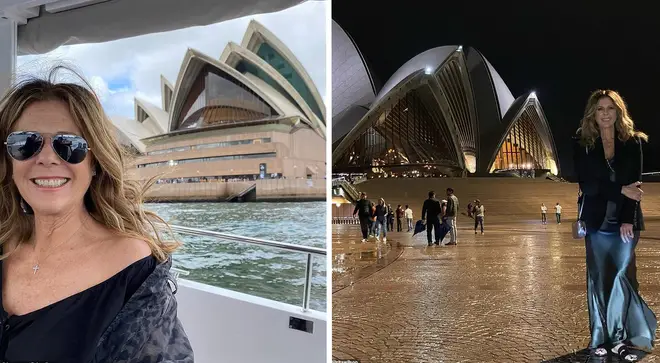 Read more: Pianist Yuja Wang cancels European tour due to coronavirus >
They continued: "The health and safety of everyone on site is always our number one priority. Our site remains open and tours and performances will proceed as planned, unless otherwise advised."
The coronavirus, now declared a pandemic, has caused a number of classical music venues to temporarily close and affected performances and tours worldwide.