Star pianist Yuja Wang abruptly cancels European tour because of coronavirus
11 March 2020, 17:11 | Updated: 17 March 2020, 12:04
Global disruption and local precautions forced the abrupt cancellation of the virtuoso pianist's recital tour.
Yuja Wang, one of the world's foremost concert pianists, announced a string of performance cancellations due to coronavirus concerns.
In an Instagram post, Wang said she was "sad" to announce this news, and that the recital series was a very personal one for her.
Her recital featured works by Bach, Chopin, Ravel, Berg, Galuppi and Mompou and she described it as one very close to her heart.
The impact of COVID19 around the world continues to deepen, with a number of major classical music events now cancelled and prominent concert halls temporarily closed, including Italy's iconic opera house La Scala.
Read more: All the major classical music events cancelled due to coronavirus so far >
In her post, she explains: "Six of my concerts have already been cancelled by venues who are having to respond to various governmental guidelines".
Wang had been due to perform in Stockholm, Vienna, Hamburg, Amsterdam, Madrid and Berlin.
"I'm sending love and healing energy to everyone affected by the Coronavirus and other illnesses in Europe and across the globe, including in my home country of China. Take care of yourselves, and each other," she added.
Read more: Yuja Wang issues emotional reply after critics shame her for wearing glasses >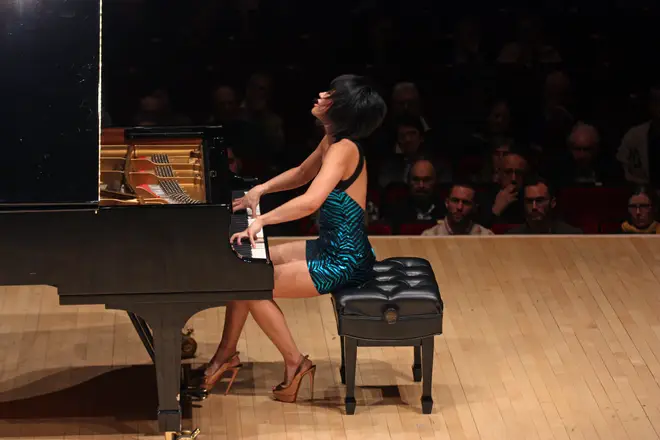 Since the closing of Teatro alla Scala at the beginning of the month, concerts, recitals and opera performances around the world have been cancelled due to fears that the virus will spread through audiences.
Read more: Audience member at Beethoven concert tests positive for coronavirus >
373 people have so far tested positive for the virus in the UK, with six deaths.