Controversy and accusations of racism as professor terms music theory white supremacist
12 August 2020, 18:03 | Updated: 12 August 2020, 18:05
The University of North Texas issues a formal investigation and scholars demand resignations, as the music theory community has a reckoning with race and history
Western Music theory has been and still is systemically white. That's the basis of a storm that has erupted in the musical analysis community.
The debate has been sparked by the work of American music theorist Philip Ewell, who says the way we analyse and teach music theory has created an institutional racial structure that reinforces the predominance of white composers.
Other theorists have responded to Ewell's work, but many have since been accused of unethical, unscholarly and racist behaviour, prompting University of North Texas to launch an investigation.
Read more: ABRSM syllabus must include more BAME composers, music heads urge >
Schenkerian Analysis and the "dominant white race of music theory"
Back in last November, at the annual conference for the Society for Music Theory, Black music theorist Philip Ewell gave an address titled Music Theory's White Racial Frame.
Ewell focussed on the late 19th-century music theorist Heinrich Schenker. Schenker's method of musical analysis (known as Schenkerian Analysis) uses harmony, counterpoint and tonality to find a broader sense and a deeper understanding of a piece of music. His teachings have been foundational in musical theory and the understanding of classical music for over a century.
Ewell called Schenker an "ardent racist and German nationalist" and claimed that there was a direct link between his white supremacy and his style of musical analysis. Ewell says that Schenker created "an institutionalised radicalised structure" in music theory, with overwhelmingly white theorists teaching analysis of white, male composers.
Ewell writes: "He argued explicitly that his views on race and music were to be considered together in his overall view of the world... I argue that Schenkerian theory is an institutionalised radicalised structure – a crucial part of music theory's white racial frame – that exists to benefit members of the dominant white race of music theory."
Shenkarian Analysis is based on notions of a piece of music's 'fundamental structure' and 'governing' lines. Ewell sees these as inextricably linked to Schenker's ideas about racial structure and servitude.
In an interview with I Care if you Listen, Ewell said although the response to his research has been overwhelmingly positive, he has also received abuse and trolling. "[Several people] have written to me with angry, sarcastic, and mean commentary about my work. None of them engage my scholarship, but just call me an 'idiot', 'racist', or 'inept'. They are all white men."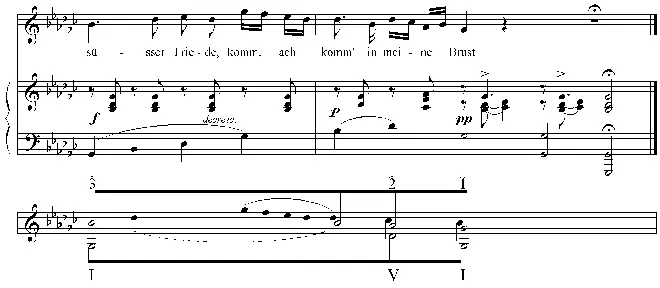 Controversial counterpoints in the Journal of Schenkerian Studies
Together, the Center for Schenkerian Studies and the University of North Texas (UNT) Press publish the Journal of Schenkerian Studies. Last month, the publication contained 14 non-peer-reviewed responses to Ewell's 2019 work. Ewell said he was not invited to participate or defend his work, and termed the process "very unethical... and unscholarly."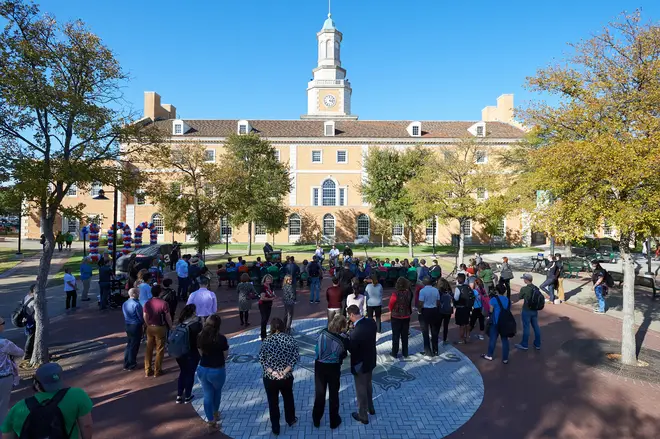 While some replies were in agreement, other published responses have caused offence and deep controversy.
One of the publication's lead editors, UNT professor Timothy Jackson, accused Ewell and the broader Black community of anti-Semitism. He wrote: "Ewell's denunciation of Schenker and Schenkerians may be seen as part and parcel of the much broader current of Black anti-Semitism. They currently manifest themselves in myriad ways, including the pattern of violence against Jews, the obnoxious lyrics of some hip-hop songs, etc."
In another paper, University of Toronto musicologist David Beach said: "My suggestion to Philip Ewell is that he stop complaining about us white guys."
Backlash and formal investigation
The publication drew immediate criticism on social media and within the musicological community.
The members of the University of Toronto's Music Theory faculty strongly condemn the anti-Black racist sentiments and personal attacks on Prof. Philip Ewell published by the Journal of Schenkerian Studies in July 2020. Please read our full statement: https://t.co/pqGt2toFtC pic.twitter.com/cLTOqMaVoX

— U of T Music (@UofTMusic) July 31, 2020
An open letter from students and scholars accused the Journal of Schenkerian Studies of racism.
"The journal's violation of academic standards of peer review, its singling out of Prof. Ewell while denying him a chance to respond, and the language of many of its essays constitute anti-Black racism," the letter said. It has now been signed by over 950 musicologists.
The signees also demanded a public statement from the Society of Music Theory President, acknowledging that American music theory is historically rooted in white supremacy, "resulting in racist policies that have benefitted whites and whiteness while disadvantaging nonwhites and nonwhiteness."
They also call for all Society members to resign from the editorial board of the Journal of Schenkerian Studies.
On Twitter, musicologist Phil Gentry spoke out about the journal, slamming the "truly egregious and overtly racist contribution by Timothy L. Jackson", saying it "deserves wide censure".
I even debate whether or not to share this excerpt, but in the interest of transparency, here is where Jackson accuses Ewell of being part of a tradition of "Black anti-semitism." pic.twitter.com/KUpjkxTepl

— Phil Gentry (@pmgentry) July 26, 2020
The most recent development came on 31 July, when the University of North Texas announced a formal investigation into the publication of the papers. There is no word yet on when we can expect to hear the results of the investigation.