Sir Keir Starmer: 'We have lost sight of the value of music and arts in schools'
11 July 2023, 17:22 | Updated: 12 July 2023, 09:21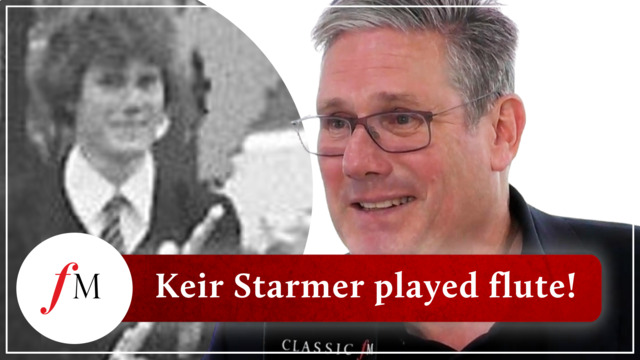 Sir Keir Starmer's love of music – from playing flute to his favourite Beethoven concerto
Labour leader Sir Keir Starmer talks listening to Beethoven, playing the flute at Guildhall, and why he believes music should be prioritised in schools.
Labour leader Sir Keir Starmer, who attended the Guildhall School of Music and Drama as a junior scholar and has a love for Beethoven piano sonatas, has spoken to Classic FM about his passion for classical music, and the benefits of making music.
"I feel passionately about music," Sir Keir told Classic FM Requests presenter, Anne-Marie Minhall in an exclusive interview (watch above).
"Not just for the enjoyment of music, which is profound. But also because of the skills that learning music gives to children, young people."
Growing up Sir Keir played four instruments; the flute, the recorder, the piano and the violin. His many hours of practice led to a place on the Guildhall School's junior programme as a teenager.
The senior politician also played music at school, revealing in 2021 that he learned violin alongside none other than DJ and record producer, Fatboy Slim.
In a speech in 2021, Sir Keir called for "every child" to have the chance to play a musical instrument in schools across the country.
Read more: Nominate a music teacher in the Classic FM Music Teacher of the Year Awards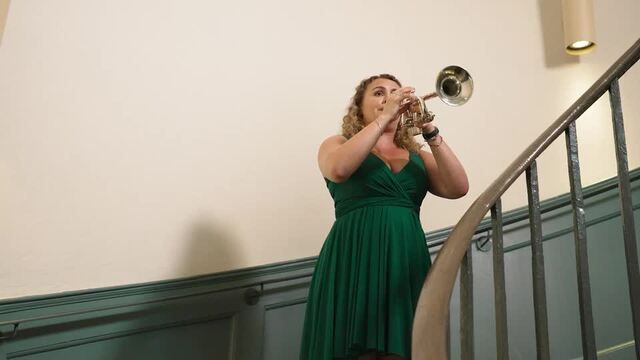 Matilda Lloyd plays 'O mio babbino caro' on solo trumpet in beautiful stairwell acoustic
Although the concert stage wasn't where Sir Keir was destined to end up, he recognised the young talent that surrounded him both at Guildhall and in his school.
"I very quickly learned that I'd got [into Guildhall] because I'd practised very hard," Sir Keir admitted. "And I now met people who were totally gifted, incredibly gifted... they were just in a different league to me. But it was incredible to see their creativity, natural creativity.
"[Musical] talent is across all of us," Sir Keir shared with Anne-Marie. "And it comes from all different backgrounds."
The politician told Anne-Marie that "the curriculum at the moment is designed in a way which actually downgrades deprioritises arts and music, and I want to turn that around".
Sir Keir's comments come as part of a wider conversation, led by high-profile industry figures such as Sir Simon Rattle and Andrew Lloyd Webber, about the disappearance of music from state schools.
"Music should, in my view," the Labour leader told Anne-Marie, "be in every school, not just some."
Read more: Andrew Lloyd Webber slams education disparity: 'Only 12 percent of state schools have an orchestra'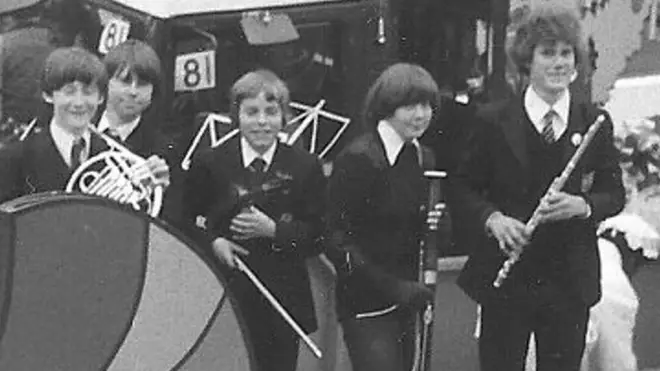 "You're more likely to be doing music if you're in a private school in a state school," Sir Keir told Anne-Marie, echoing Lloyd Webber's comments. "There's not the provision of music lessons in the same way."
Sir Keir added that, alongside the joy music can bring, it also helps young people to develop skills like leadership, communication and teamwork, that they will eventually take into the workplace.
"I think that we have lost sight of the value of music in learning, and I'm determined to put that back in," he said.
Education secretary Gillian Keegan said there was "no guarantee" Sir Keir's ideas around music education would become reality if Labour were to take the next election, telling The Independent: "Labour's empty words are easy – delivery is difficult."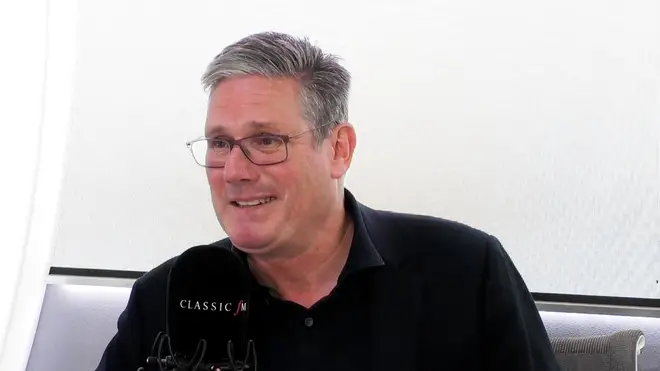 For Sir Keir, while the world of politics keeps him too busy to continue playing music, he dives into the world of classical to help him switch off for the day.
"It's a great release," he told Anne-Marie. "Because it just takes you away from whatever the other screens of the day are, to a different place."
The senior politician revealed that he will often listen to the second movement of Beethoven's Emperor Piano Concerto to help him escape.
He also named Mozart as his favourite composer to play on the flute when he was a student.
"There's a special role for flute in Mozart," Sir Keir explained, describing the classical composer's writing for the instrument as "so profound".
And it's a lifelong love for the study of this artform that seems to bring Sir Keir's penchant for accessible music-making into his political career.
Summing up his thoughts on why music should be available to every young person in the UK, the senior politician simply told Anne-Marie, "Just think of the enjoyment that we all get from music or any different type of music.
"It is one of the most fantastic things in life."